Tag Archive for "performance"
Mississippi Megalops is a floating Chautauqua featuring performances & presentations of history, art & science aboard an authentic paddle steamer riverboat. Tickets are free, but limited! To pre-book a ticket visit bit.ly/megalopstickets.
The BodyCartography Project seeks houseboat for a performance commissioned by Northern Spark Festival. It is an intimate performance work for small audiences in a boat that travels on the Mississippi from Boom Island through the lock and dam and back again. Looking for a boat with character, electricity and a working toilet. Size of boat from 30-60 feet. The boat is needed for roughly a week, end of May until June 4th, with performances happening on one night only.
If you are looking for a change in your holiday sound track, O+A's Requiem for fossil fuels was a transcendent performance in St. Joseph's Cathedral at the 01SJ Biennial in San Jose.
In November, O+A performed Requiem again at the World Financial Center's Winter Garden in New York, and the concert will be broadcast Thursday evening, December 2, as part of WNYC's New Sounds series. Don't miss it. Below the jump is a mini-preview.
Had a great time last night at the fundraiser for Public Art Saint Paul, which featured "Public Art the Musical." Go to the jump for some video of Marcus Young belting it out.
by Stephen R. Miller
The Egg and the Sperm are a matter of prosaic beginnings. They meet in passion, lust, happiness, joy; in individuals coupled to each other. They can meet through violence; they can be frozen and shipped like cargo. Are they commodities sans soul? The conversation rapidly evokes larger questions. "Manhood's repose of If," as Herman Melville says in Moby Dick, is shaken by the subject. Adding to this existential ambivalence, the egg and sperm reference not only life but after life; Marilynne Robinson writes in Gilead: "We participate in Being without Remainder." T.S. Eliot reminds us that the egg and sperm's passage, the passage of a journey, is also the passage of time: "To arrive where we started / And know the place for the first time." (Little Gidding)
The first anthology to specifically examine dance performance outside of the concert hall.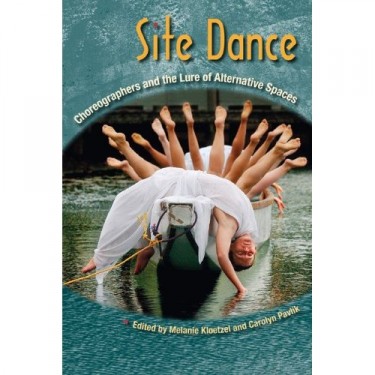 A highlight of the final days of Ars Electronica was Rider Spoke, a project by the UK-based collective Blast Theory. Mixing interactive media, installation, live performance, gaming and digital broadcasting, Blast Theory is perhaps best known for Kidnap, in which the winners of a lottery were abducted and held in a secret location for 48 hours. Rider Spoke extends the idea of the group's search games Can You See Me Now? and Uncle Roy All Around You by asking each participant to ride a bicycle throughout a city after dark, with earphones and a handheld computer mounted on the handlebars.
---