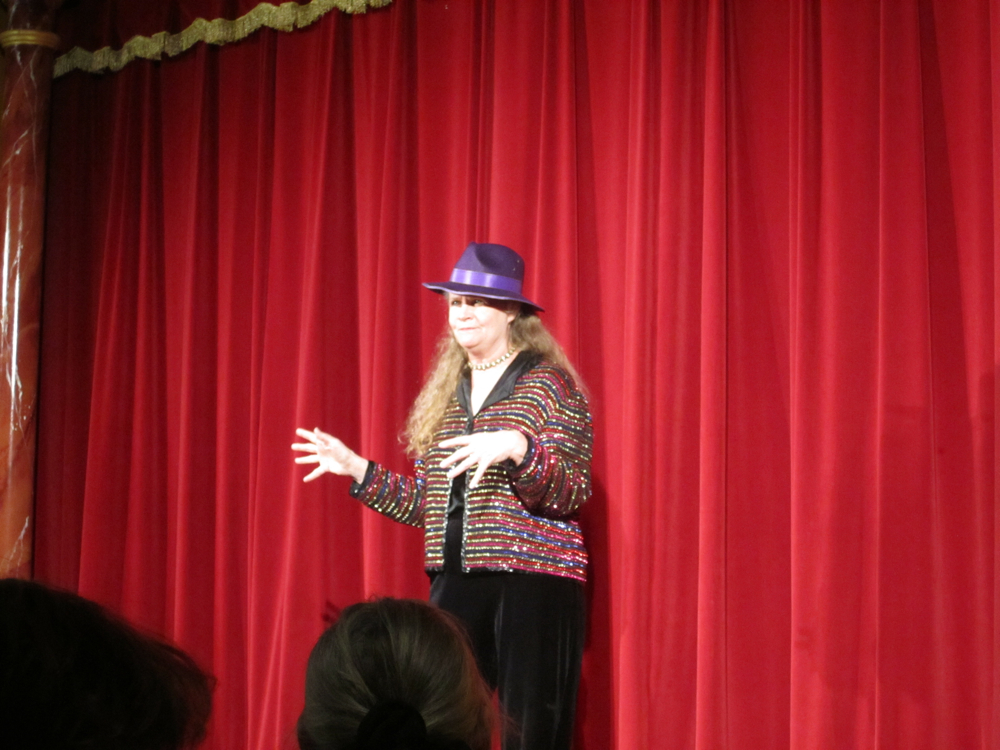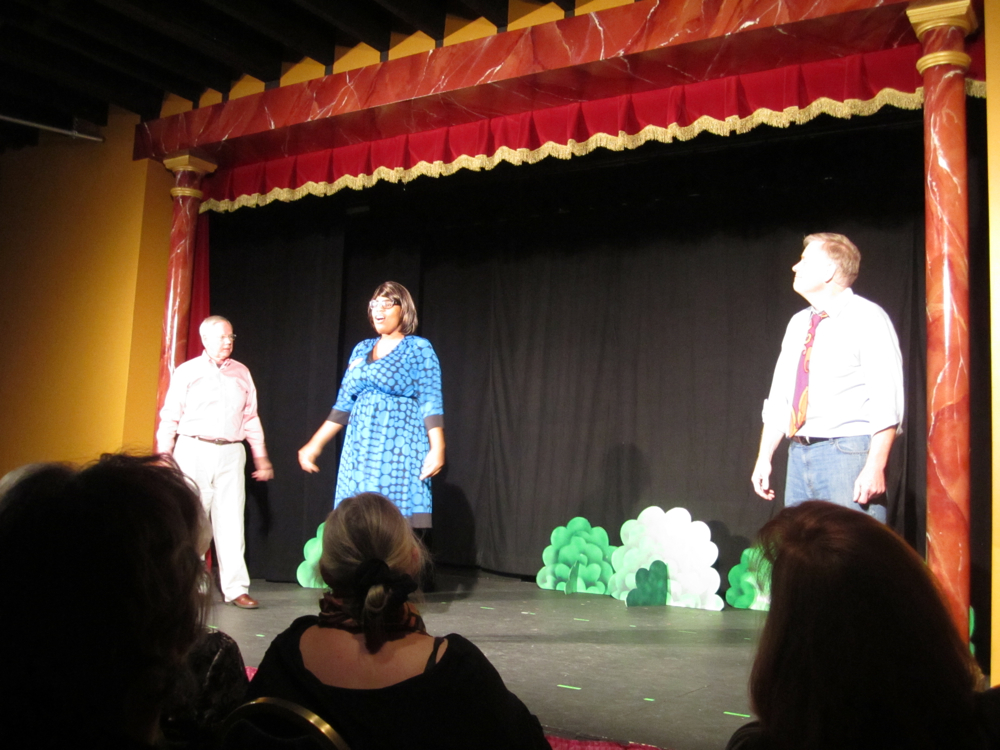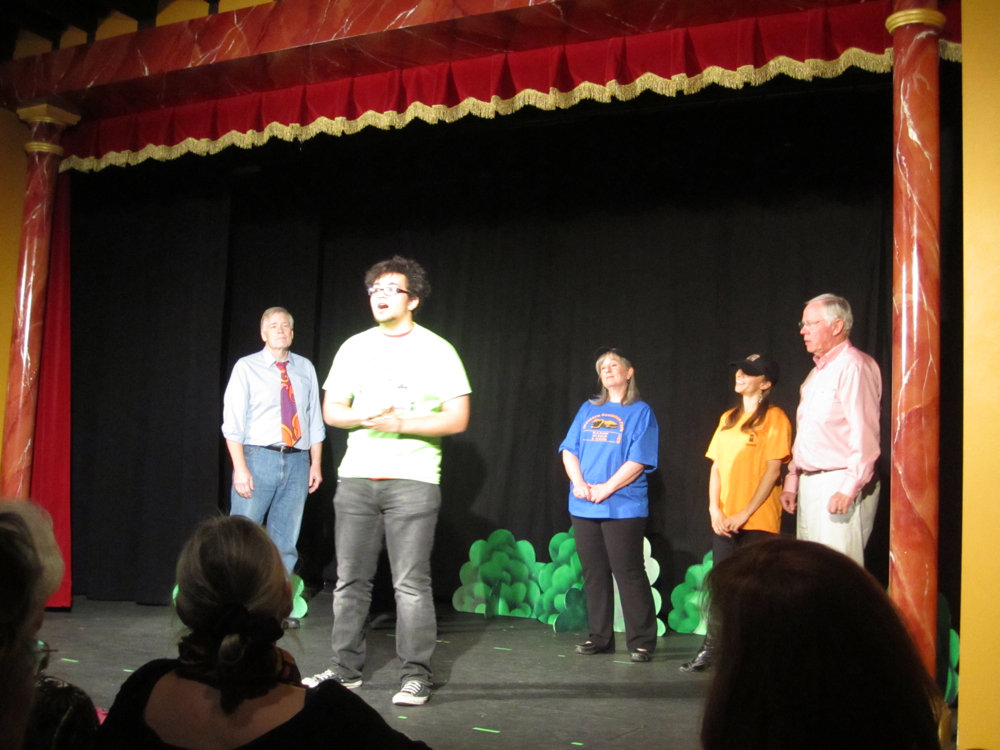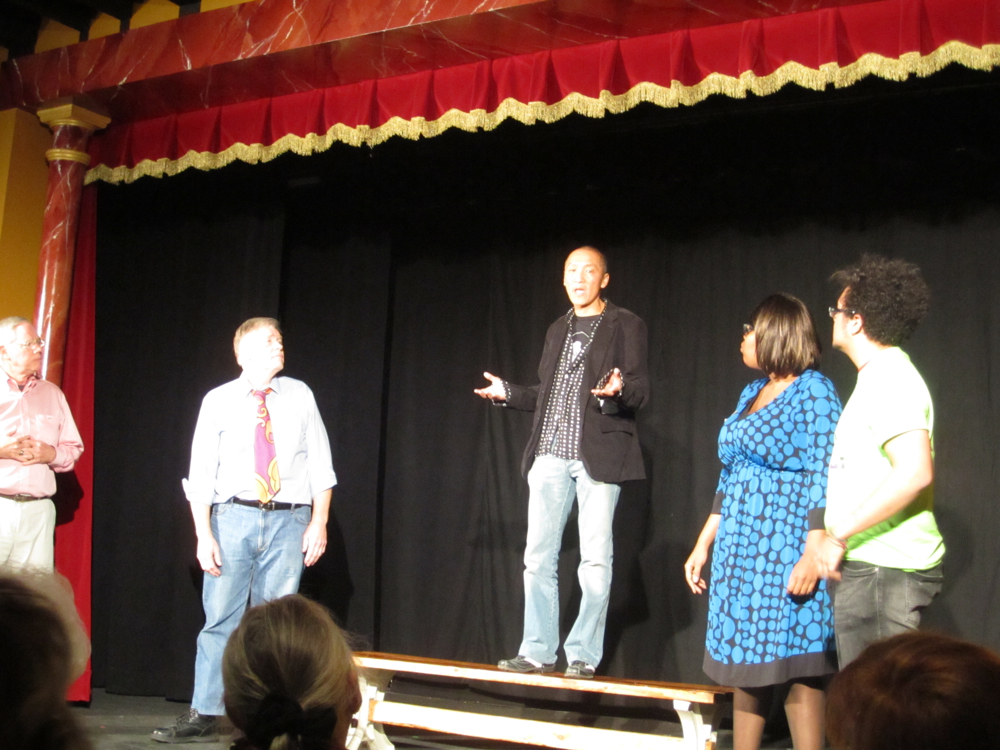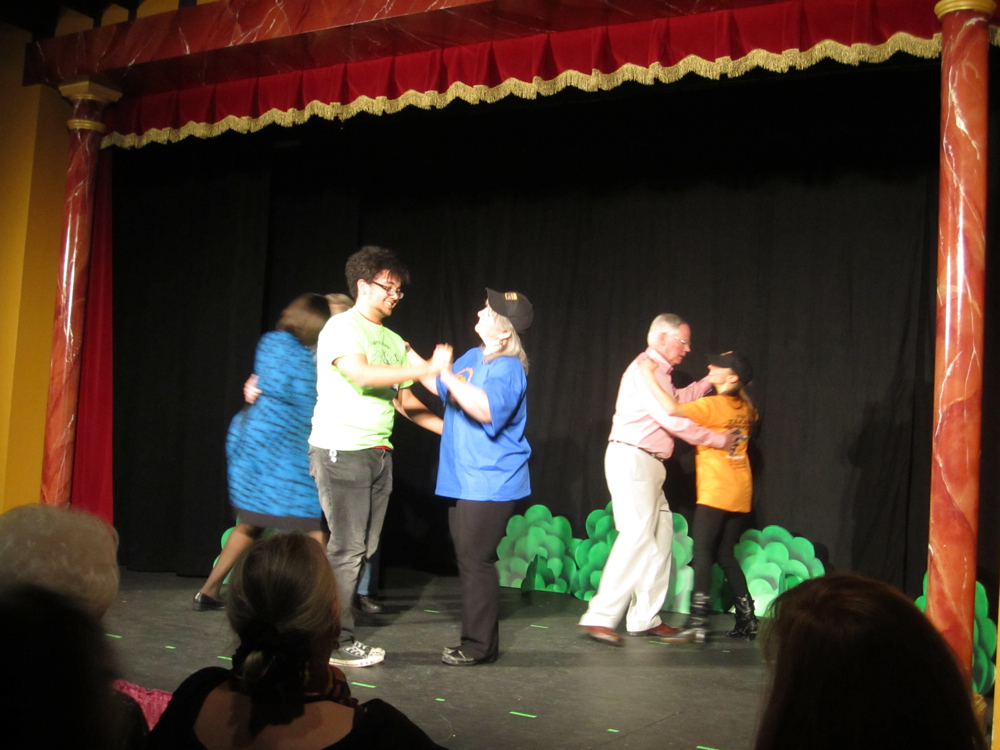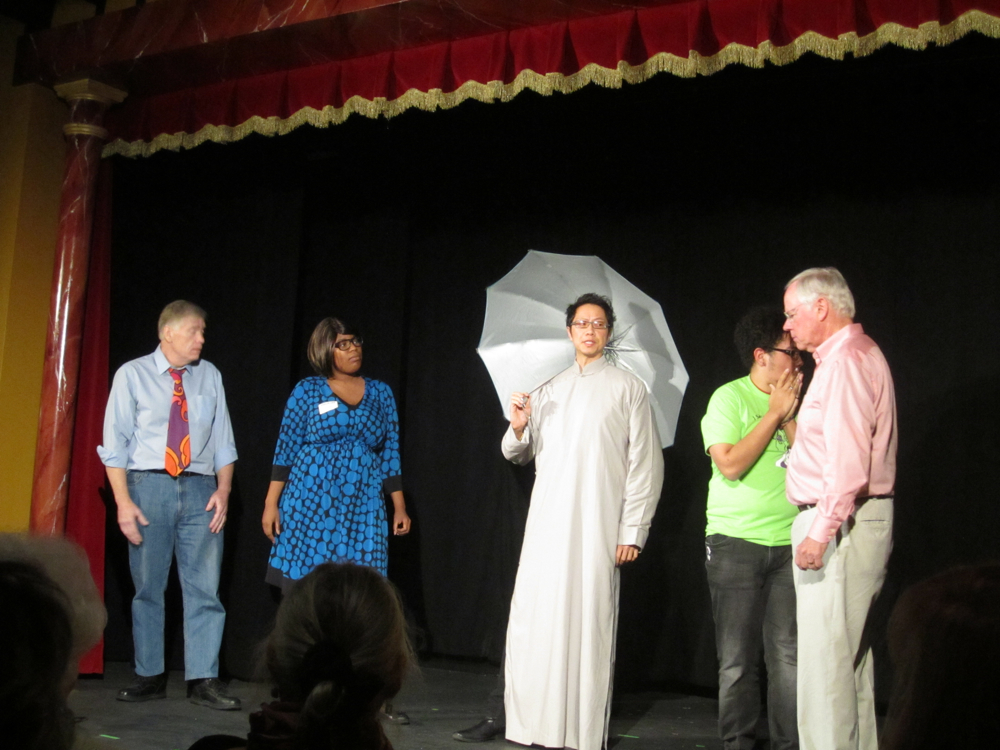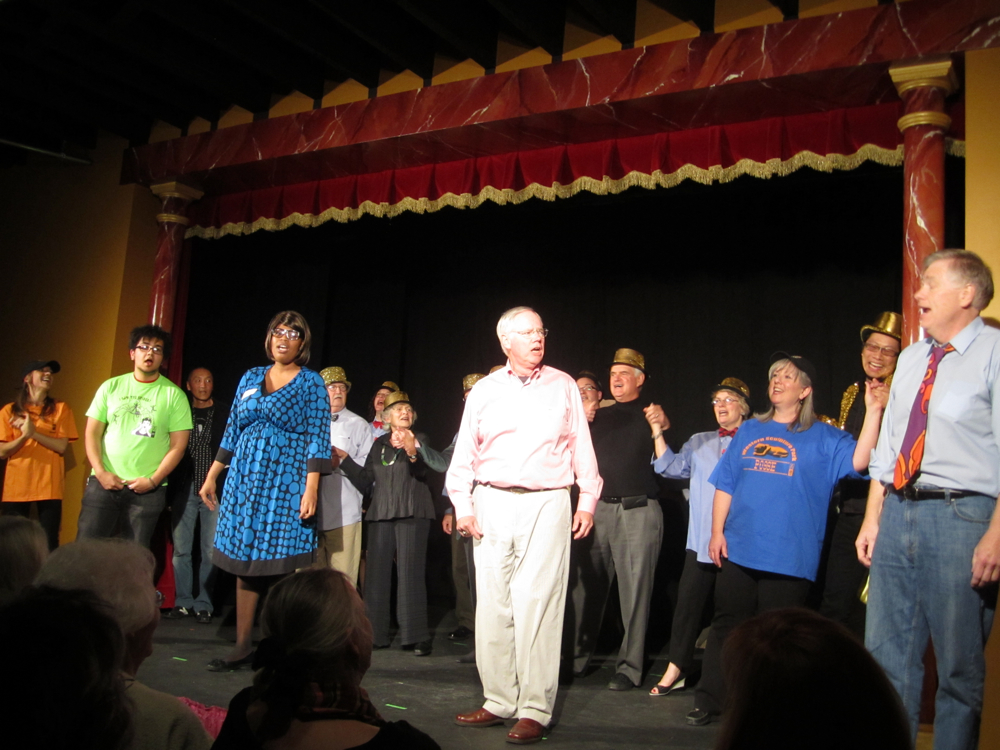 Had a great time last night at the fundraiser for Public Art Saint Paul, which featured "Public Art the Musical" (pdf). The musical was a true community effort, directed by PASP staffers Ashley Hanson and Nic Hager with star turns by PASP President Christine Podas-Larson kicking things off with a little soft shoe; Allen Lovejoy, Principal Planner at City of St. Paul; retired senior partner at Faegre & Benson, Michael Murphy; spoken workd artist Karyssa Jackson; University Avenue Project maestro Wing Young Huie;  Brady Lorenzen, a student at Perpich Center for Arts Eduction; and a host of others. It was entirely fun with a clever script by Tom Eggum, Hager, Hanson, and Marcus Young that blended inside-the-capital St. Paul jokes with popular Broadway tunes. The starrest turn, for my money, was by Marcus Young, the Wizard of Oz "Non-Prophet," who brought it all home, so to speak.
Marcus, now we know what you are listening to on those ear buds, and we can definitely feel it too.
Bravo! Public Art Saint Paul.
---