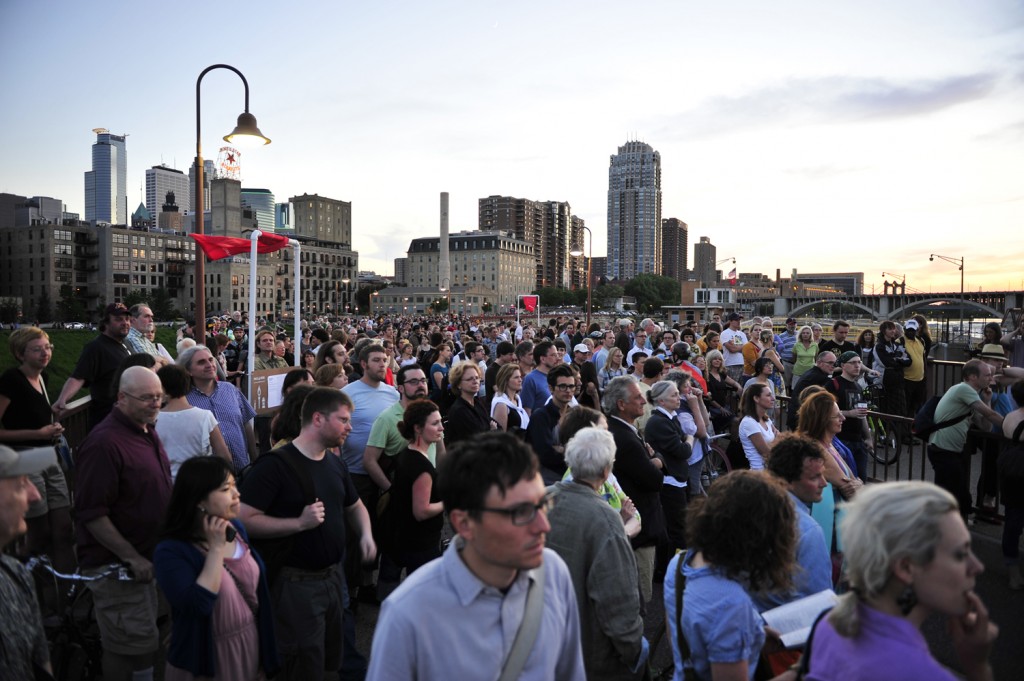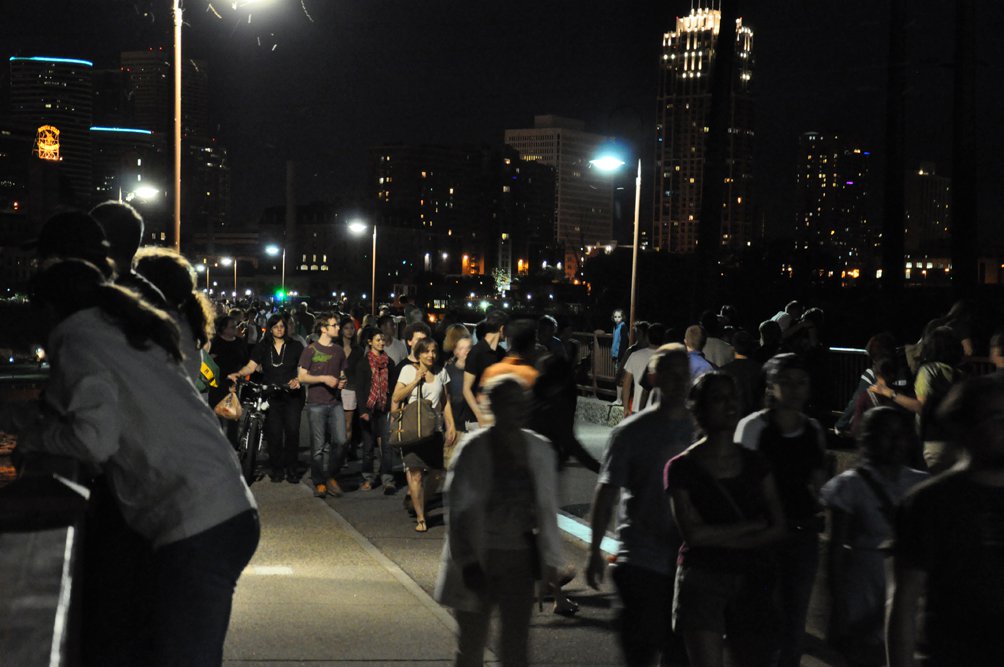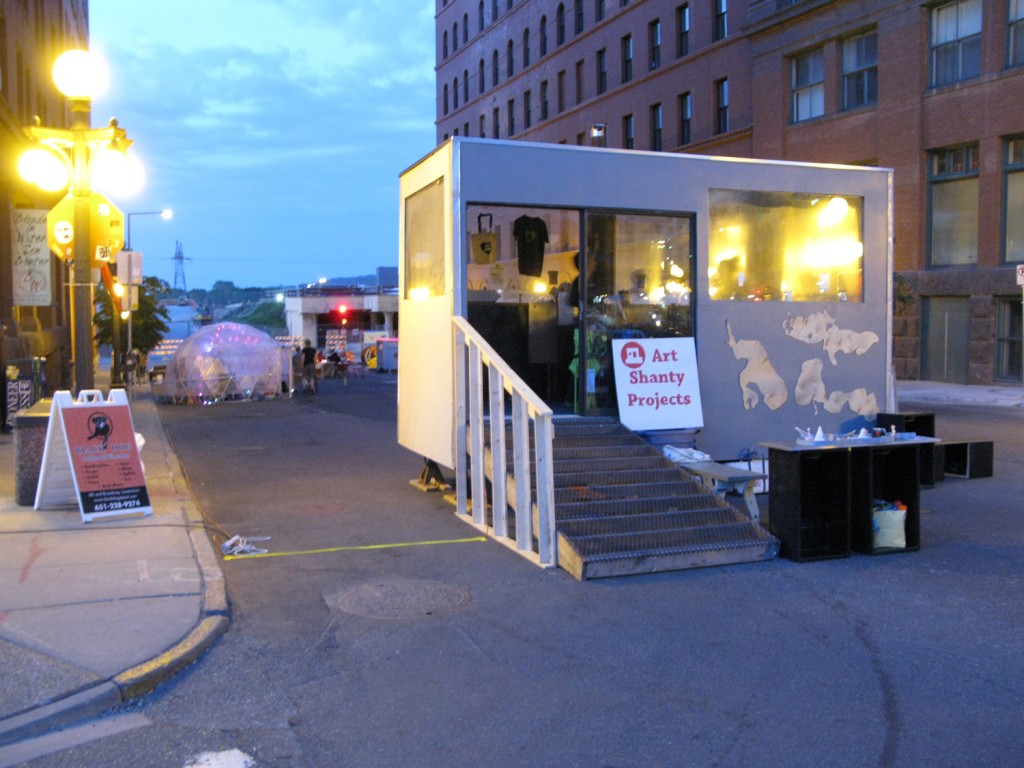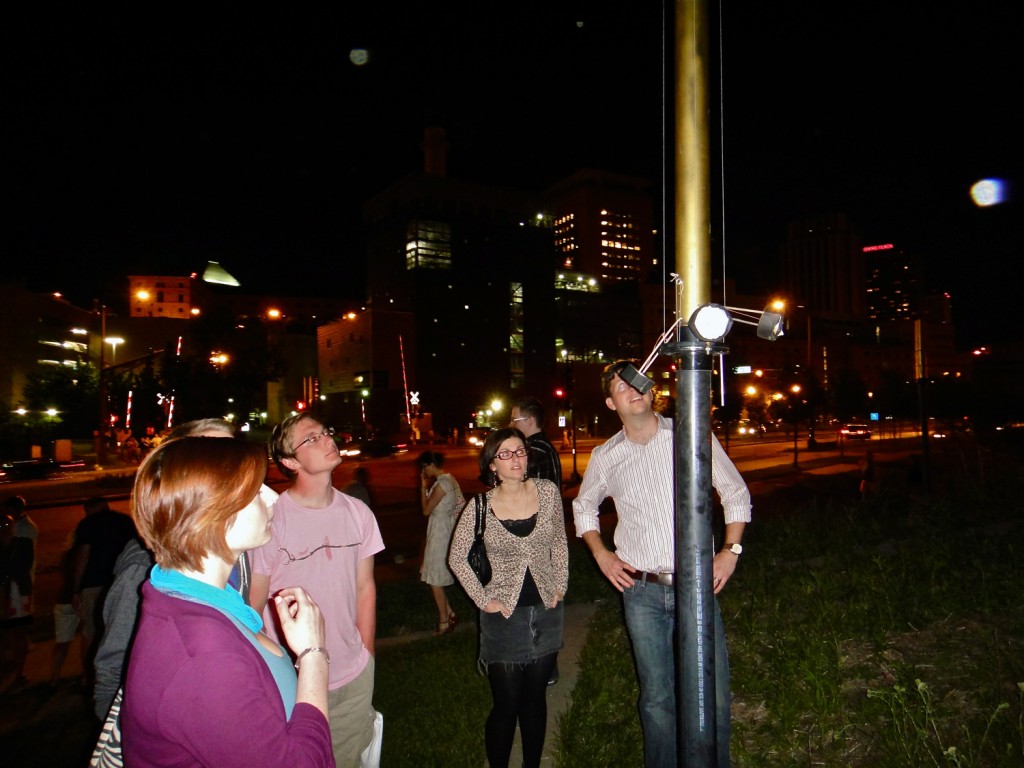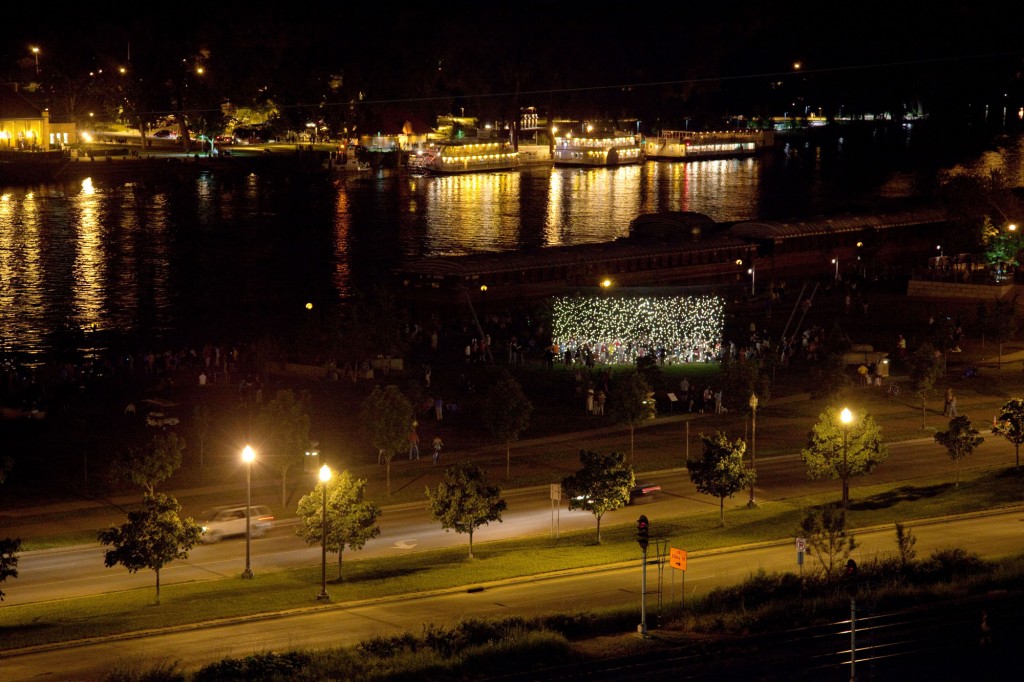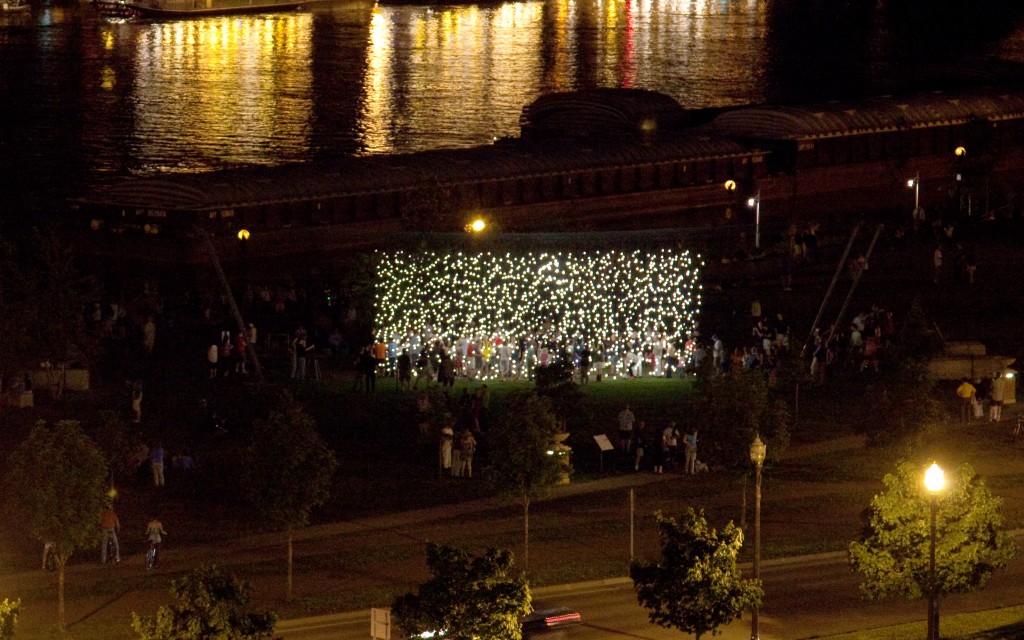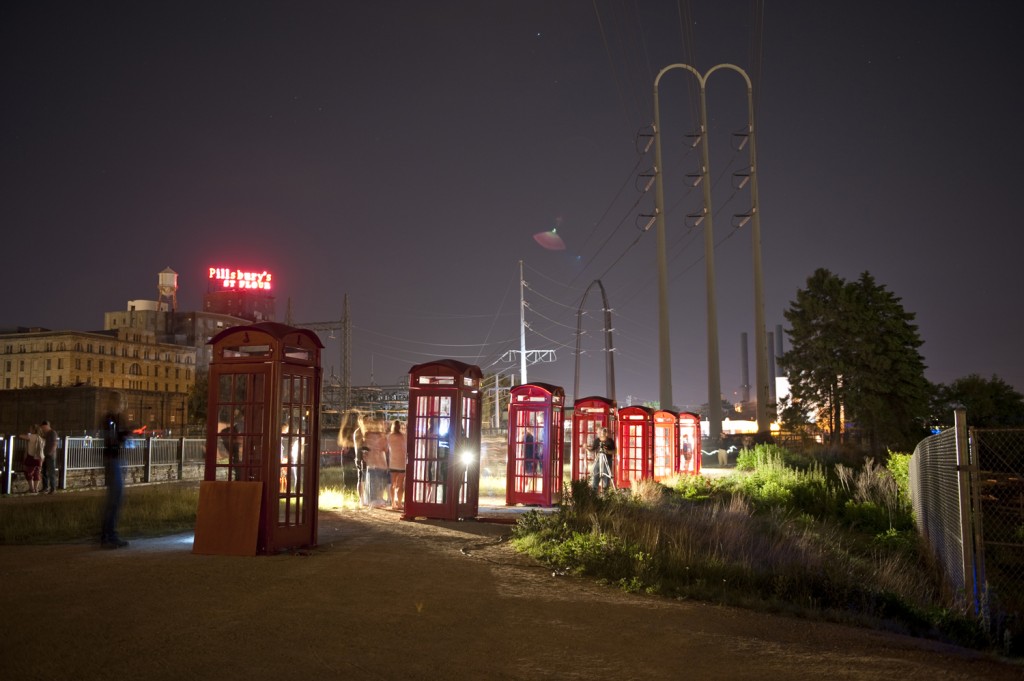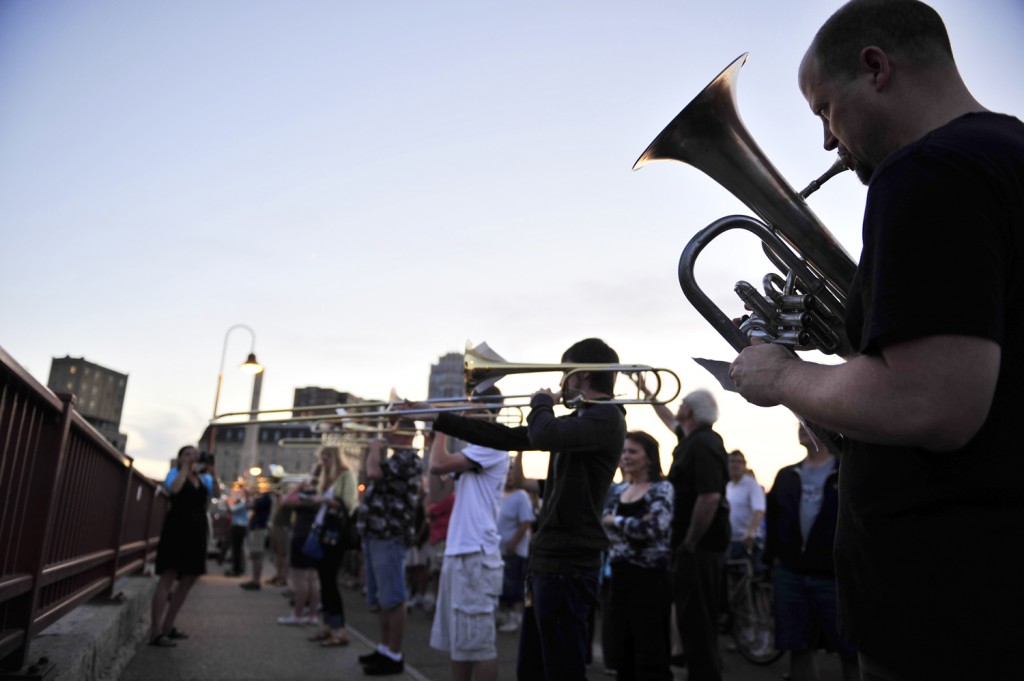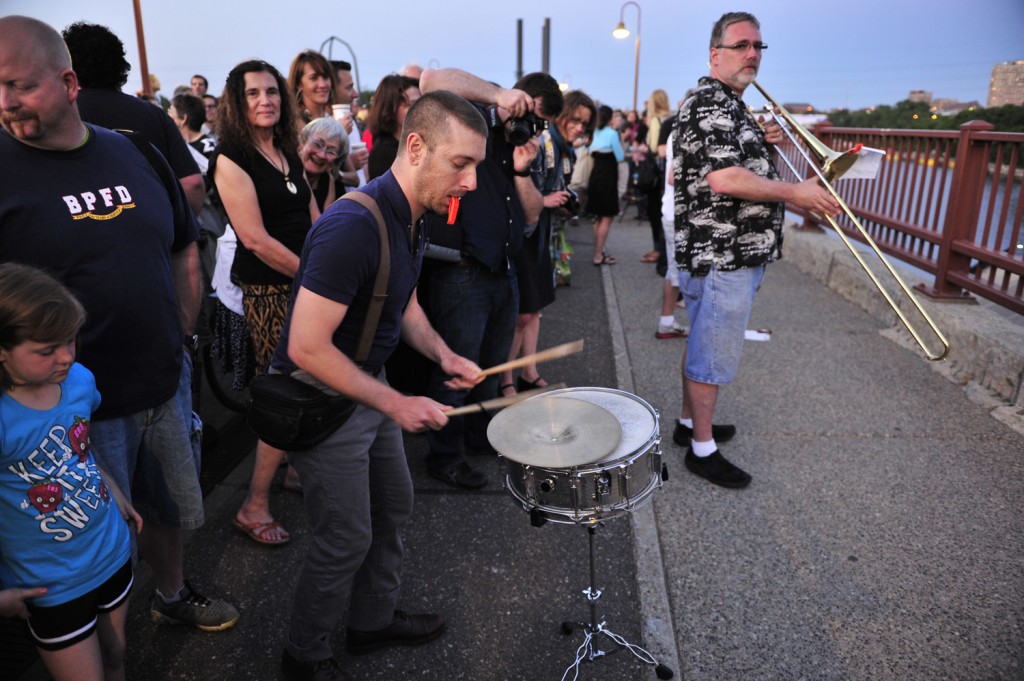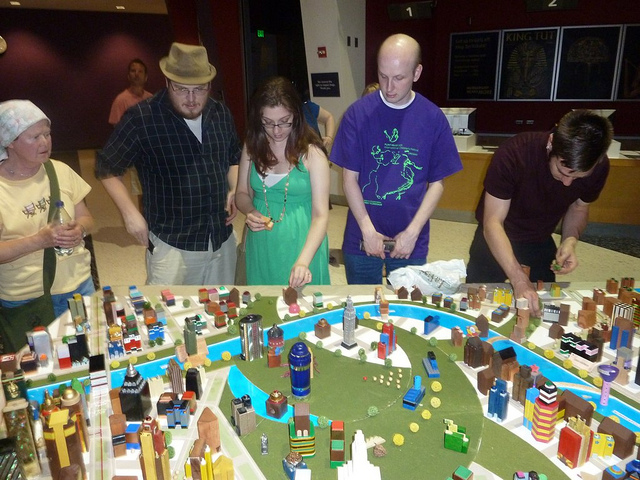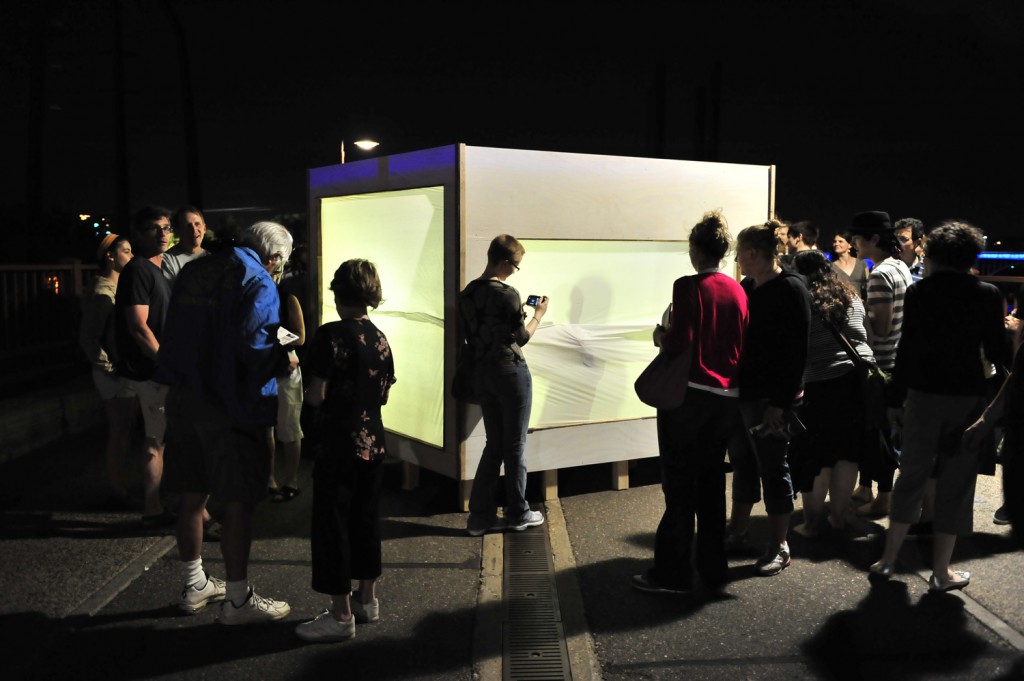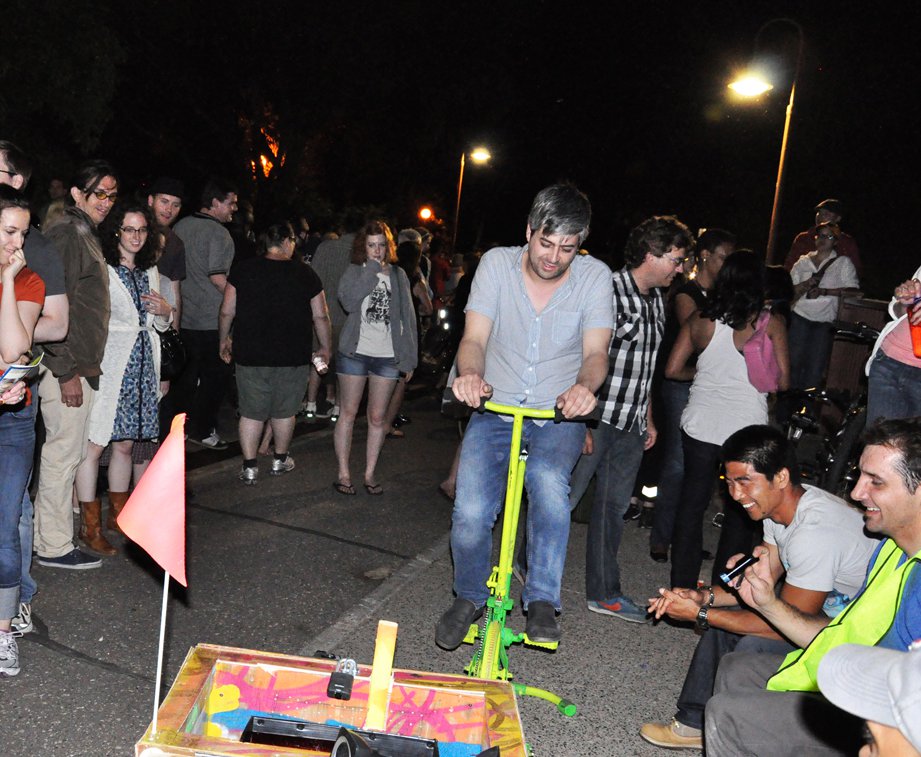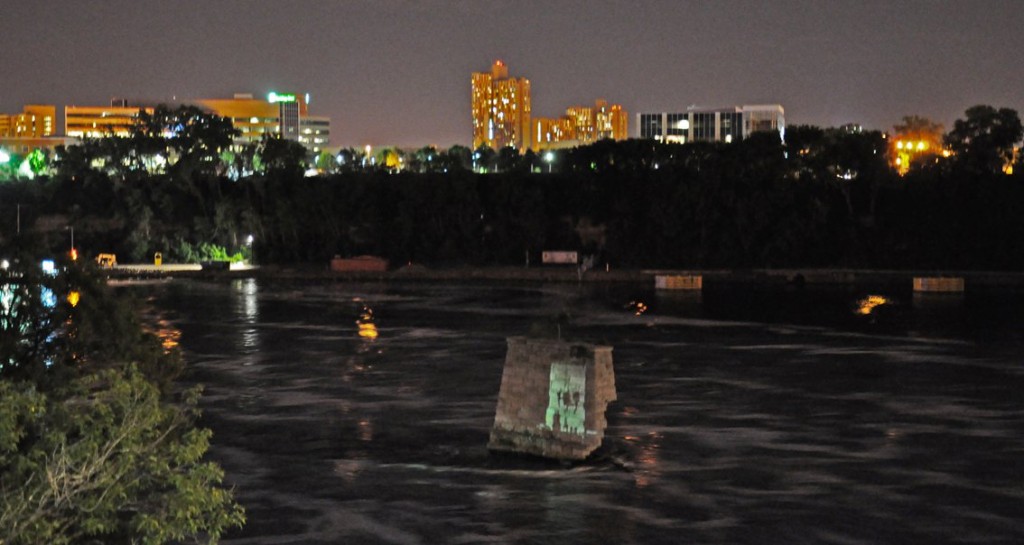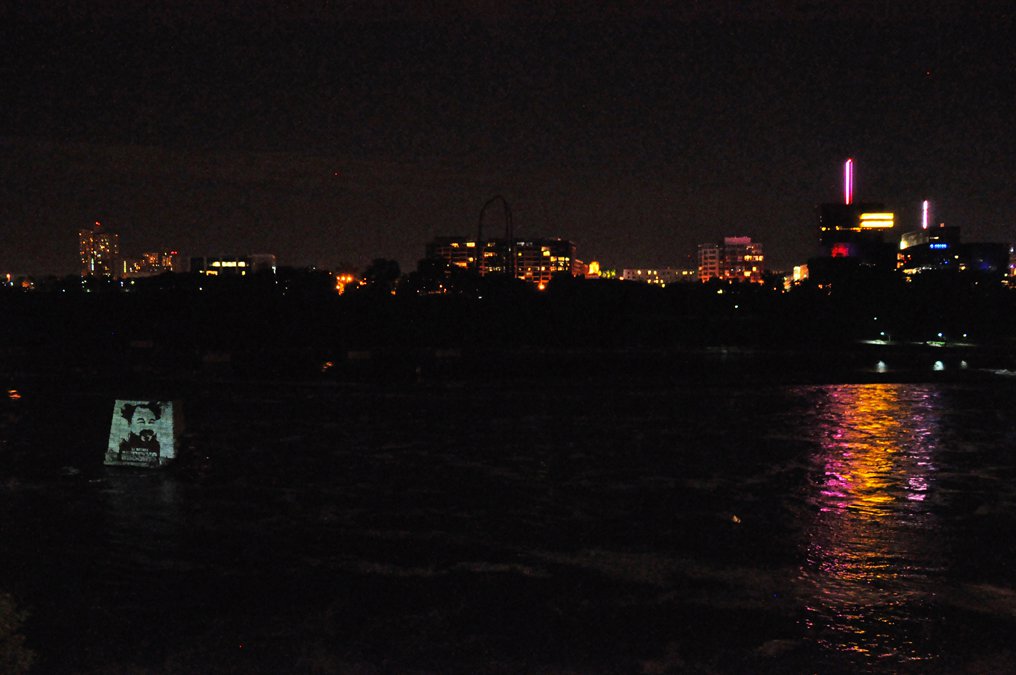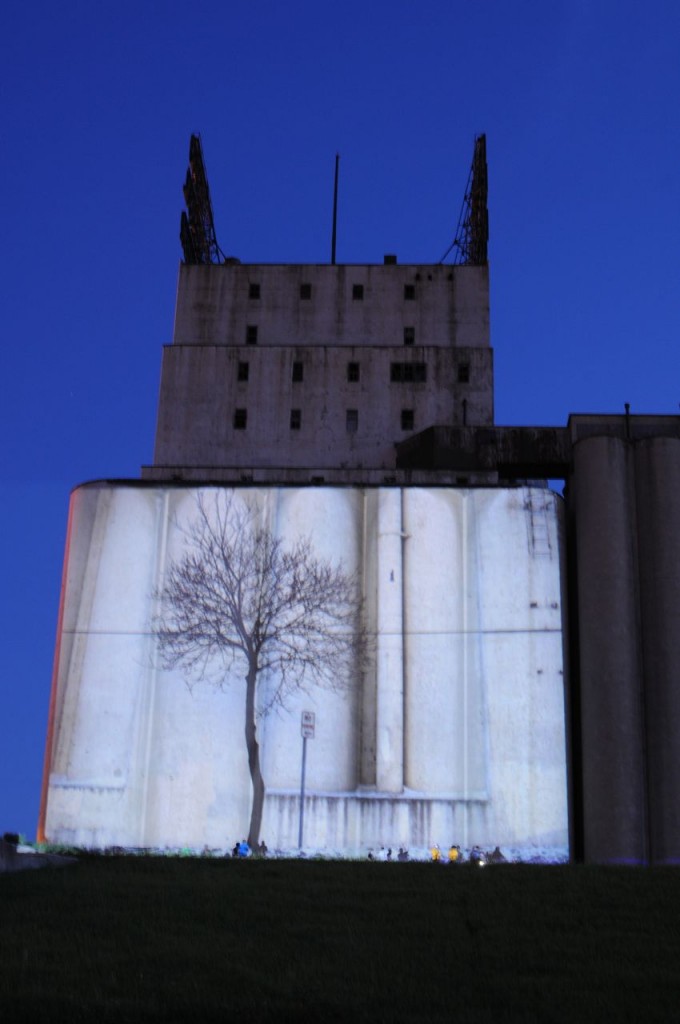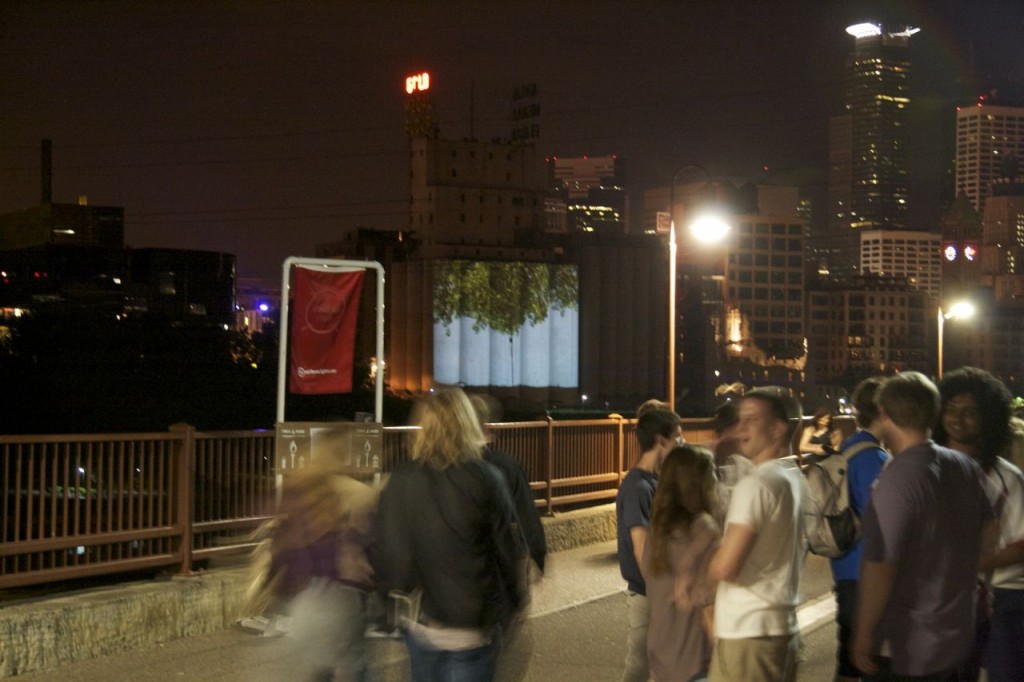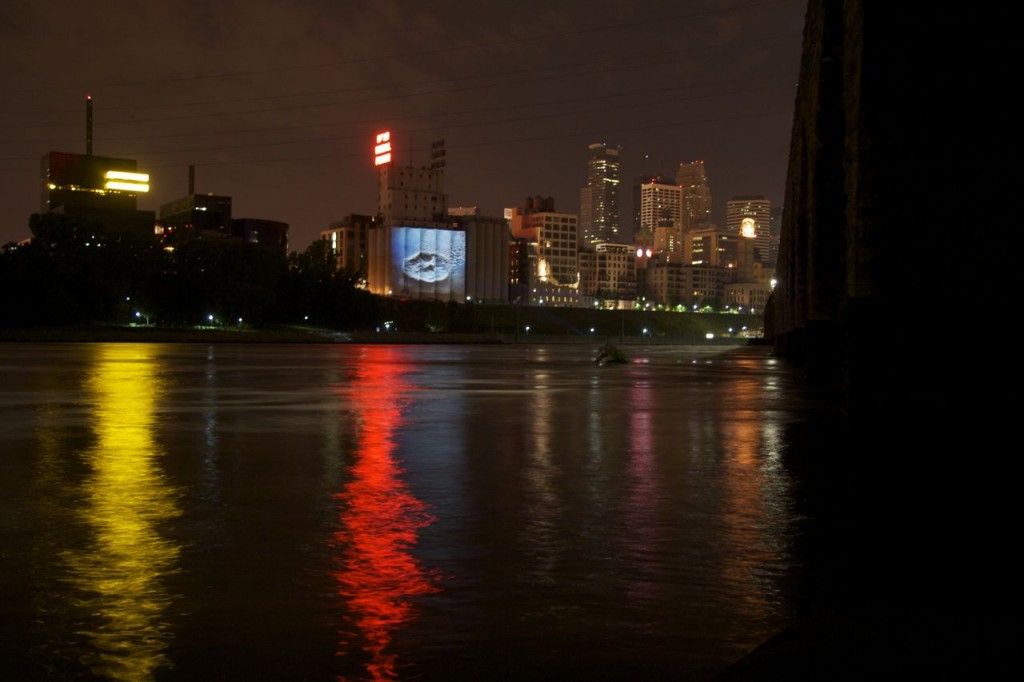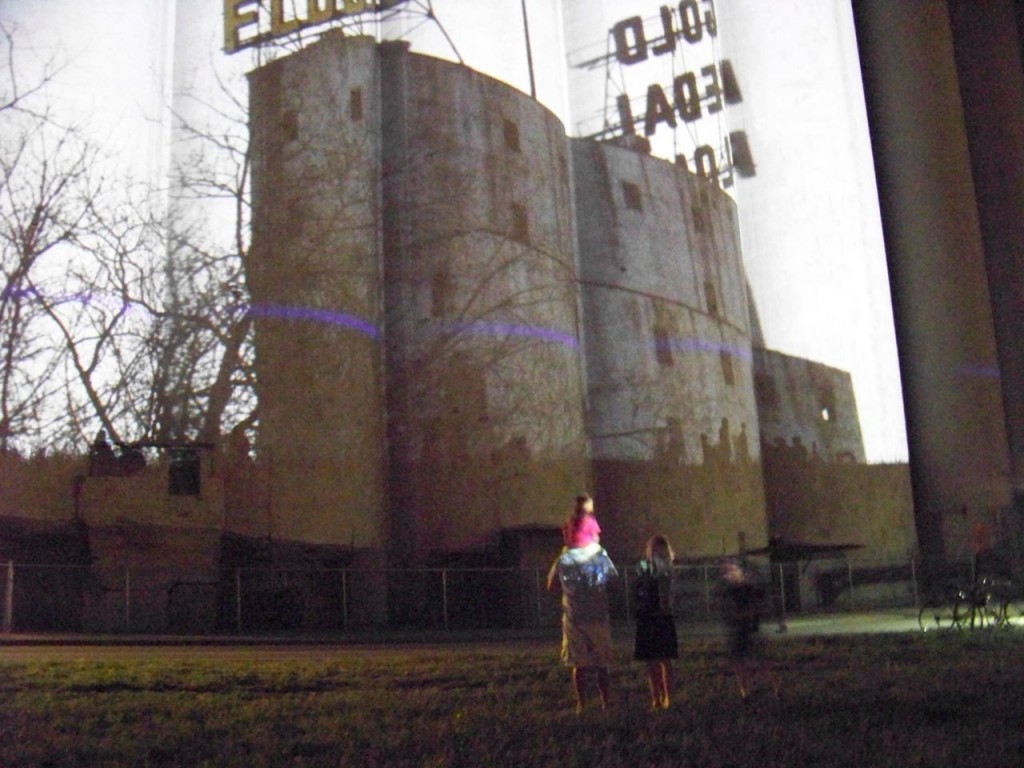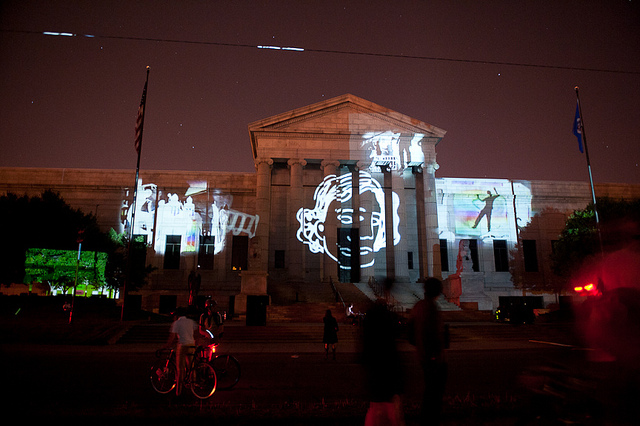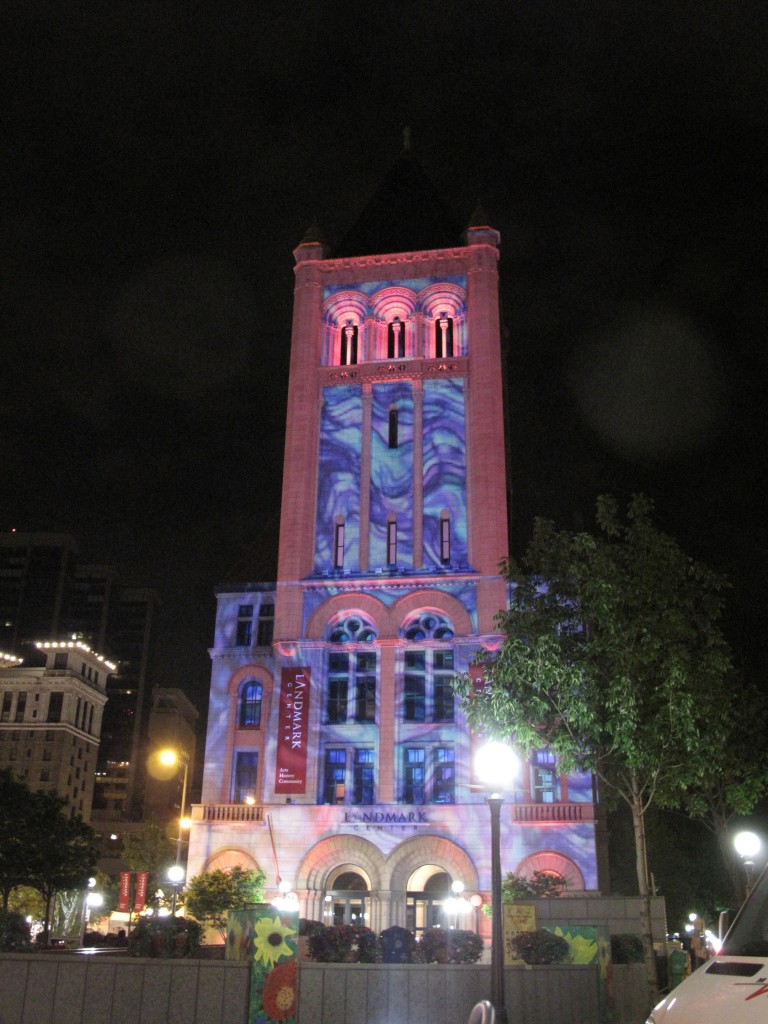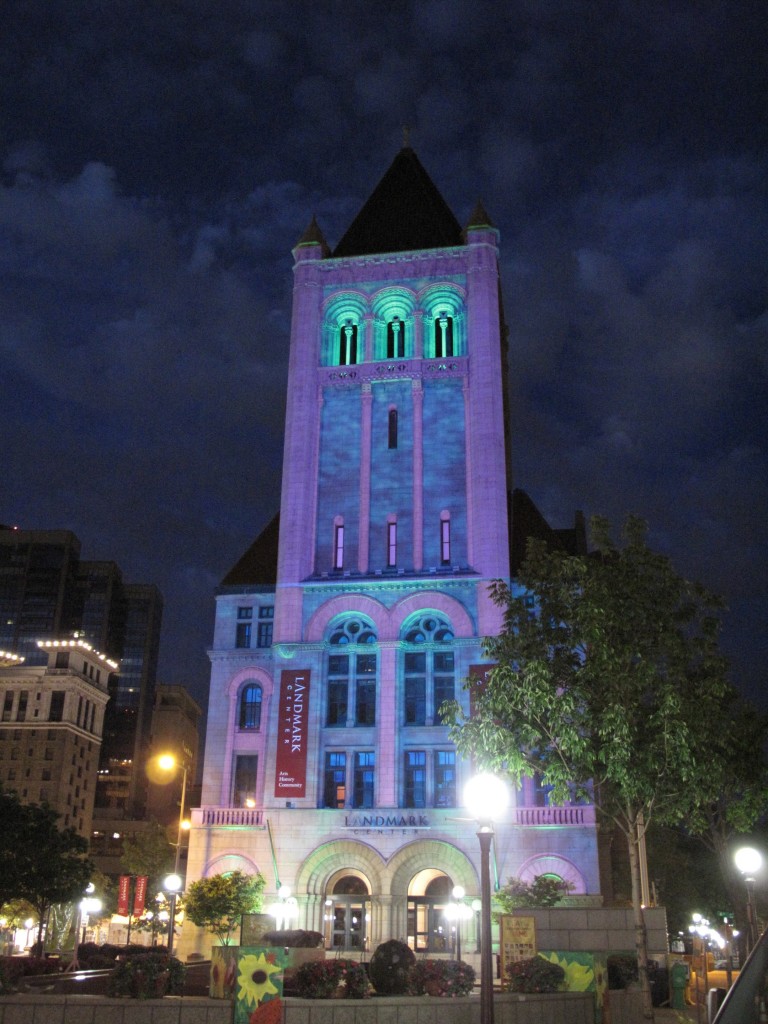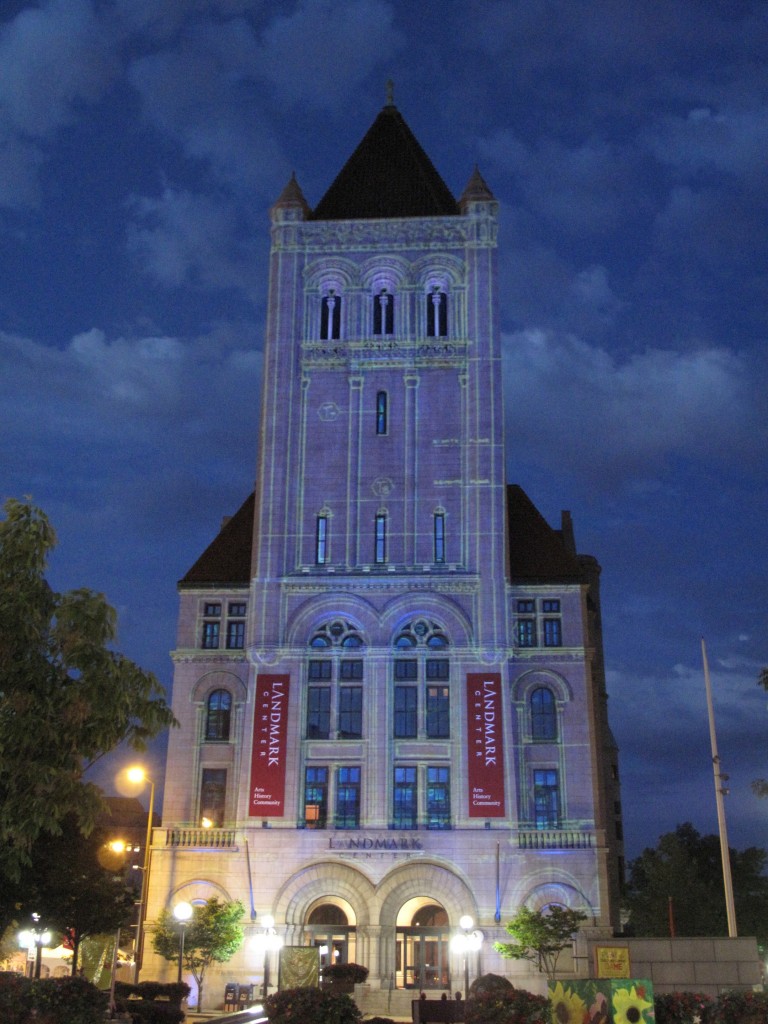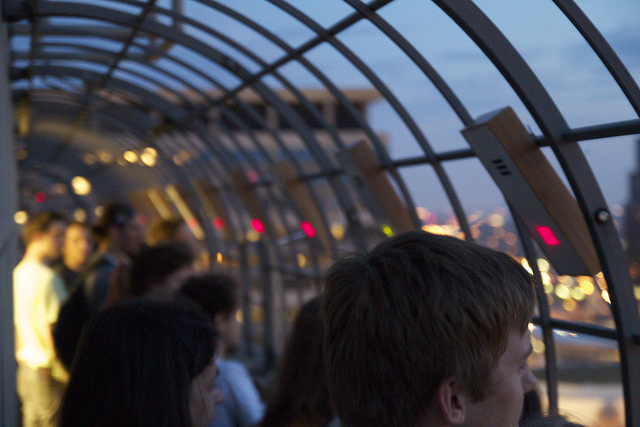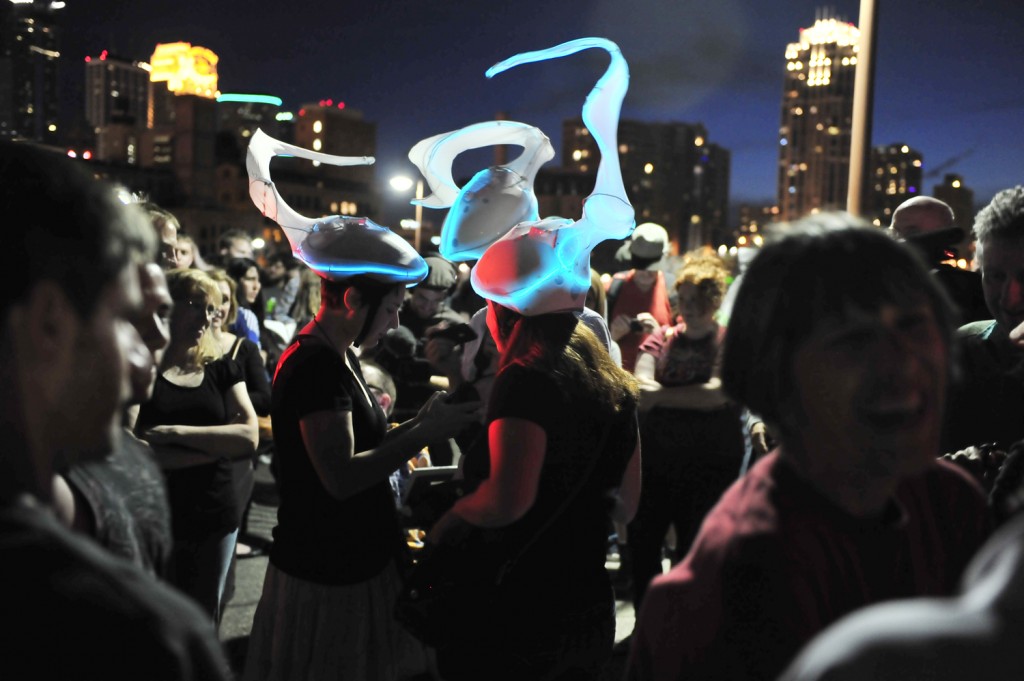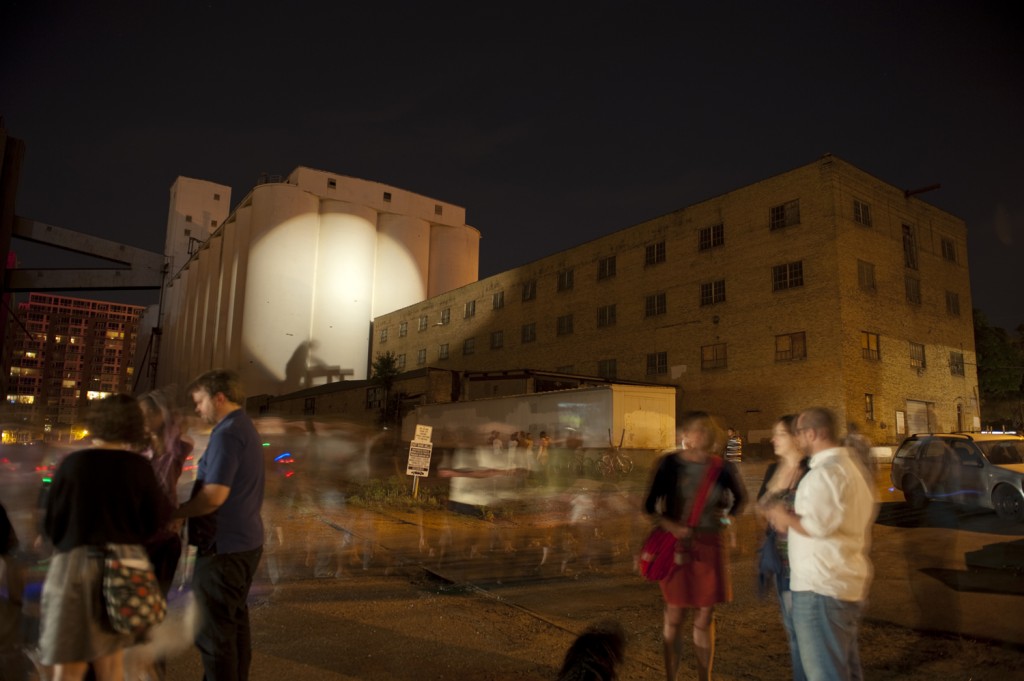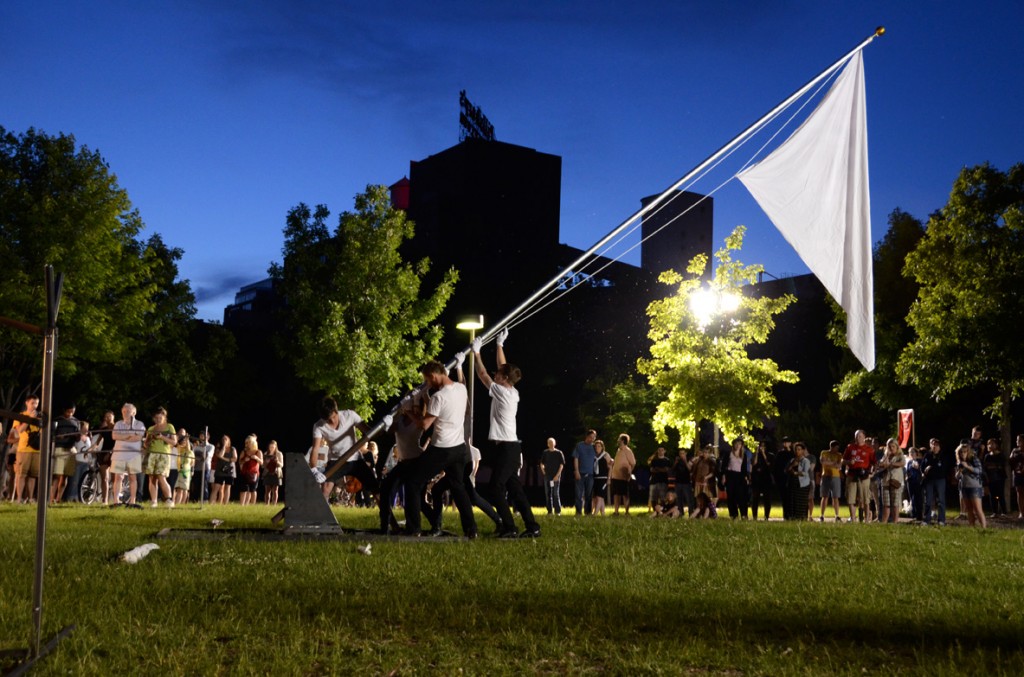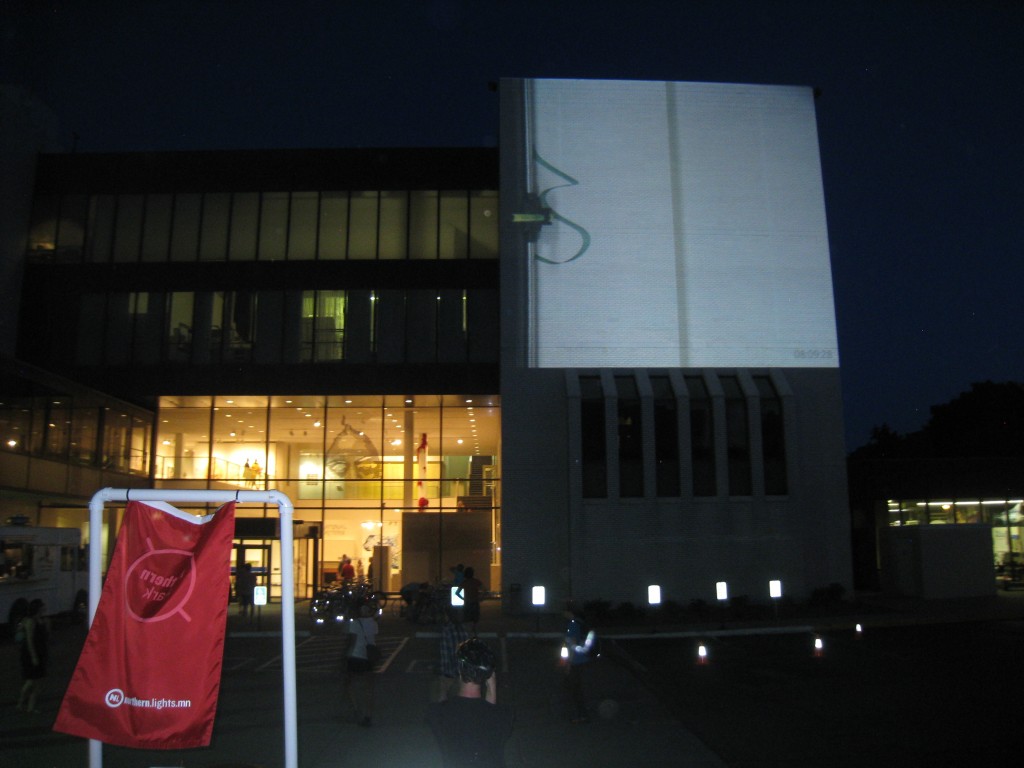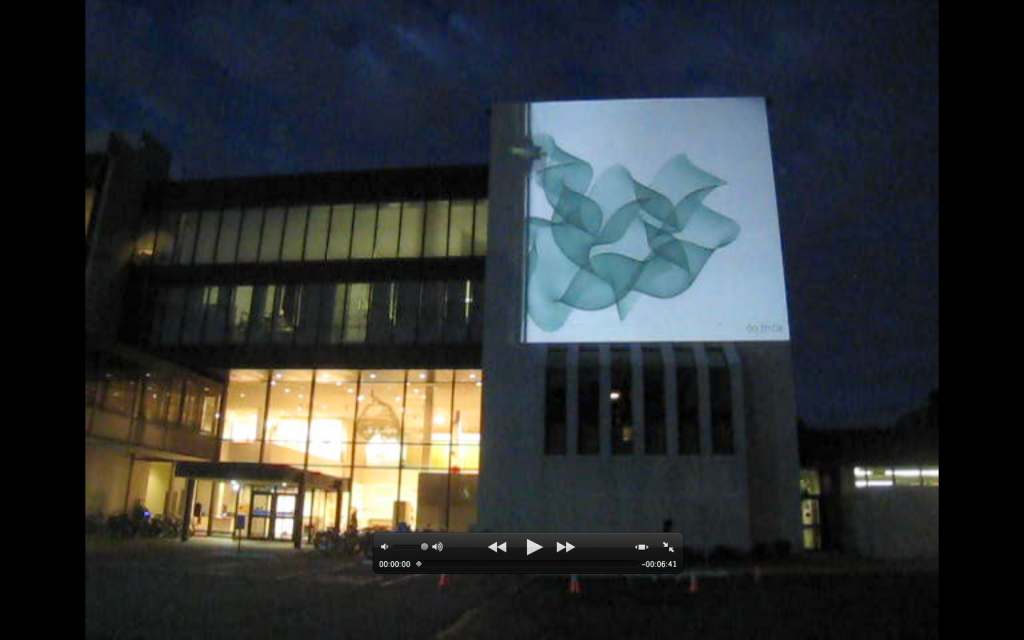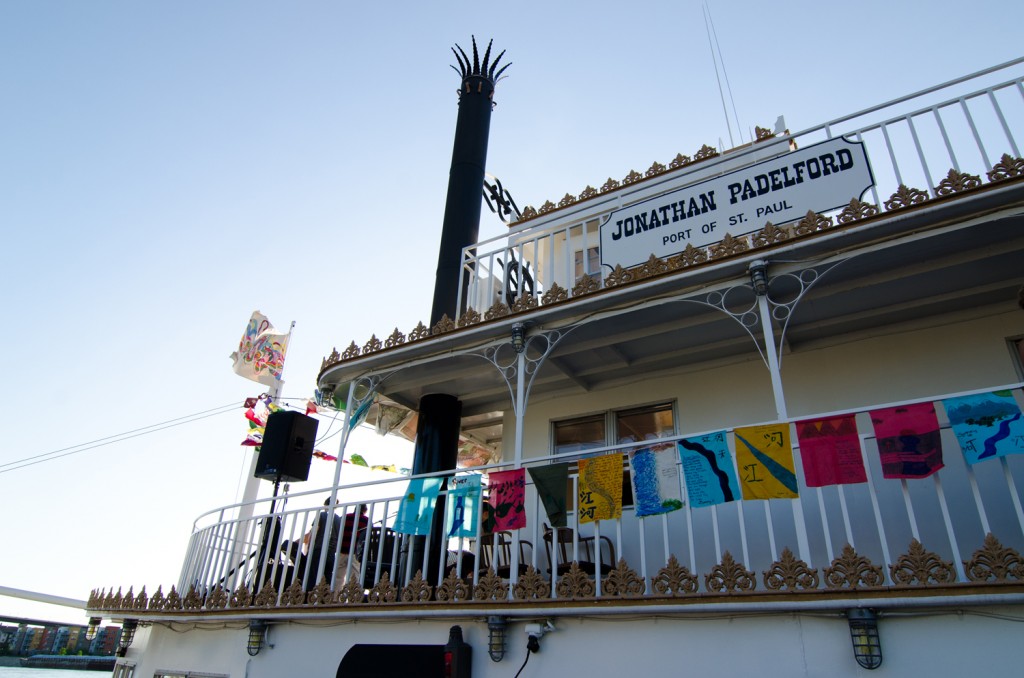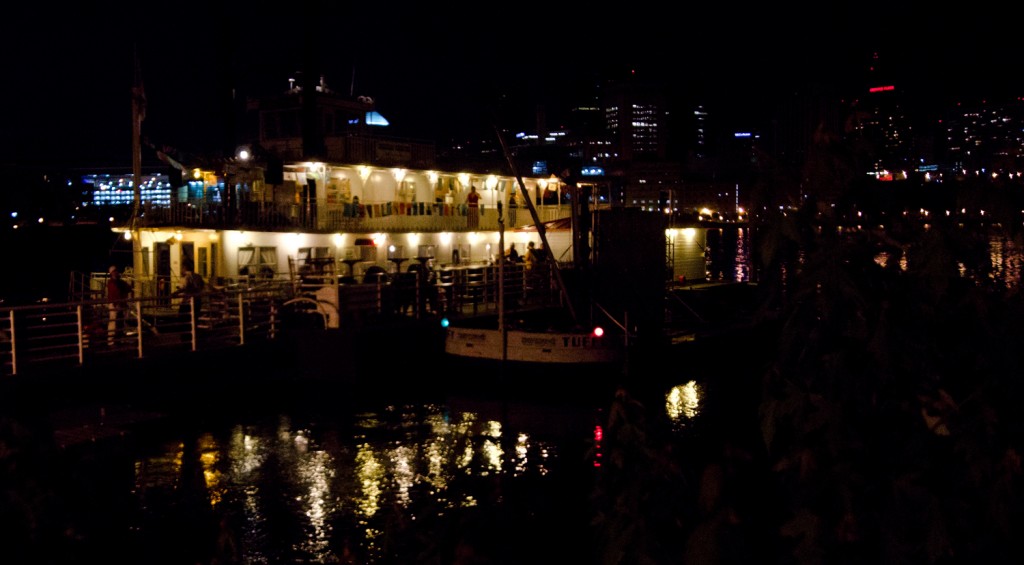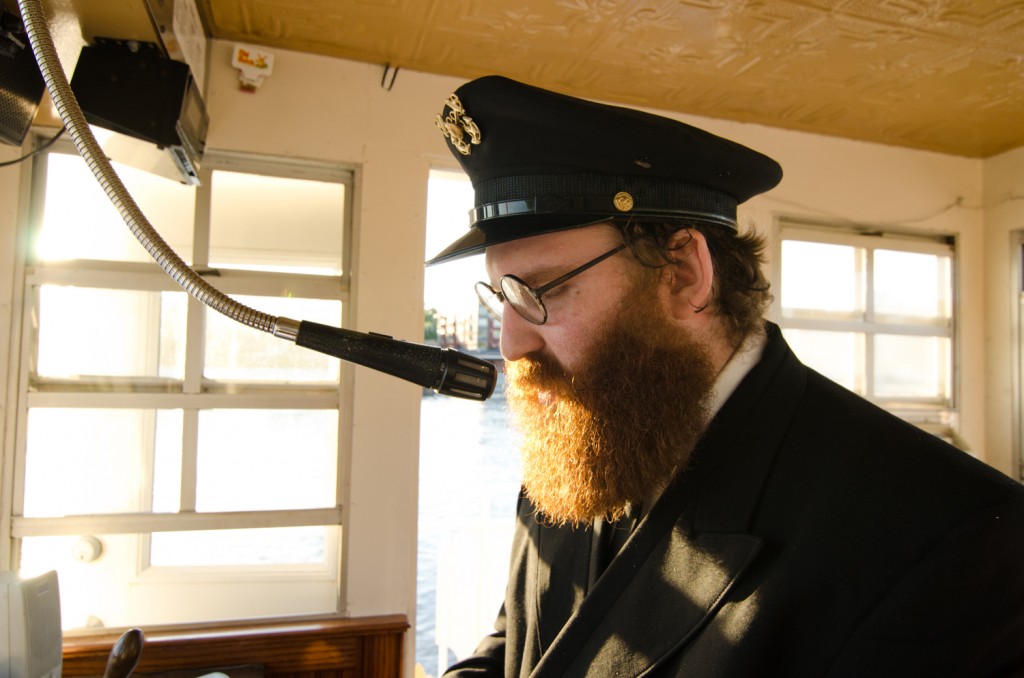 Thank you Twin Cities! We had an amazing time at Northern Spark on June 4. Lots of people did. About 25,000 people showed up in Saint Paul and Minneapolis to look at participate in and wonder about 100 projects at 34 different locations in collaboration with 50 organizations. Let us know if you have images to share and tag them with #NorthernSpark on flickr, YouTube, Vimeo and other sites.
This is just a small sample of some of the pictures from the event. Much more to come.
Artists' + Partners' documentation of Northern Spark
Art Institutes International Minnesota, Tim Armatto flickr set
Philip Blackburn, Car Horn Fanfare video
Philip Blackburn, Wind Harps and Wind Flutes, video
Chris Farstad and Alex Dyba,  video
Intermedia Arts, Northern Spark time lapse rough cut
John Kamp and James Rojas, Twin Cities Re-Imagined flickr set
mnorginal, Northern Spark
Ali Momeni and Jenny Schmid, Battle of Everyouth at MIA flickr set
Notion Collective Station Identification flickr stream
ROLU, A Simple Chair
Piotr Szyhalski, Empty Words, flickr set by Robert Luna; set up and rehearsal
UpTake, Panelectric Dreams
Walker Art Center, Field Report: Photos from Nightshift
Other Northern Spark flickr sets and video
Metromix, Photos: Northern Spark (Nuit Blanche)
Students of Nathaniel Freeman class on Experimental Video and Installation, Northern Spark
---
The Community Photo Night
This Sunday, October 10, 6:30 pm
The University Avenue Project(ion) Site on 1433 University Avenue, across from Walmart
Come see photos and video taken by community members!
There's still time to submit your photos-absolute deadline is this Sat, 6 pm! (See info below)
Submit photos
The University Avenue Project invites you to submit photos for our Project(ion) Site!
Have your photos of St. Paul's University Avenue neighborhoods projected on our forty-foot screen on the evening of Sunday, September 19 for our "COMMUNITY PHOTO NIGHT." This is open to all photographers, amateur of professional, University Avenue resident or not.
All types of photography will be considered, including photos of people, things, landscapes, conceptual, or family snapshots (but only your family snapshots if you live in a University Avenue neighborhood). The photos should be taken in the area north of I94, south of Pierce Butler, East of Emerald Street (two blocks west of Hwy 280) and west of 35E.
Send a maximum of 3 jpgs (around 1.2 mb) to: info@wingyounghuie.com
Or drop off a CD (maximum of 3 jpgs) at the Project(ion) Site anytime during projection hours: Wednesday – Sunday, 8:30 – 10:30 pm, 1433 University Avenue (across the street from Walmart, next to the Town House Bar).
This is not a photography contest, rather a way of creating an epic family album from all points of view! Photos selected will be at the discretion of Wing Young Huie.
The University Avenue Project
The University Avenue Project, produced by Public Art Saint Paul, is an extraordinary, large-scale public installation of hundreds of photographs that reflect the incredible diversity of its neighborhoods–taken by Wing Young Huie–that are exhibited along six miles of University Avenue in Saint Paul in store windows and on sides of buildings.
Project(ion) Site
The centerpiece is the Project(ion) Site where a giant, outdoor slide show of Wing's photographs are projected on a 40 foot screen, accompanied by a soundtrack from 40 local musicians. The last Saturday of each month, we invite local talent to take the stage for The University Avenue Project Cabarets.
Conceived by Steve Dietz of Northern Lights.mn and designed by Meyer, Scherer and Rockcastle, Ltd. (MS&R), the site is built from cargo containers.  2 large towers along the edge of University provide for projection of images that will be visible for a mile in each direction.  Entering the site, visitors can view the nightly show that will be projected on a 40 foot screen.
---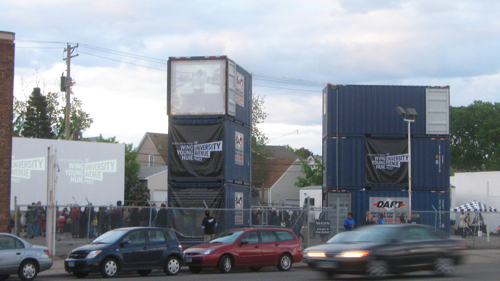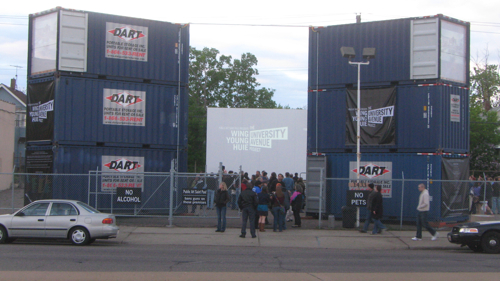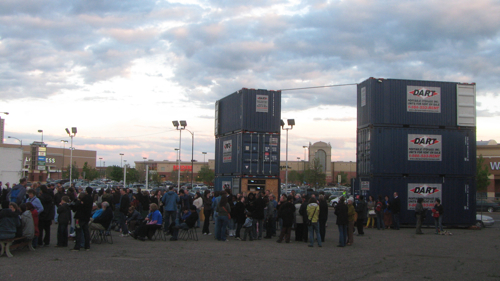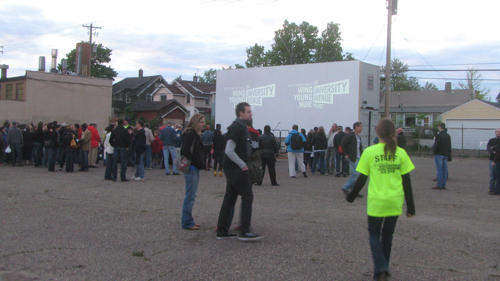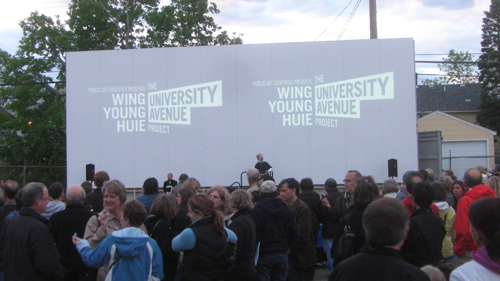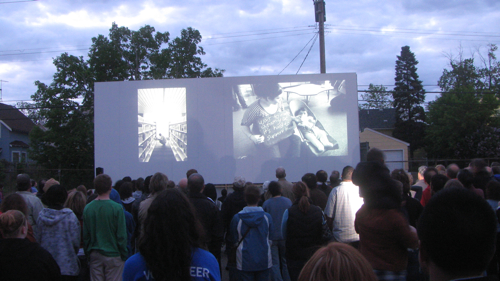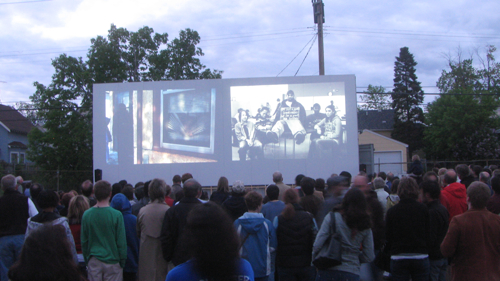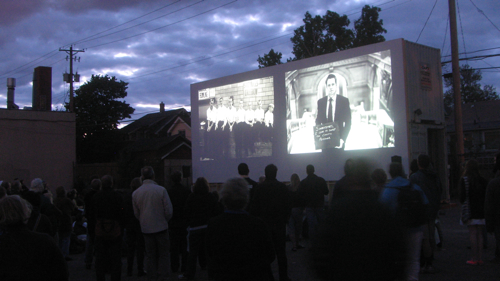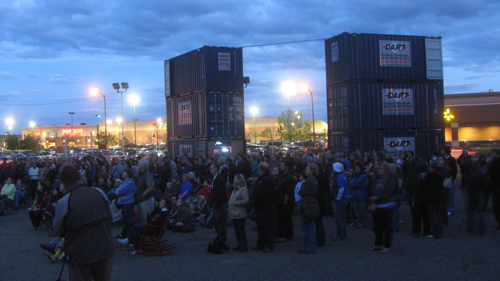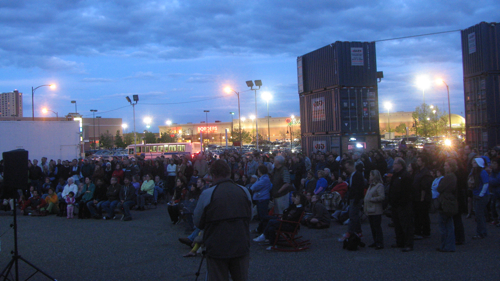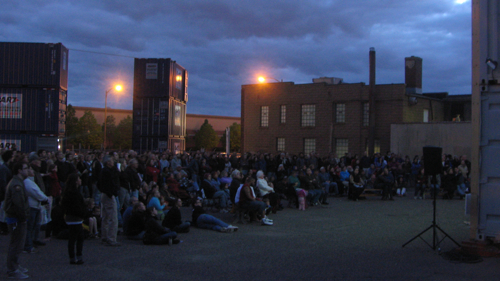 Last night was the magnificent "culmination" of years of photographing University Avenue in Saint Paul, MN, by artist Wing Young Huie. Four years in the making, tenaciously midwifed by Public Art Saint Paul, The University Avenue Project is a major public art installation with hundreds of photographs posted in businesses along 6 miles of the Avenue. Hundreds of people came to the "Project(ion) Site," at 1433 University Avenue, conceived and produced by Northern Lights.mn with MS&R Architects, where a nightly slide show of Wing's work can be seen accompanied by a rotating soundtrack of MN-based musicians through October 31.
---
Northern Lights was invited by Public Art Saint Paul and Wing Young Huie to participate in Wing's University Avenue Project by proposing a "Project(ion) Site," where there will be a nightly 2-hour show beginning at dusk of more than 450 of Wing's photographs, which he has taken over the past 4 years, and which are exhibited along a 6-mile stretch of University Avenue.
The show begins tonight, Saturday, May 1, at 8 pm at 1433 University Avenue, and runs through October 31. More details.
---