Happy New Year! And thanks to Steve for the invitation to blog about art in the public sphere across the west coast during 2011. I look forward to the extended conversation.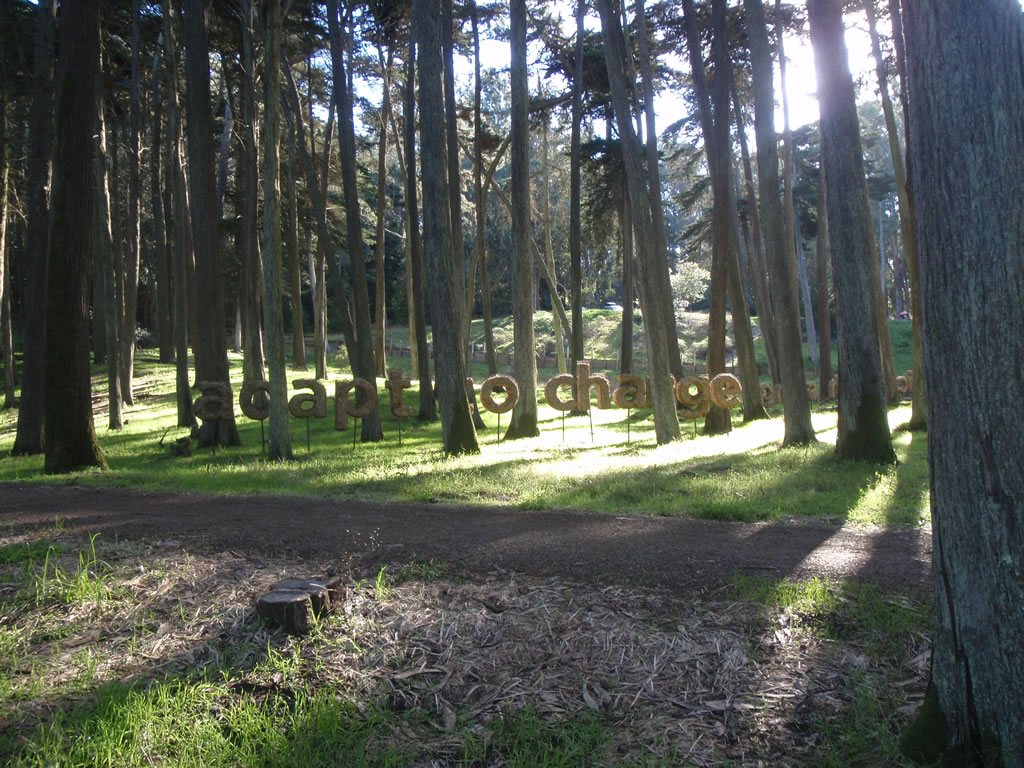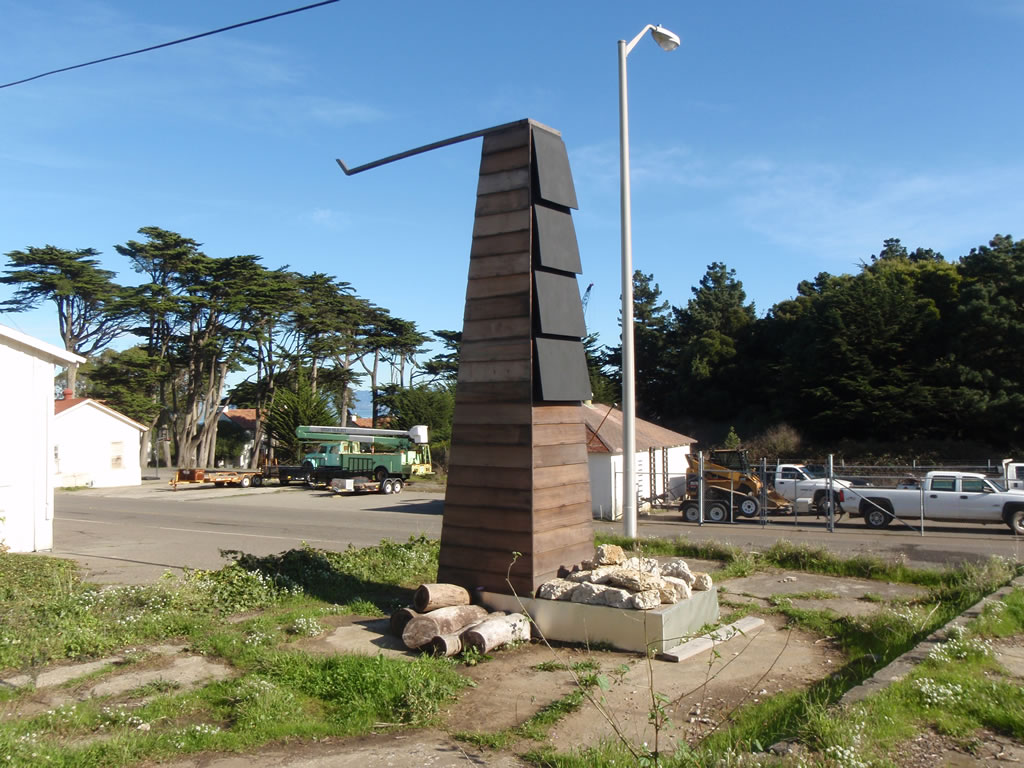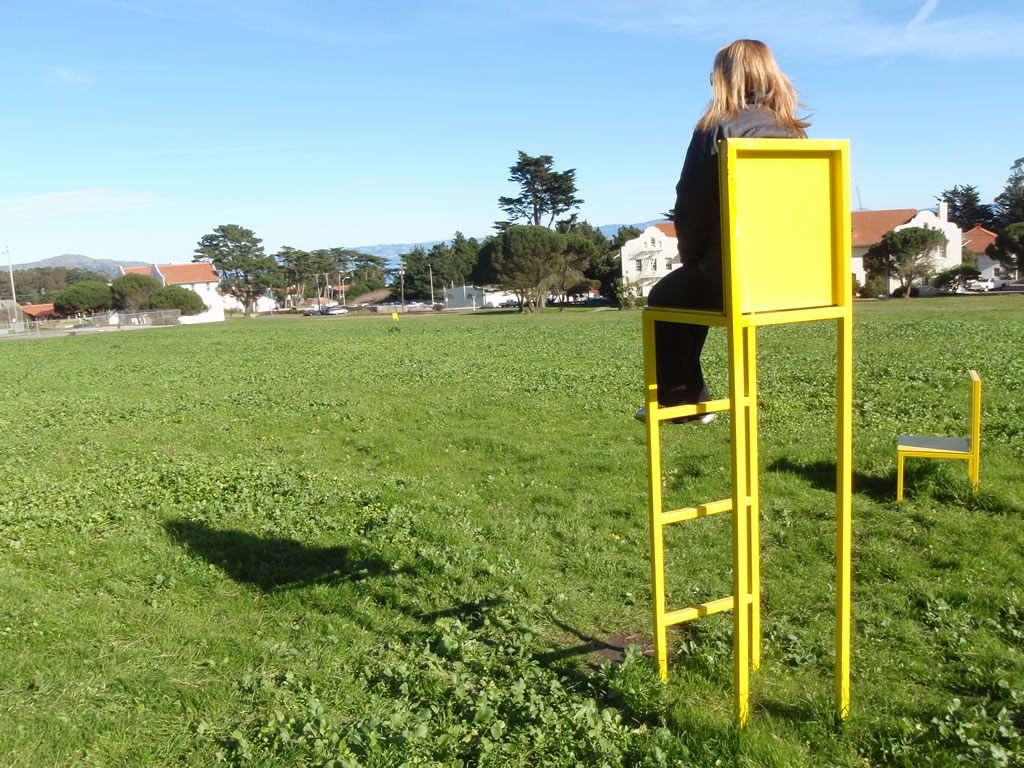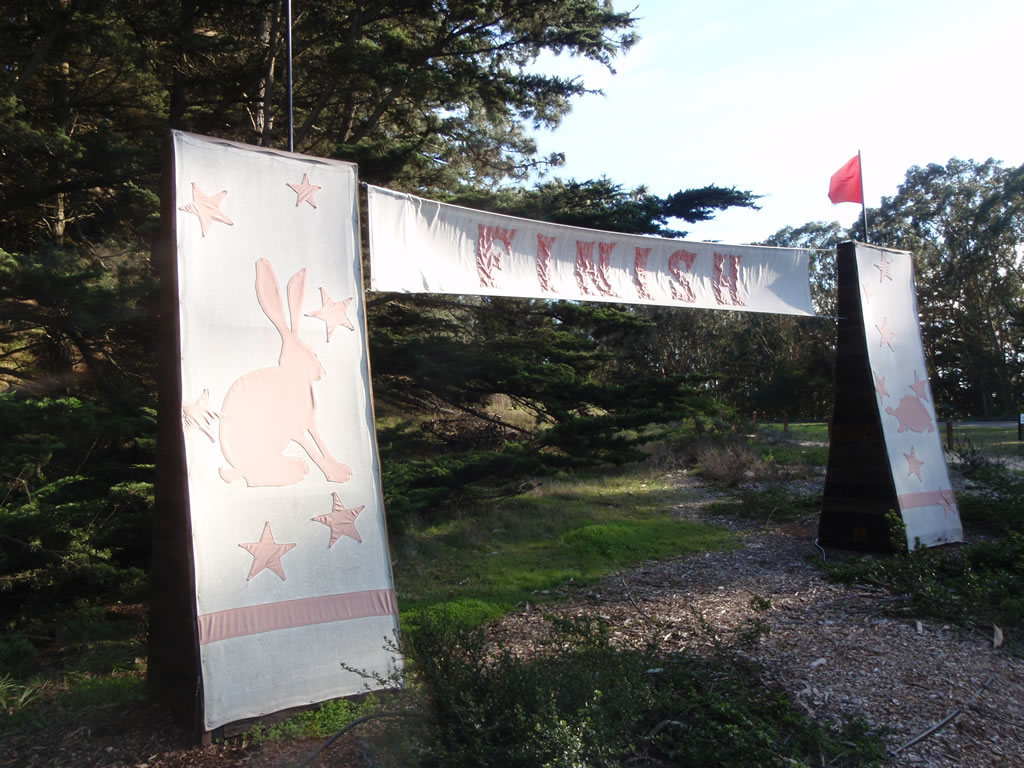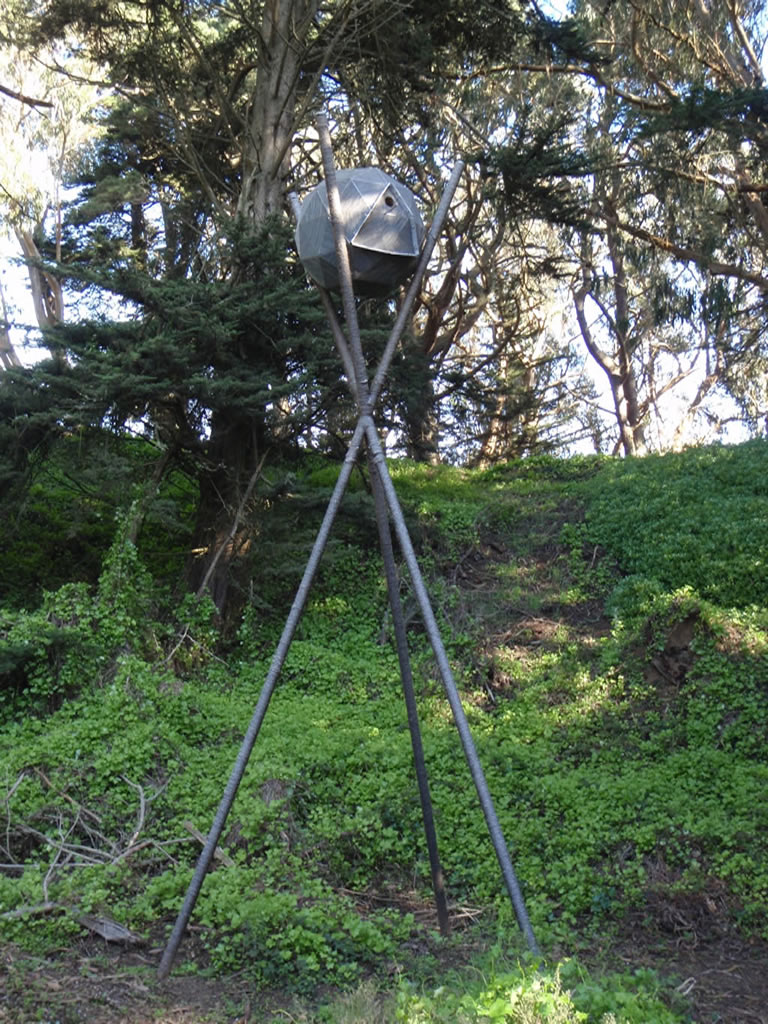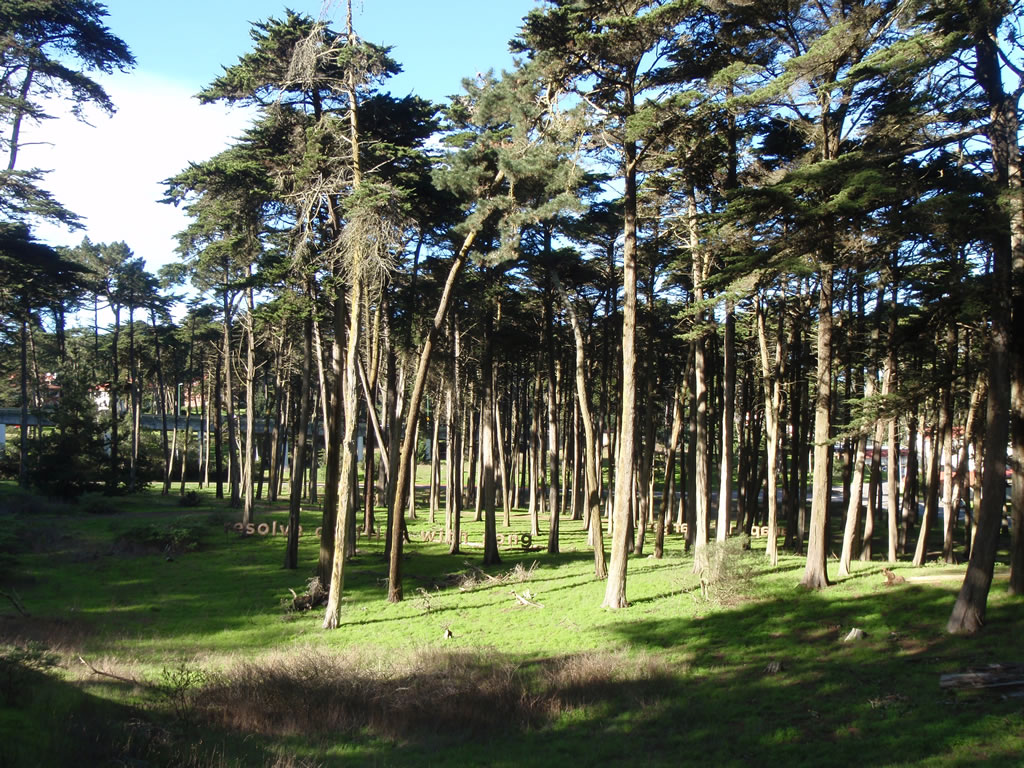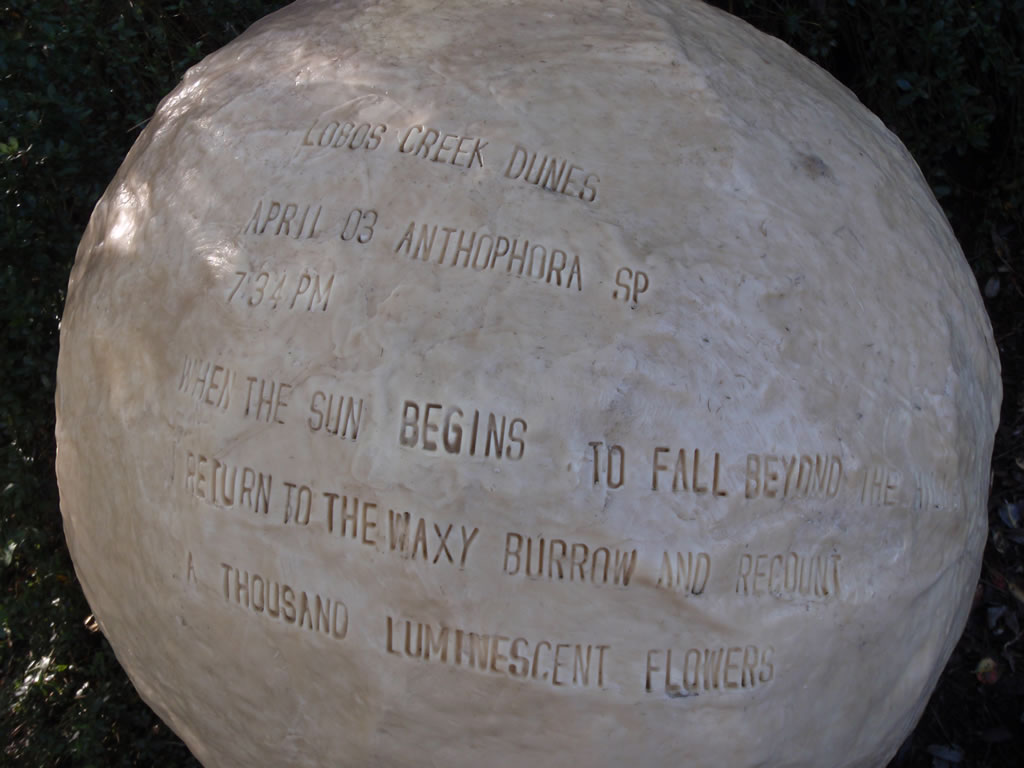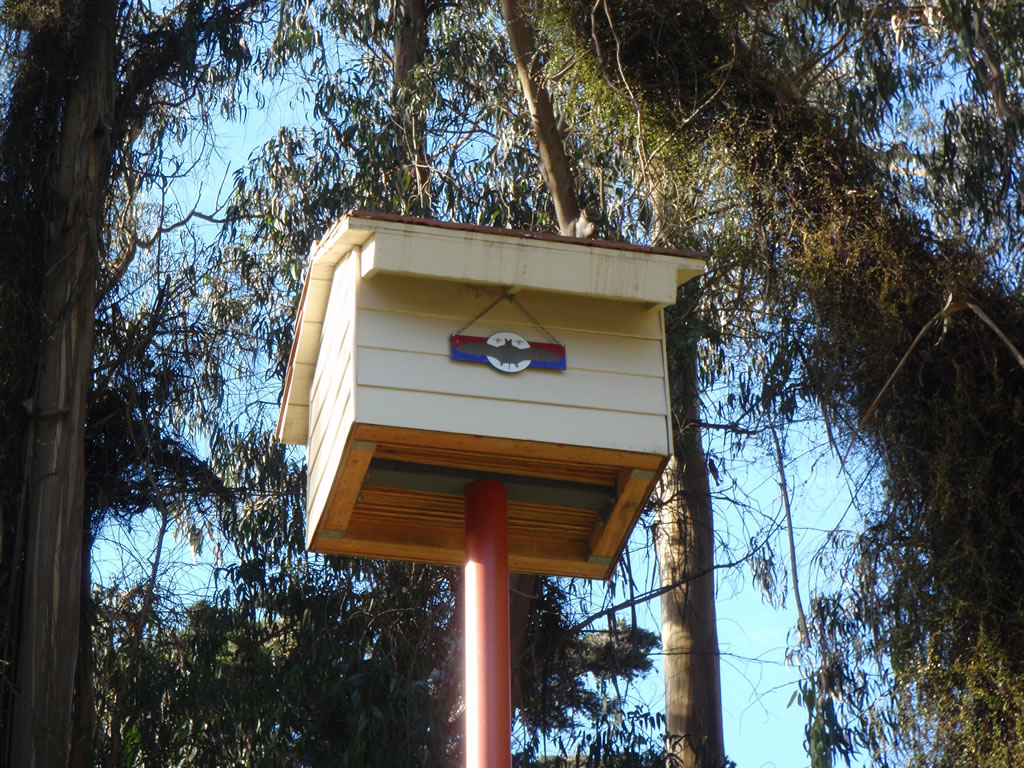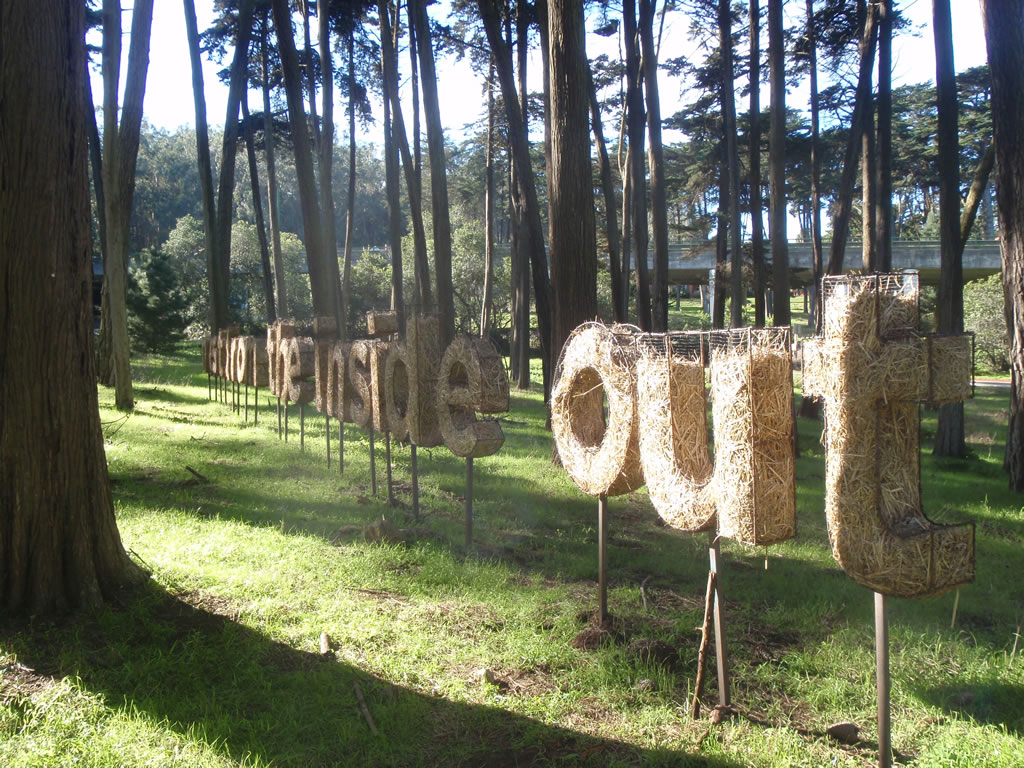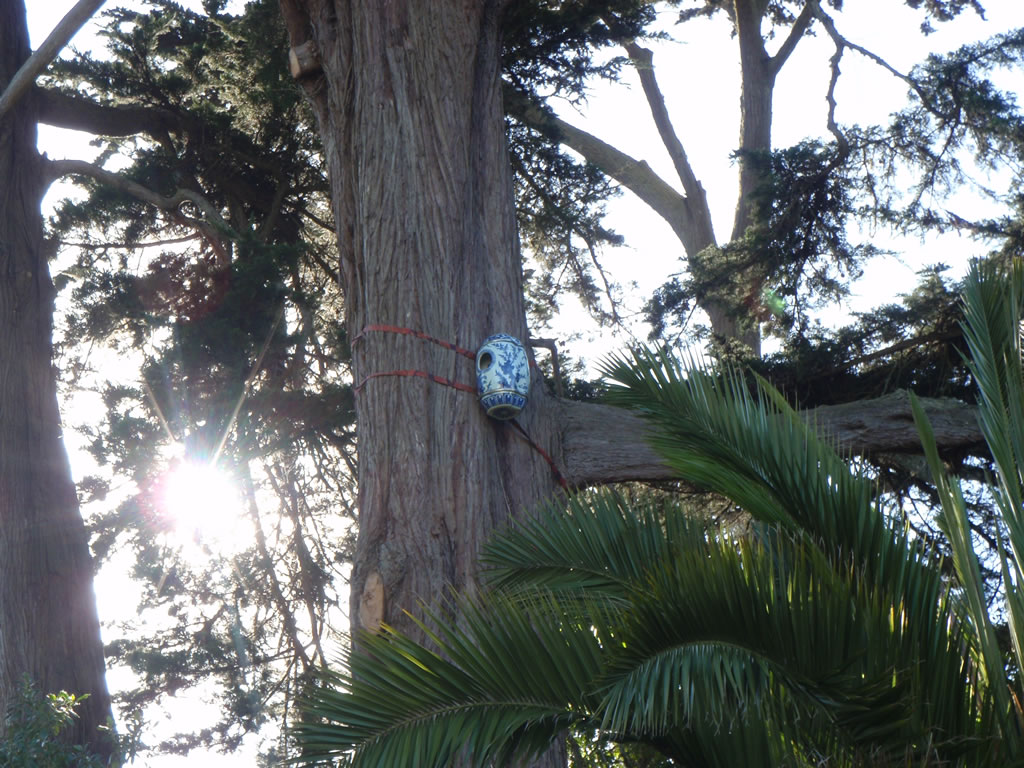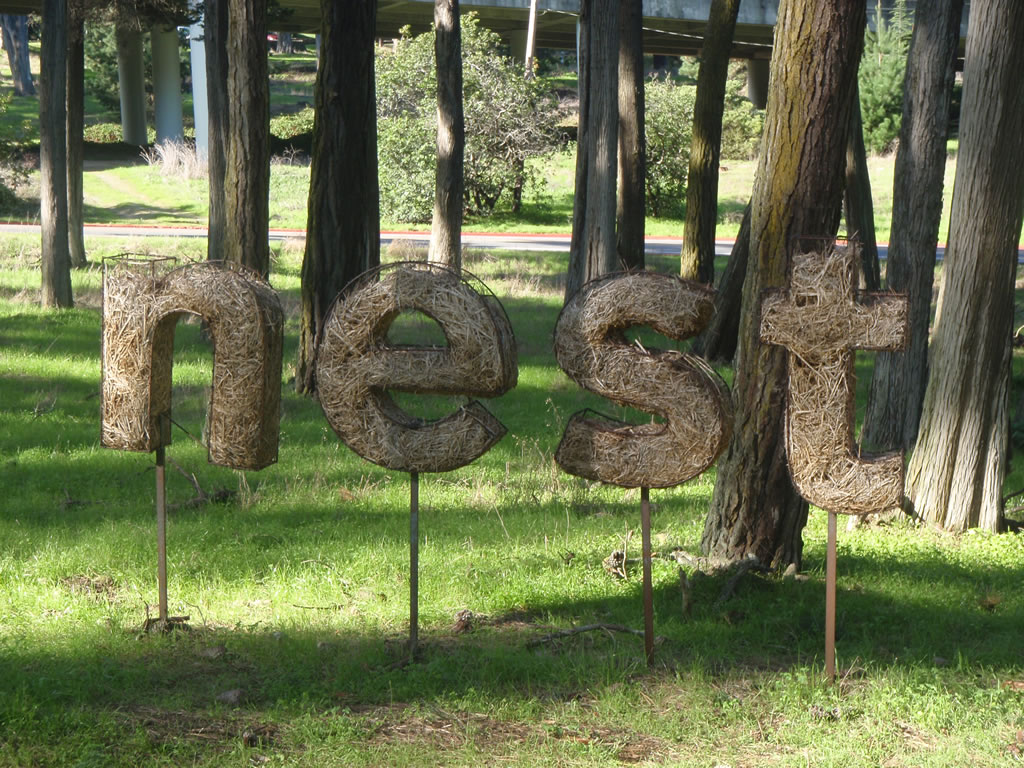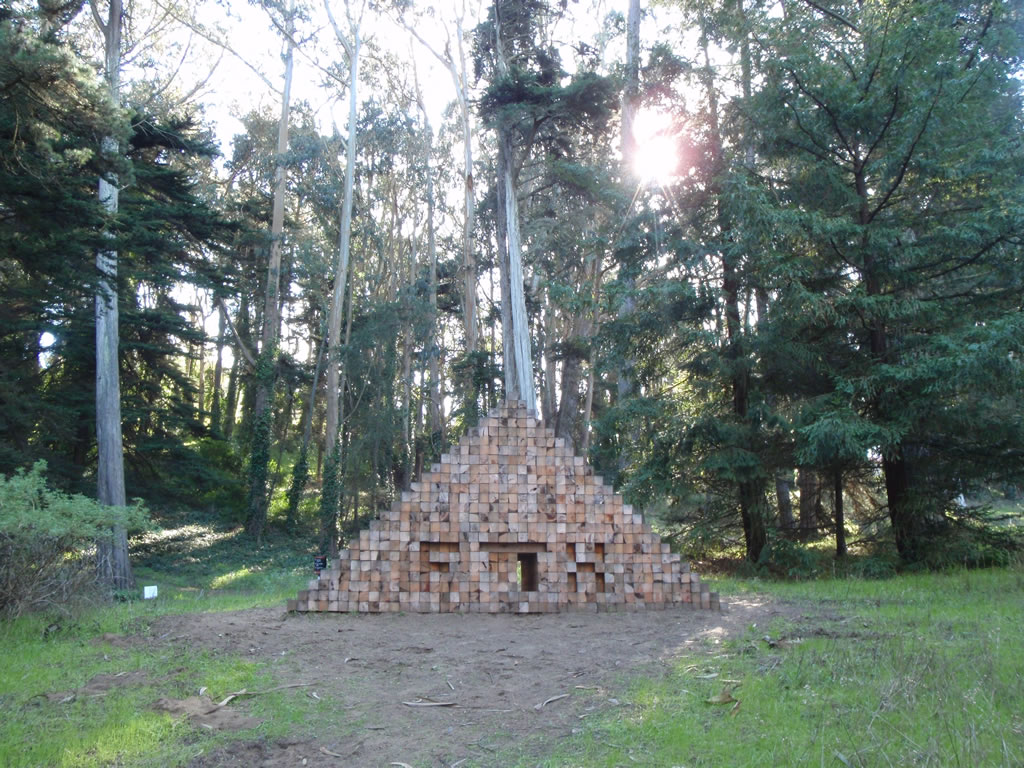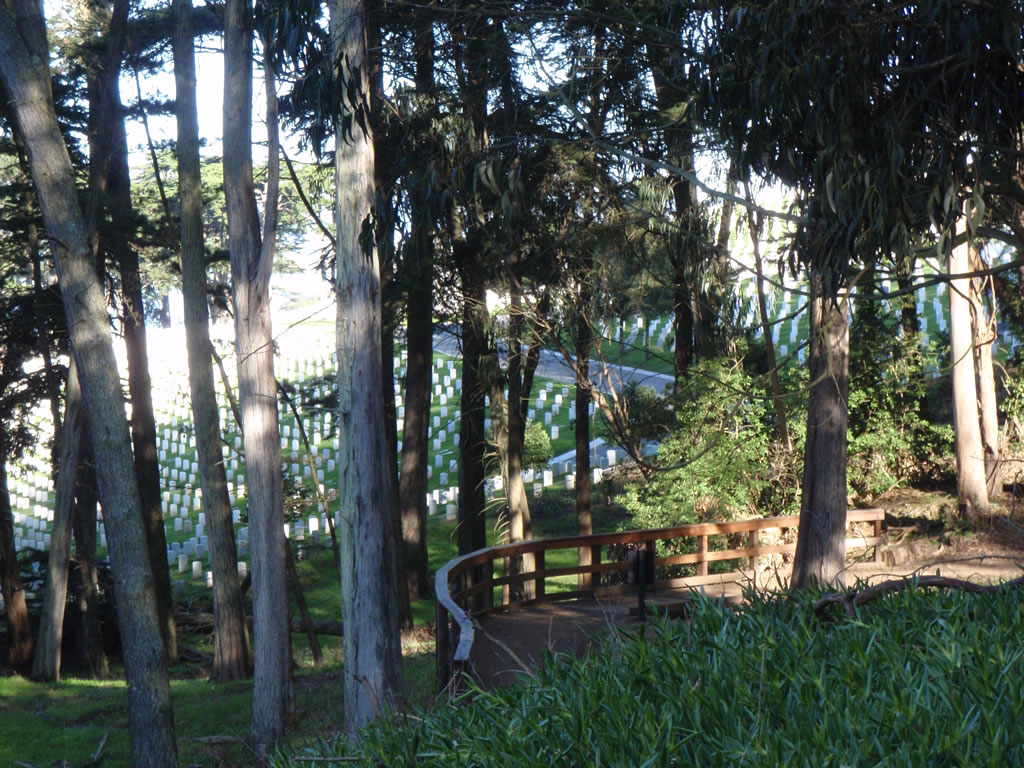 The holiday rains finally let up long enough for me to spend a gloriously crisp and sunny day trudging through the urban wilds of San Francisco. Nestled within the Presidio (which is a bit of an anomaly—once a military base, and now a national park located within a major city) is Presidio Habitats, an exhibition of eleven site-specific art installations (plus an exhibition pavilion made of 3 shipping containers that features an additional 14 proposals which happened to be closed during my visit) that claims to be the first site-based art exhibition conceived for a national park. Twenty-five artists, architects, and designers were initially invited to propose custom designed habitats for animal residents of the park. Some of the artists, like Fritz Haeg, had investigated the territory of animal habitats before. His first Animal Estates project was included in the 2008 Whitney Biennial, and subsequent animal-specific estates were designed for SFMOMA and other sites in Austin, Cambridge, and Utrecht. For others, this was new territory.
I began my visit imagining the exhibition as "Art for Animals." Spaces designed specifically for individual species, with visiting people as the secondary audience. It is with this mindset that I hiked to see the following works:
Sculpture Habitat for the Fox by Danish architecture practice CEBRA is a minimalist pyramid of stacked wood, with a central cavity that can be entered through the letter 'o' in FOX (see image). Yet the reality is that there most likely isn't a single Gray Fox left in the Presidio (due to encroachment by the city, and the recent return of Coyotes to the park). Thus, the recessed niches in the sculpture's face become an epitaph as the sculpture sits in a state reminiscent of "Waiting for Guffman."
A similar melancholy pervades the Western Screech Owl Habitats by Chinese artist Ai Weiwei. The classical Chinese vessels nestled high within a tree are reminiscent of funerary urns, reminding the viewer that the Screech Owl has not been observed in San Francisco for over a decade.
And Nathan Lynch's Where is the Hare? playfully places banners and flags to mark start and finish lines for a re-creation of the fictional race that takes places in Aesop's fable, "The Tortoise and the Hare." Yet the empty set serves as a reminder that there are no Black-tailed Jackrabbits (or tortoises for that matter) to play out the tale.
All too soon it became clear that many of the installations were monuments to dead, displaced, or disappeared creatures, not unlike the rows of white gravesites lining the hills of the Presidio nearby…
The creation of monuments and memorials has kept artists and architects employed for millennia. What makes this series of installations distinctive (especially vs. plop art monuments set in sterile plazas) is that each sculpture re-interprets its site and prompts the user to imagine the presence of the animal within the exact habitat where they used to live (the exhibition makes the case for habitat restoration, and the labels on each work educate the viewer on the species as well as the artist and artwork). It is as if the viewer is playing the waiting role of Goldilocks—they've entered someone's house where the porridge is still on stove and are merely waiting for them to return.
But just to be clear, not all the sculptures are monuments to the disappeared.
I was especially interested in seeking out Winged Defense by Mark Dion and Nitin Jayaswal because I used to play evening tennis at the nearby courts, and frequently saw bats swooping soundlessly around the court lights in the early evening. Modeled after the spartan barn-like architecture of the nearby military barracks, Winged Defense looks like how one might imagine Batman's barn. Propped high in the sky by a pole, with a simple opening at the bottom for entry/exit, and a pretty hip logo (if only it glowed in the dark or beamed light into the night!).
And the first work I came across left the longest lasting impression. Winged Wisdom by Philippe Becker Design is less of an explicit habitat and more of a message to humans that serves the dual purpose of aiding the nesting efforts of birds, the whimsical work consists of three super-sized aphorisms nestled within a dramatic tree grove. Each letter is framed with a metal armature containing straw—a gift of nesting materials from artist to the American Robin.
adapt to change
resolve conflict with song
nest from the inside out
The typographic work contains resonances of Lawrence Weiner's conceptual works in that language is used as an art form, but in this case there is truly an object to behold. During my visit a family was picnicking and kids were running between the letters. I didn't see birds, but this installation felt more occupied by human life than any of the others I visited. Maybe because the Robin is thriving within the urban landscape this installation struck me as a celebration of all forms of life—for even us humans need to be reminded that change is a constant and adaptation is survival.
Presidio Habitats is on view through May 2011. If you plan to walk through all 14 habitats, allow at least two hours for exploration (or its possible to drive between them). Presidio Habitats is presented by the FOR-SITE Foundation in partnership with the Presidio Trust. You can download a pdf brochure that contains a history of the Presidio and describes all the installations here.
---
Juried Call for Outdoor Public Sculpture
The Stevens Point Sculpture Park is accepting submission of sculpture work for their first annual,three-year outdoor sculpture exhibition. A local jury will choose pieces for display from April 15, 2010 through April 15, 2013.
The Stevens Point Sculpture Park, located in Central Wisconsin, is a 20-acre, city-owned park with nearly a mile of forested trails that are used year-round by people of all ages for biking, skiing, running and walking. The Park offers a wide variety of trees and geographic features including a pond, wetland and forest. It is a zone 4 growing season (which includes cold winters and hot summers).
The Stevens Point Sculpture Park is committed to providing a welcoming and accessible outdoor venue for sculpture and arts exhibitions, activities, and educational programs by enhancing the cultural life of our community and surrounding region through a diverse program of education, collaboration and experimentation.
The Park is located close to elementary, middle and high schools, and the University of Wisconsin-Stevens Point. The Park's trails connect to the Stevens Point Green Circle Trail, a nationally recognized 31-mile recreational corridor that encircles the Stevens Point Urban Area (1993 National Park Service Award).
Artist submissions that are selected will receive $750 for a three-year exhibition loan of their piece. Sculpture submissions need to be free standing; foundations or bases are not provided. Delivery, installation, and return of work are the artist's responsibility (please note in artist's statement if any special installation needs are expected).
A wide variety of work will be considered, including: site specific work, ephemeral and/or permanent work, work in a variety of scales, art with a performance component, etc. Materials must be appropriate for the environmental location. For more information about the park or visitation requests, please contact Otis McLennon at otism@artsportagecounty.org
Artists may submit up to five pieces for consideration. Submissions must include the following information for each piece submitted:
Artist Name; Address; Phone; Email
Title of piece; Dimensions; Materials/Media
Images – JPEG (1000 pixels on the long side), slides will also be accepted
Artist's Statement (including any specific installation requirements)
Mail to:
Attn: SPSP Juried Call
Arts Alliance Portage County
PO Box 565
Stevens Point, WI 54481
Or email: otism@artsportagecounty.org
In your submission, please let us know how you heard about this call, to help us better communicate.
All submissions must be received by November 13, 2009.
Electronic and standard mail submissions are accepted.
Calendar:
November 13, 2009 – Submissions due
January 15, 2010 – Notification of works selected (by phone or email with follow-up contract in mail)
January 30, 2010 – Contracts returned by artists
April 15 – May 15, 2010 – Sculpture installations
June 12, 2010 – Park Grand Opening
---