"'Sorry I Couldn't Be There' is a crowd-created video series. Developed by members of @Platea, the social media art collective directed by An Xiao, the series features artists from around the world explaining briefly why they couldn't attend #rank and swing by Miami. Ultimately, the video would highlight concerns around geographic access and about who's left out during large art fairs. For too long, the influential art centers have been located in major metropolitan regions such as New York, Los Angeles, Miami, Paris, London, Beijing and Seoul. We want to highlight the parts of the world where artists are working."–William Powhida via Hashtag Class.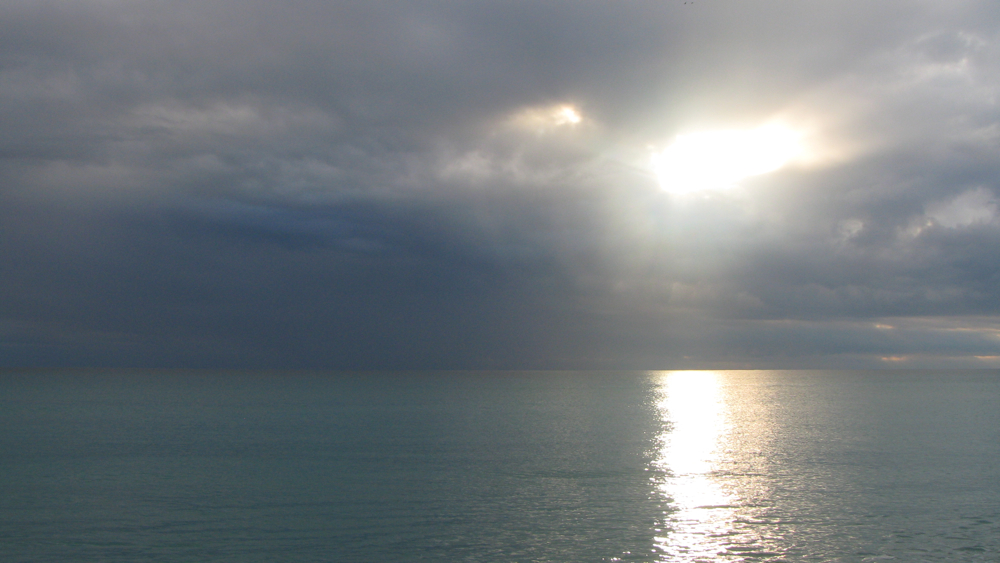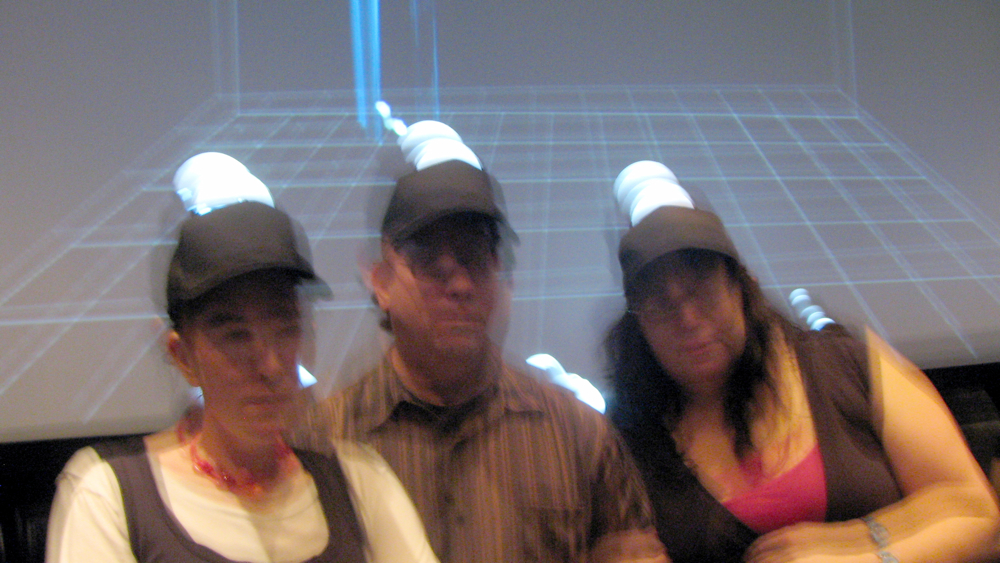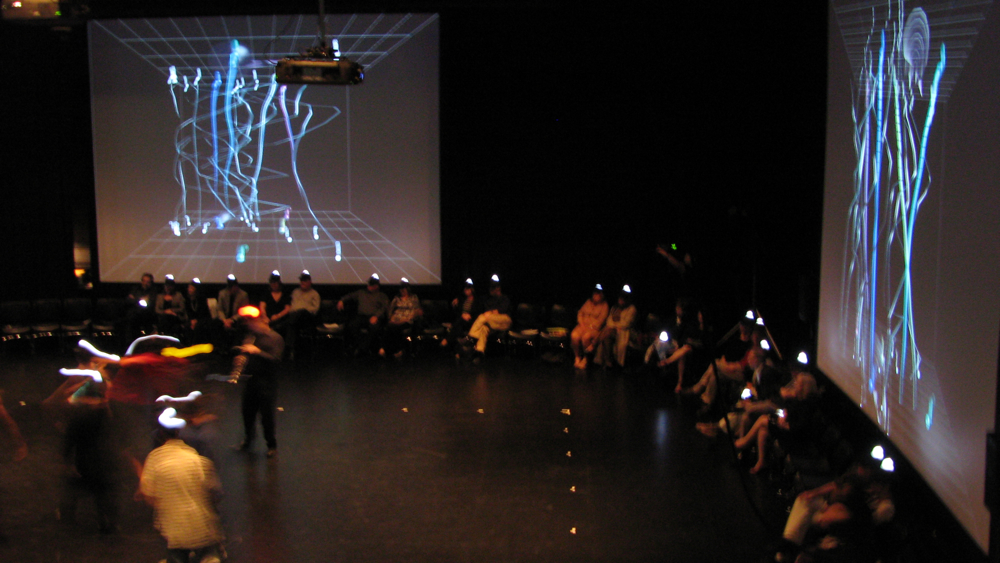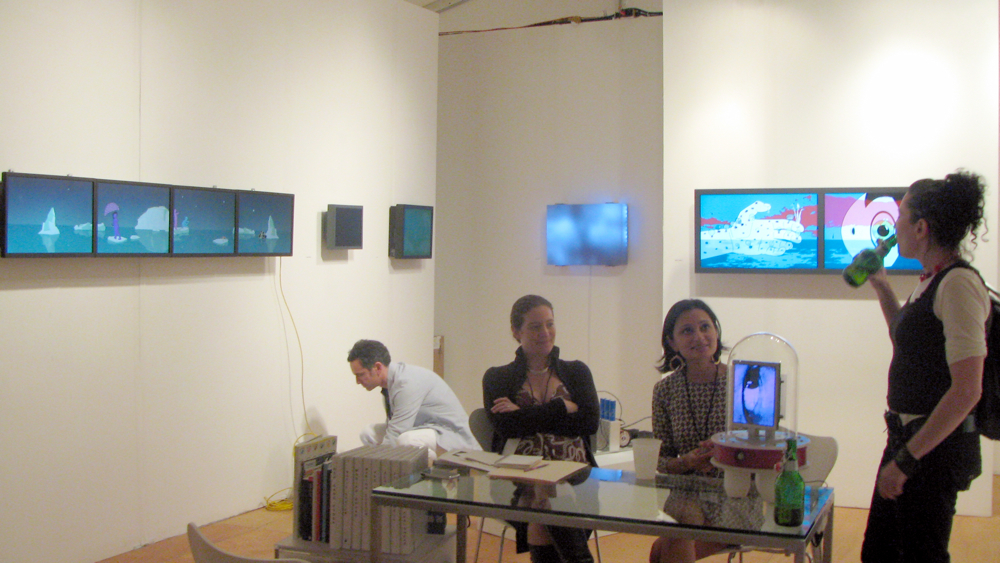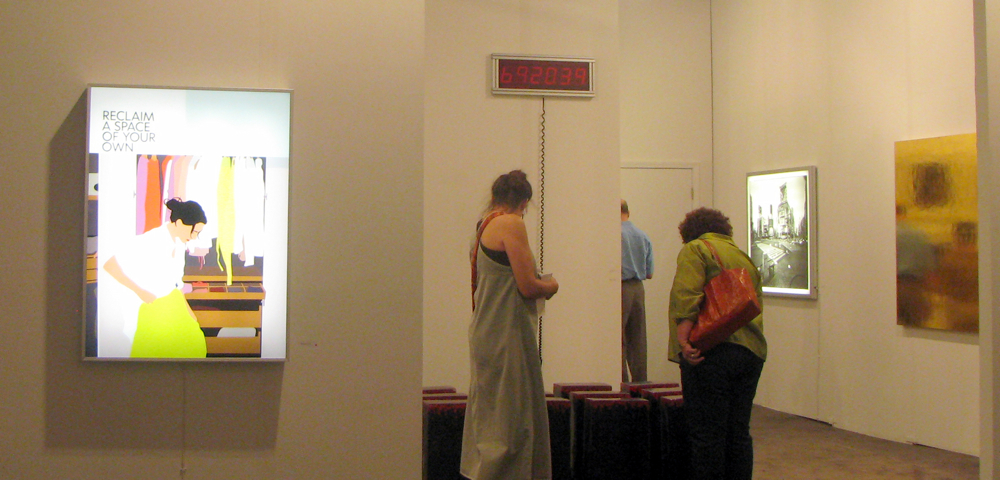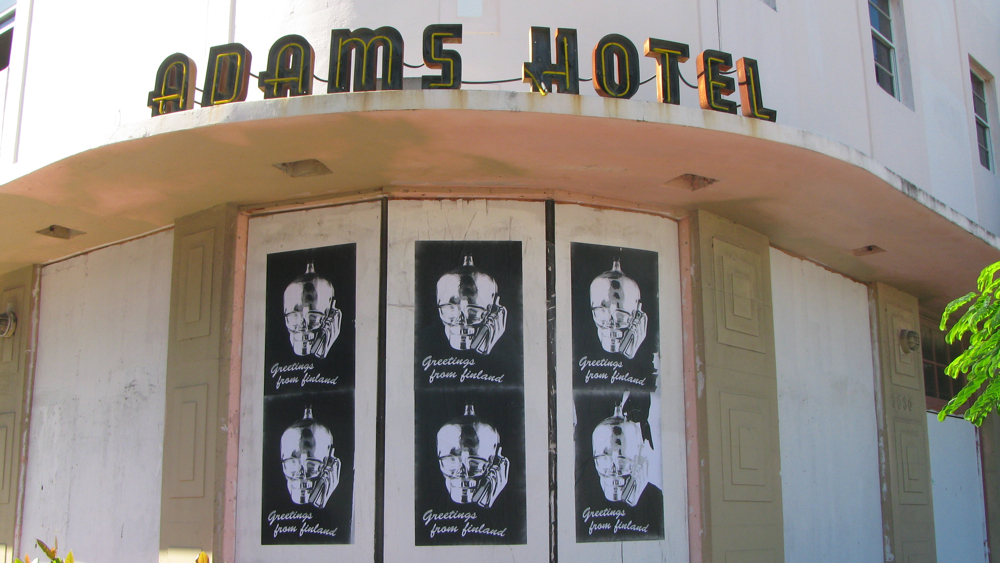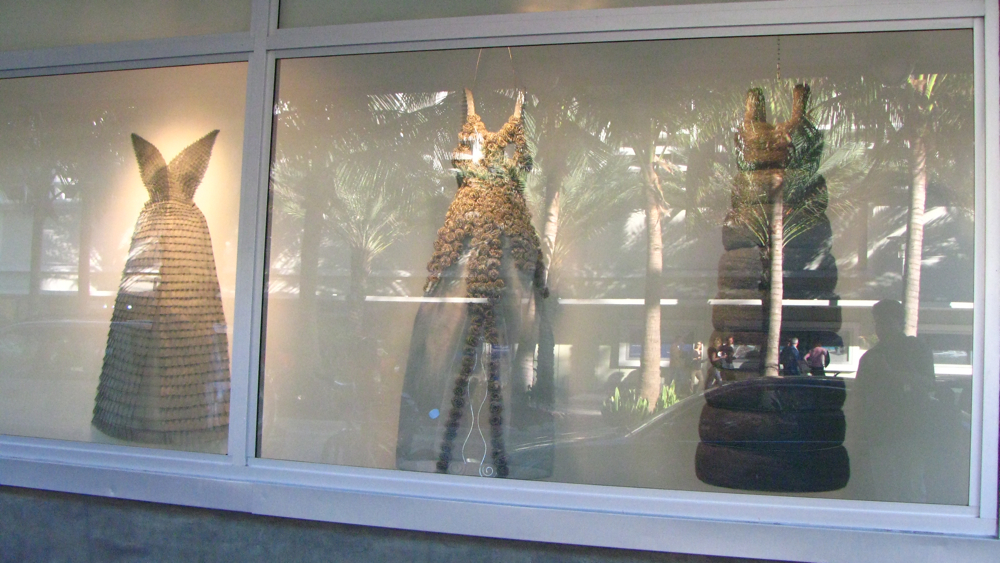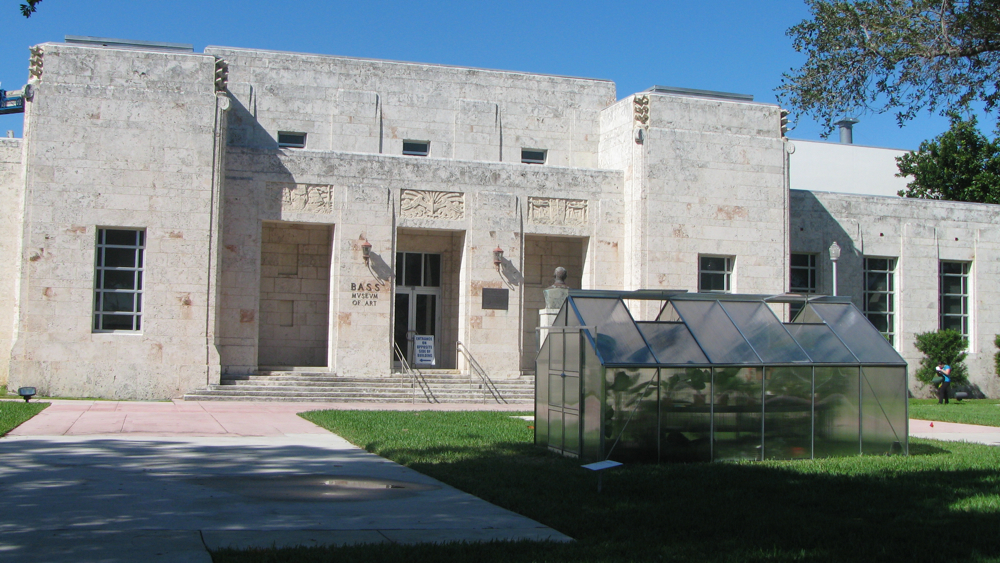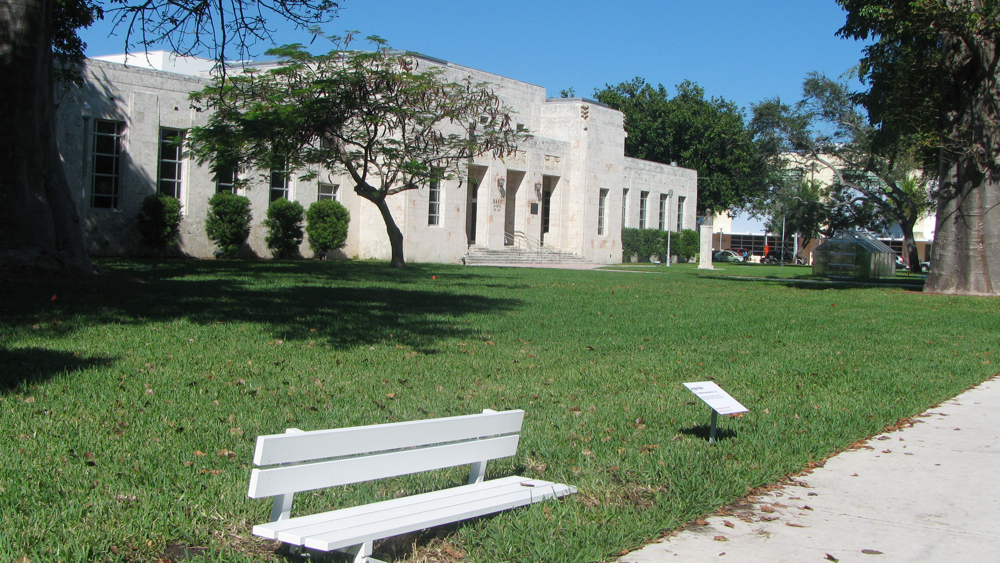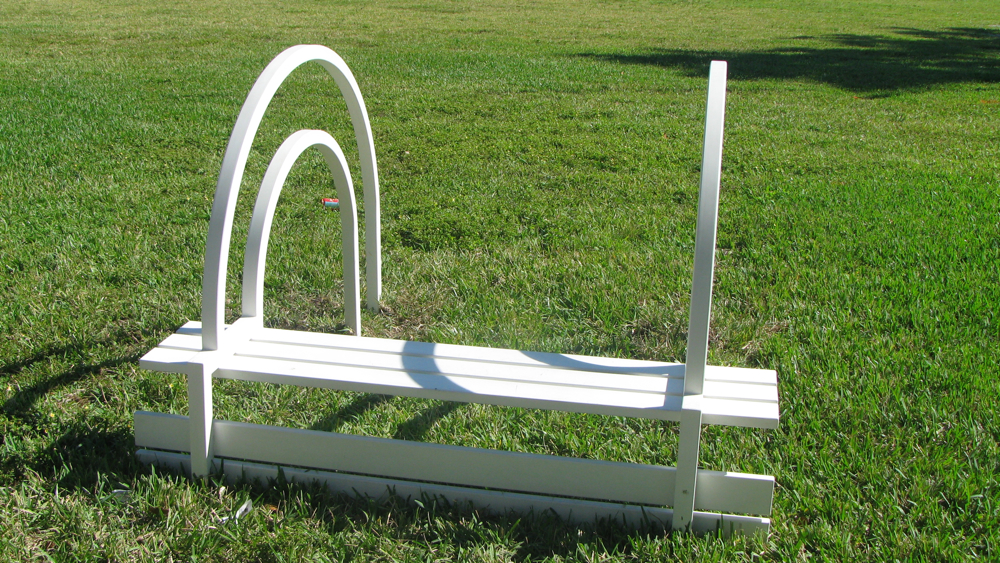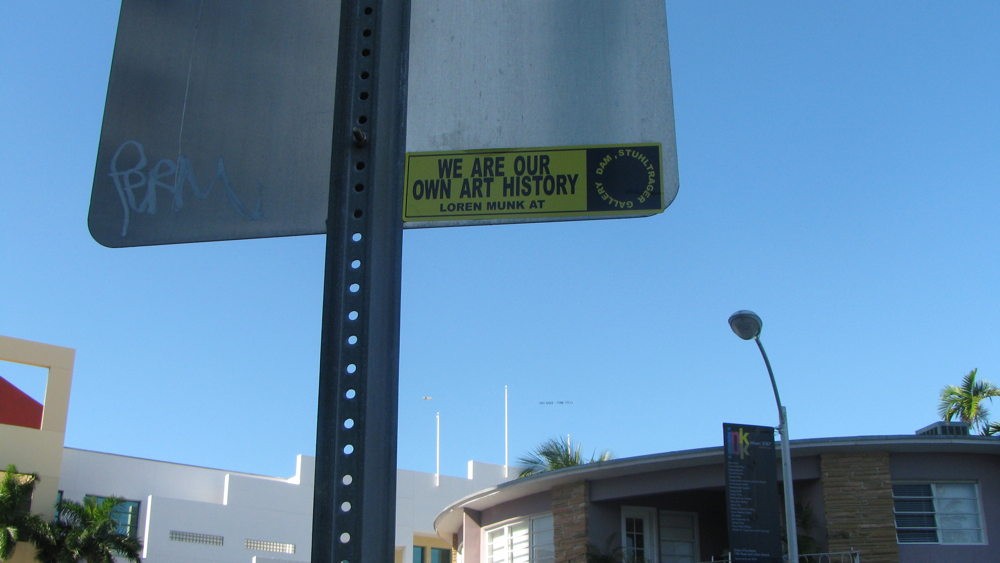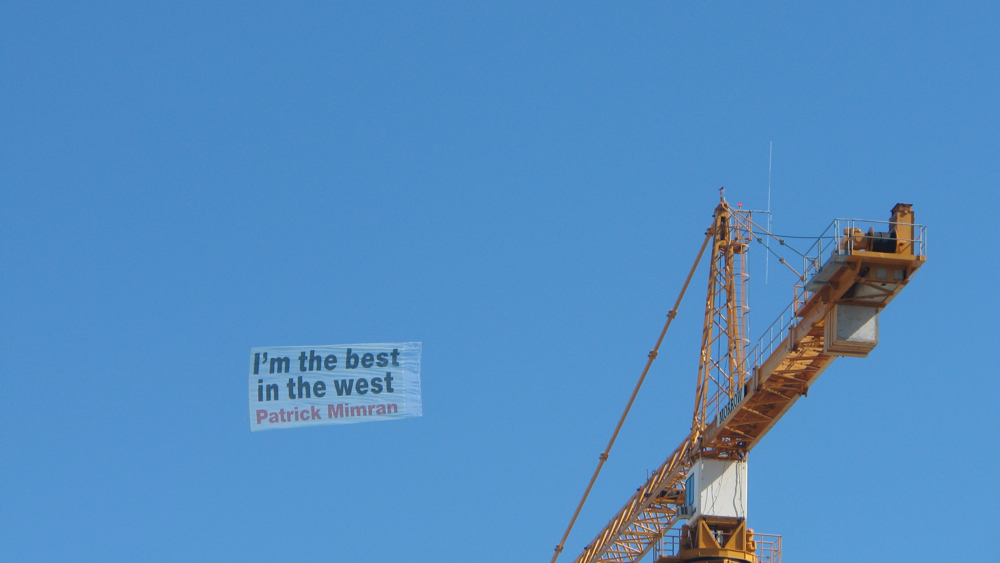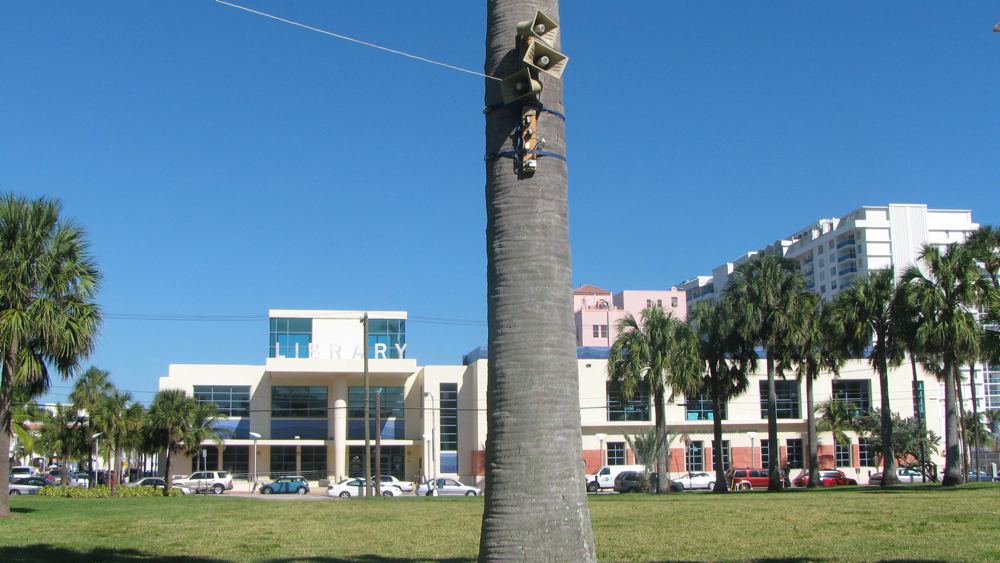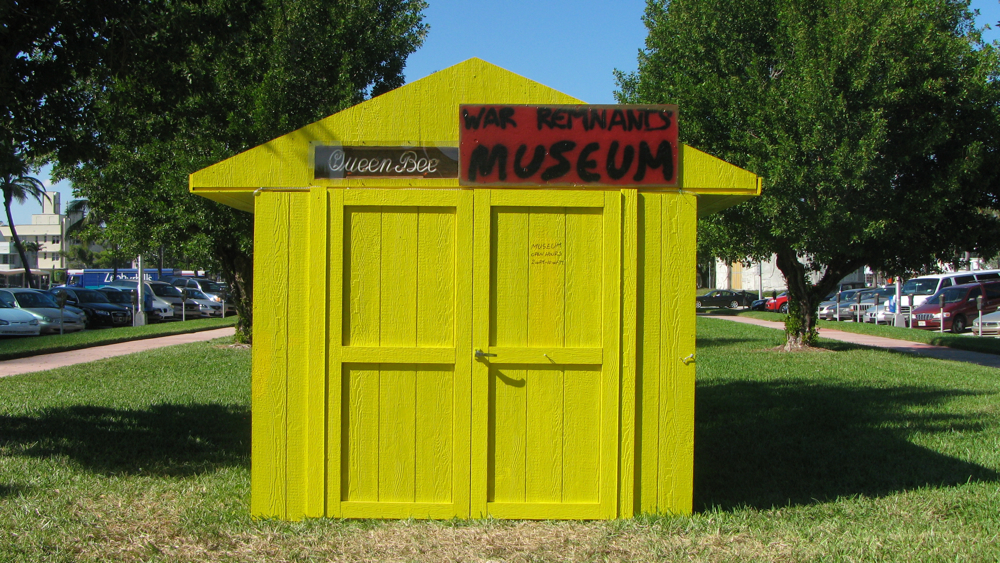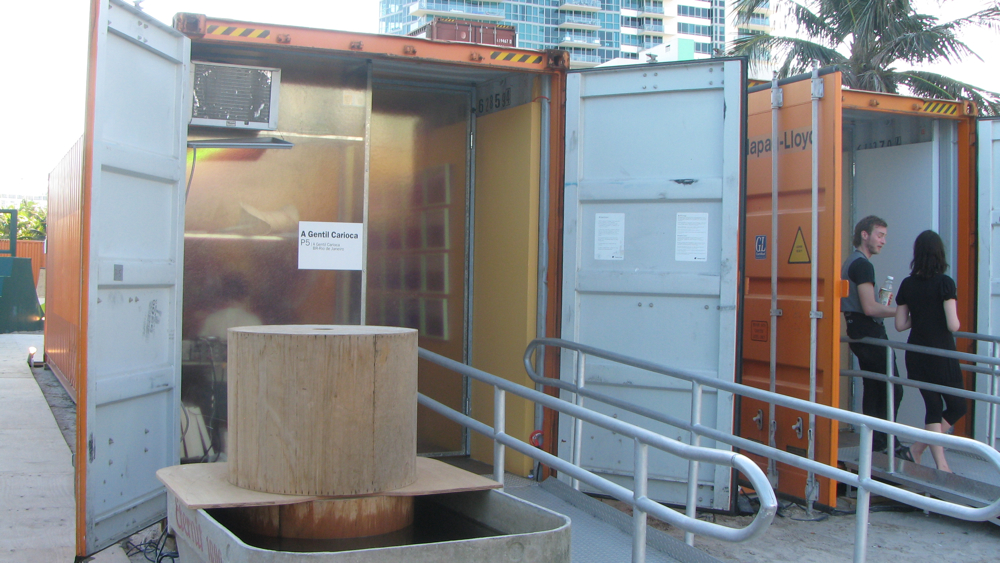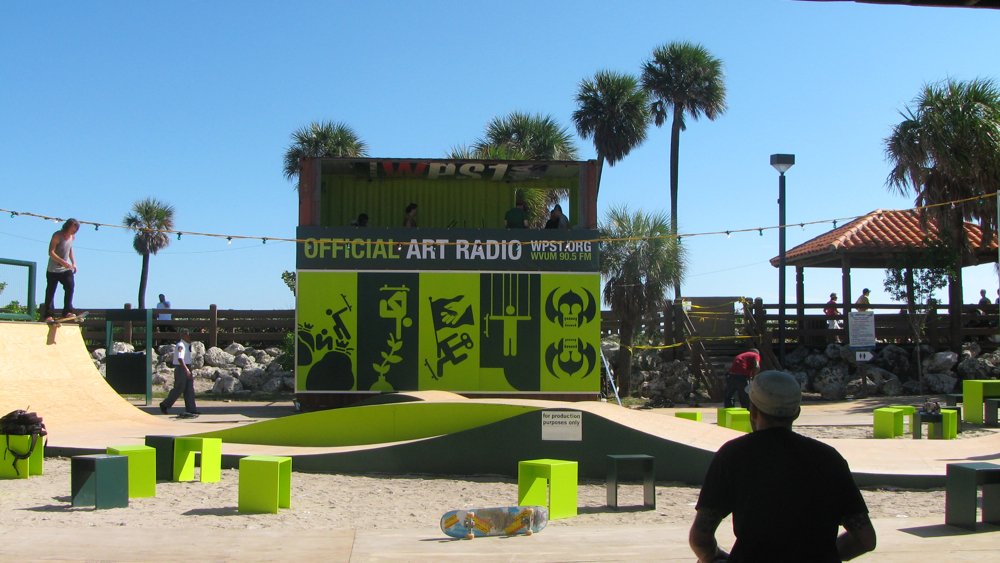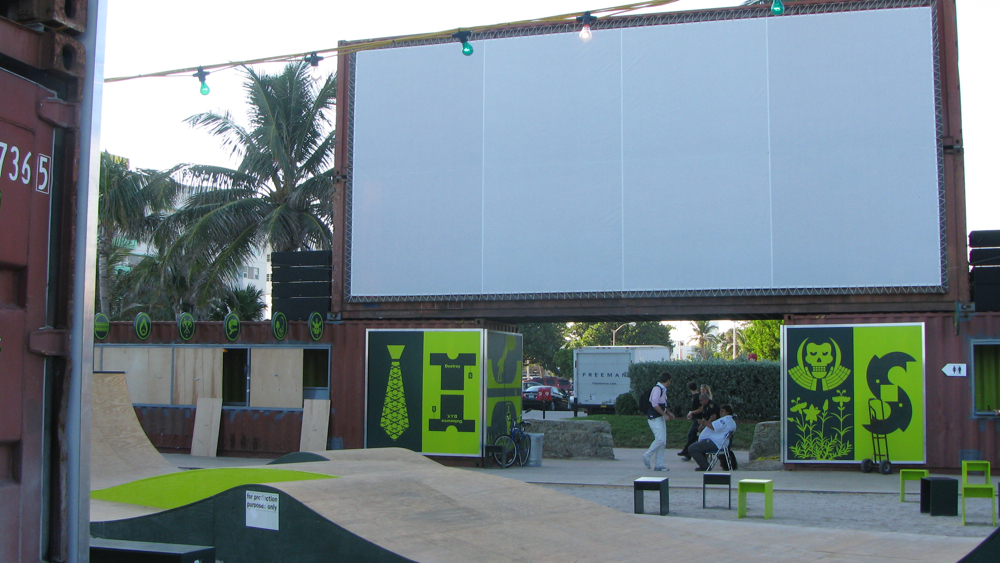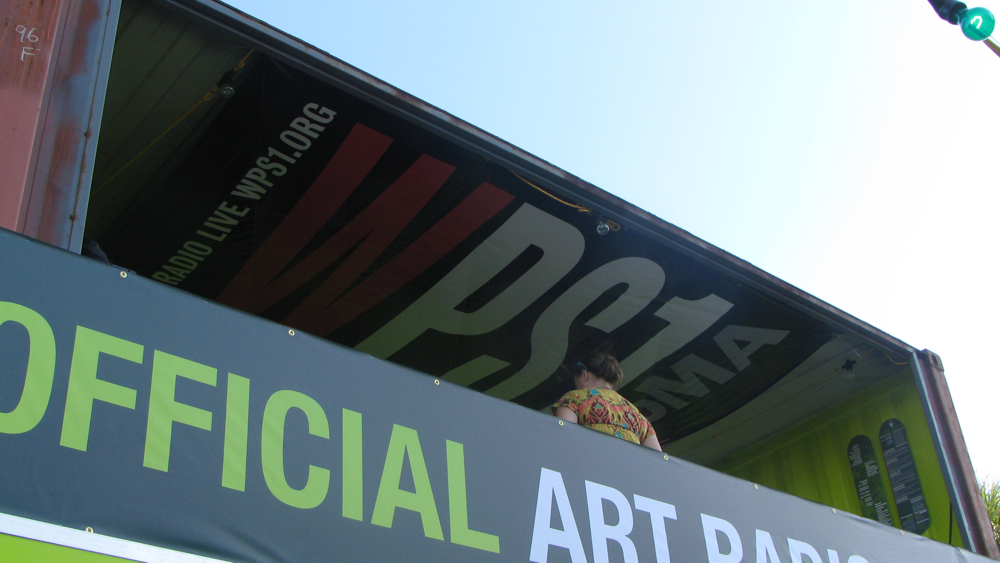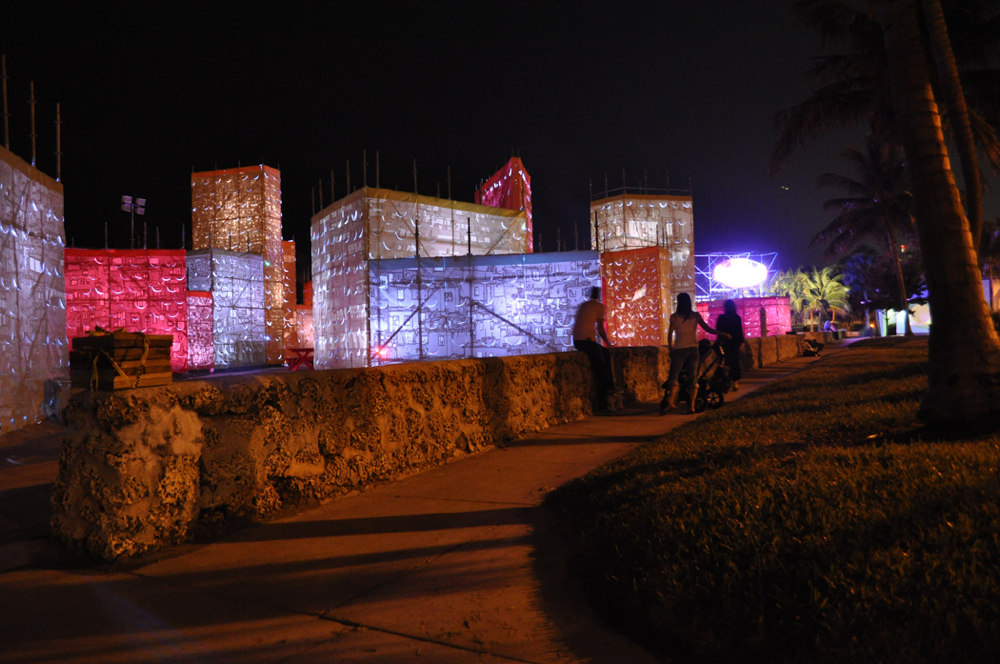 ---
This story is a bit old, but it was picked up by FishArePeopleToo and on a Sunday morning it has to, well, bring a smile to your face. Fine type at the bottom of the sign reads:
"The Sustainable Community Progress Indicators Project has been measuring in your area. For more information or to become a smile spy call 9209 6777 or go to www.portphillip.vic.gov.au "Smiles Per Hour."
The link suggests the genesis of the project:
"Are we a friendly folk here in Port Phillip? Do we smile or say 'Hi' to our neighbours and strangers as we walk down the street? Do we even make eye contact, or do we hurry down our street hoping no one will talk to us? In 2005, a survey of residents across our 7 neighbourhoods found that many people yearned for a friendlier neighbourhood, but didn't know where to start. Some admitted that they also avoided eye contact and a smile with others in their streets."–via
I'm not sure about the "spy" language or the efficacy of posting such signs compared to supporting smile-eliciting public art, such as Marcus Young and Grace MN's Don't You Feel It Too?, pictured here at the AbsoluteZER0 street festival during the 01SJ Biennial in San Jose or the latest and greatest Improv Everywhere flash mob The MP3 Experiment Seven.
Maybe, however, they're right that "keeping up with the Jones's" will spur "friendly competition," similar to what Xcel energy appears to be banking on with its "report card" system of billing.
Jan 13, 2010 (Star Tribune – McClatchy-Tribune Information Services via COMTEX) —

Xcel Energy Inc. is sending some of its customers report cards — complete with smiley faces — that lets them know how their energy use compares with their neighbors'.

This latest way to keep up with the Joneses is part of a new three-year pilot program aimed at encouraging homeowners to cut down on their energy consumption. It is targeting about 35,000 gas and electric customers, primarily in St. Paul and its suburbs.

The idea of experimenting with social pressure as a way to conserve energy is growing across the country. Utilities in several states, including California and Washington, are running similar programs. And several smaller utilities in Minnesota are already seeing results as they work to meet state mandates to cut energy use.–via Trading Markets.com
---
Jeff Crouse's Unlogo was recently featured as part of the 01SJ Biennial in a collaboration with the Berkeley Art Museum as part of their Net Art program. As Richard Rinehart writes in his essay about the project
"Corporate branding coupled with new media transforms our already cluttered visual environment into a pulsing tesseract of capital. Commercial television and video digitally blur some logos while promoting others. Music videos were introduced as short films and commercials for albums, but today's music videos are commercials within commercials (Lady Gaga's music video Telephone features nine product placements.) However, new media also offer new forms of resistance and play."–Richard Rinehart, Digital Media Director and Adjunct Curator, BAM/PFA
Crouse's Unlogo
"is a web service that eliminates logos and other corporate signage from videos. On a practical level, it takes back your personal media from the corporations and advertisers. On a technical level, it is a really cool combination of some brand new OpenCV and FFMPEG functionality. On a poetic level, it is a tool for focusing on what is important in the record of your life rather than the ubiquitous messages that advertisers want you to focus on."–Unlogo website
Definitely humorous – for a $100 contribution to Crouse's Kickstarter campaign, he will personally take your favorite movie and use "The Moustachizer" to add moustaches to everyone in the movie. – Unlogo also raises serious issues about how the increasing commercialization and privatization of contemporary society plays out in an increasingly hybrid public space, where all your vacation photos and videos posted to Facebook (or wherever) also become augmented megaphones for the brands and logos in those "memories."
Join me in supporting Jeff's Kickstarter campaign for Unlogo.
P.S. Among other sources, let's not forget Steve Mann's Eyetap precedent-
"Dr. Mann fights technology with technology, wearing computers on his body and cameras in his glasses so he can "shoot back" by recording everything he sees. The billboards and advertisements posted on every public surface are a form of "attention theft," he says, so he has invented technology that replaces these messages with whatever he would like to see. When he is wearing his "eyetap" glasses, which project an image onto the retina of his eye, a condom ad in a bathroom becomes a picture of a waterfall."–New York Times
---
I am thrilled to be in dialog with artist Stephen Vitiello about his exhibition Stephen Vitiello: Tall Grasses, along with Christopher Cox, exhibition curator and Executive Director of the Salina Art Center on Friday, October 29. I hope you can make it, if you are in the area.
"Composer, electronic musician, and sound artist Stephen Vitiello is well-known for his experimental approaches to the phenomenological aspects of sound. His field recordings of ubiquitous atmospheric noises are often mixed with electronics to create palpable soundscapes. The play list for Stephen Vitiello: Tall Grasses provides a layered perspective into Vitiello's explorations of sound, including a room-size installation looping works from 2004 to 2010; a video collaboration with Brazilian filmmaker Eder Santos; and a new sound piece commissioned by the Salina Art Center expressly for this exhibition that echoes the natural life of Kansas's remaining tallgrass prairies."–Salina Art Center
Stephen recently curated a series of midnight concerts at Trinity Cathedral in San Jose for the 01SJ Biennial, and Northern Lights.mn also commissioned him to do a project on the aurora borealis, although nothing sparked, so to speak, on that trip.
The previous day, Thursday, I will also be speaking with R. Luke DuBois about his exhibtion Hindsight Is Always 20/20 at the Ulrich Museum of Art in Wichita.
---