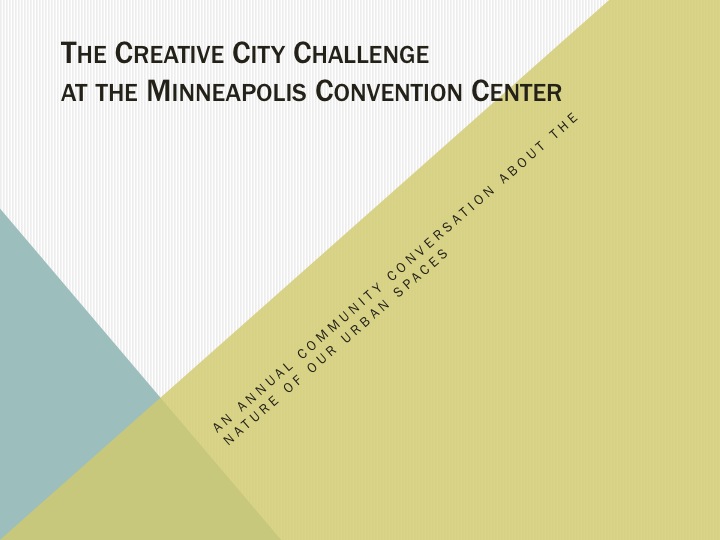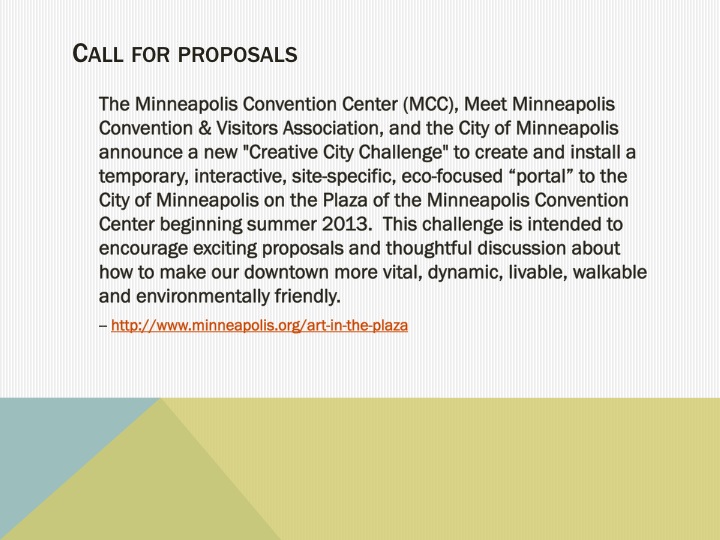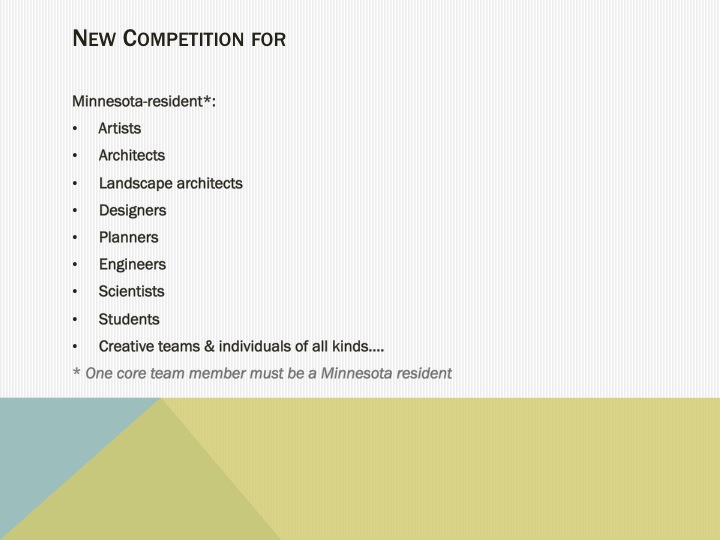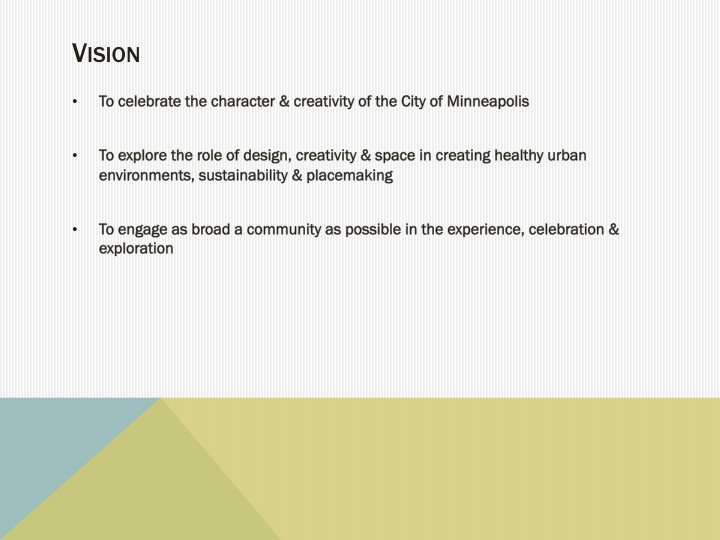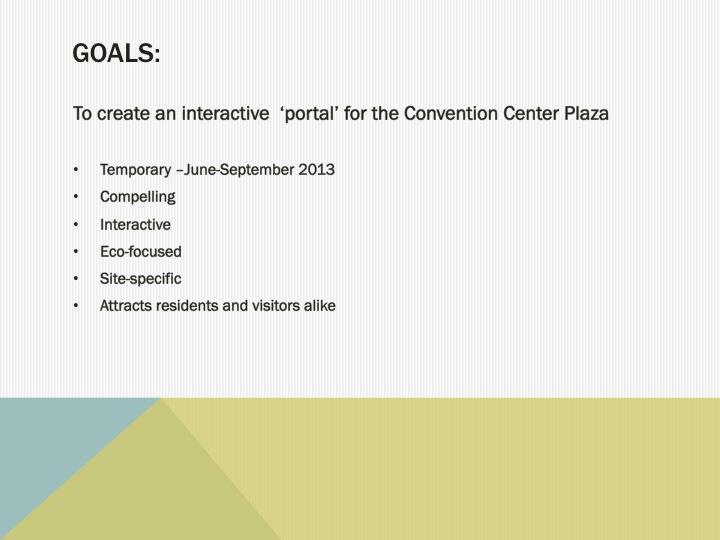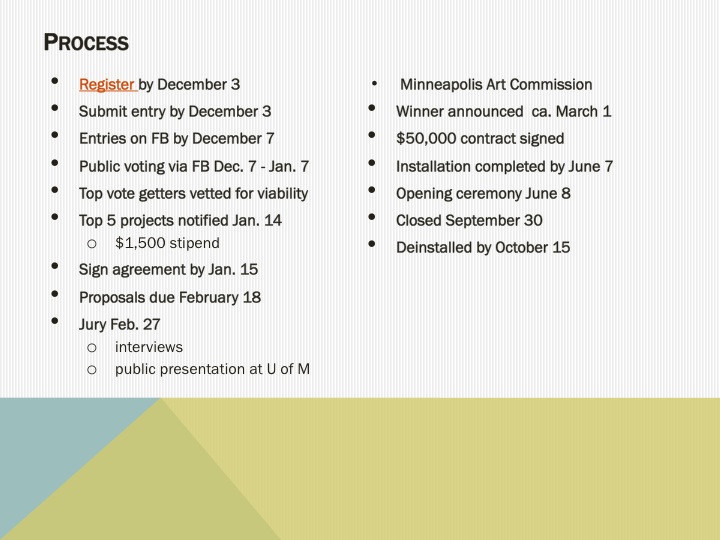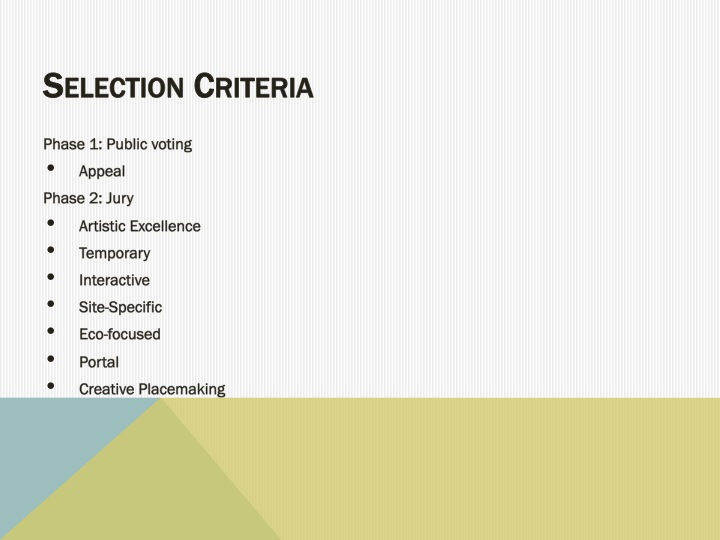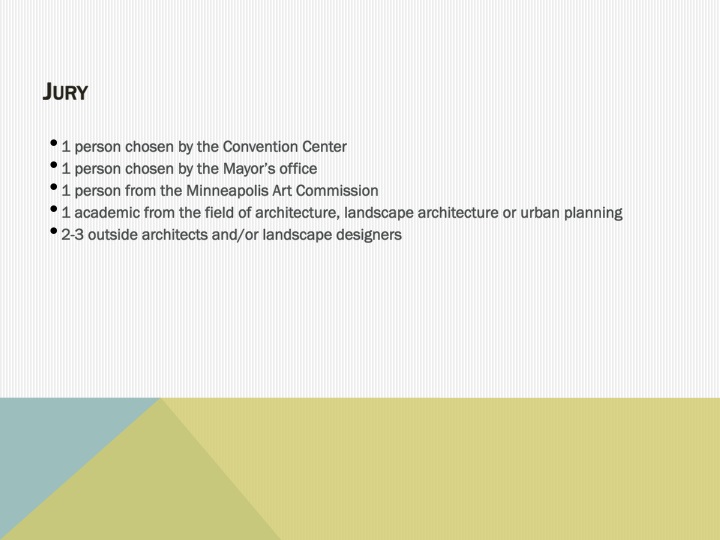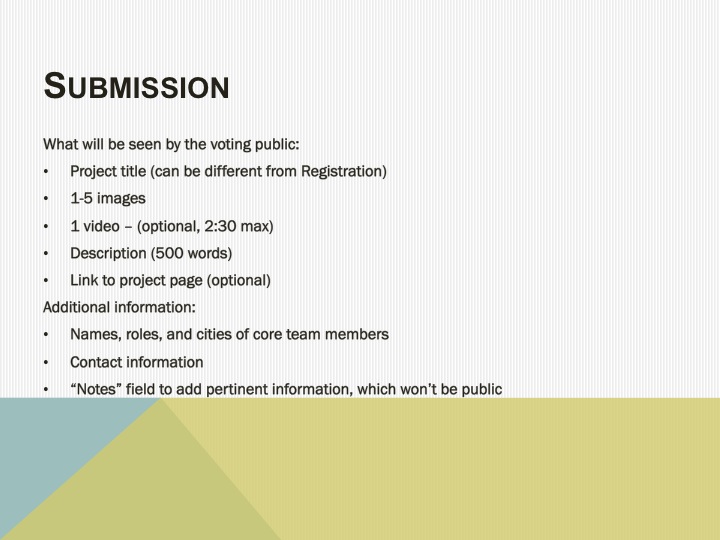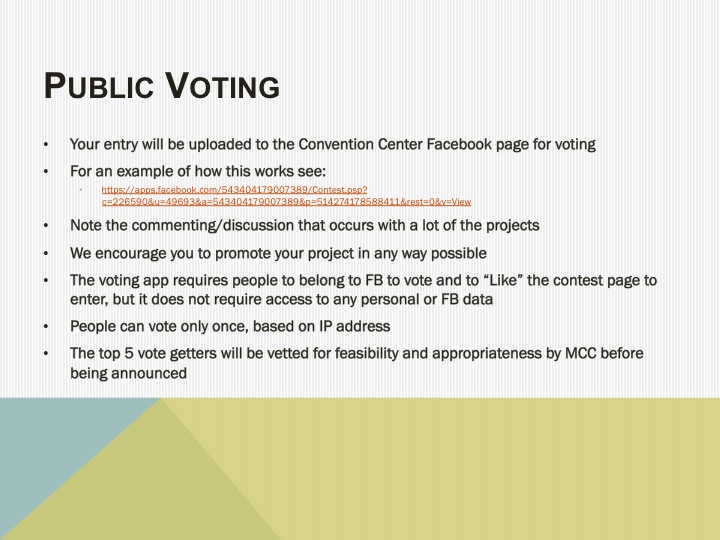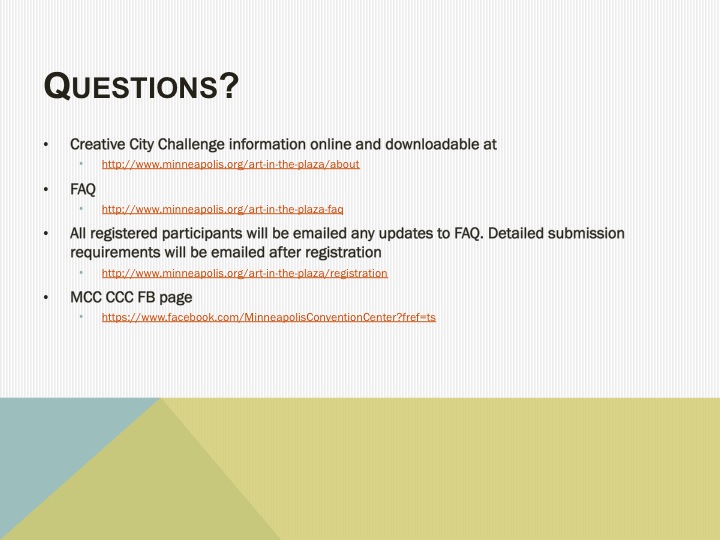 The Minneapolis Convention Center (MCC), Meet Minneapolis Convention & Visitors Association, and the City of Minneapolis announce a new, $50,000 "Creative City Challenge" to create and install a temporary, interactive, site-specific, eco-focused "portal" to the City of Minneapolis on the Plaza of the Minneapolis Convention Center beginning summer 2013.  This challenge is intended to encourage exciting proposals and thoughtful discussion about how to make our downtown more vital, dynamic, livable, walkable and environmentally friendly. Moe information.
---

The 2009 Everyday Poems for City Sidewalk poetry contest is now open! Contest guidelines here. According to the Strib online:
"Following the success of last year's inaugural 'Everyday Poems for City Sidewalks' project, the city and Public Art St. Paul once again are seeking poetry submissions from residents.

"People turned in more than 2,000 poems last year, and 20 winners were chosen. Their verses are sprinkled throughout the city's nearly 1,000 miles of sidewalks.

"'Our sidewalk poetry effort brings art to the outdoors where it can surprise, inspire, and make us laugh, smile, and think,' said Mayor Chris Coleman."
Everyday Poems for City Sidewalk is a project initiated by Marcus Young and friends, Saint Paul Public Works, and Public Art Saint Paul with Contributions from thirty-four Saint Paul Poets. Young is the City of Saint Paul Artist-in-Residence or "city artist." Read his introduction to the project and the poems selected last year here.
---