Amanda McDonald Crowley and Steve Dietz in conversation with Shane Mecklenberger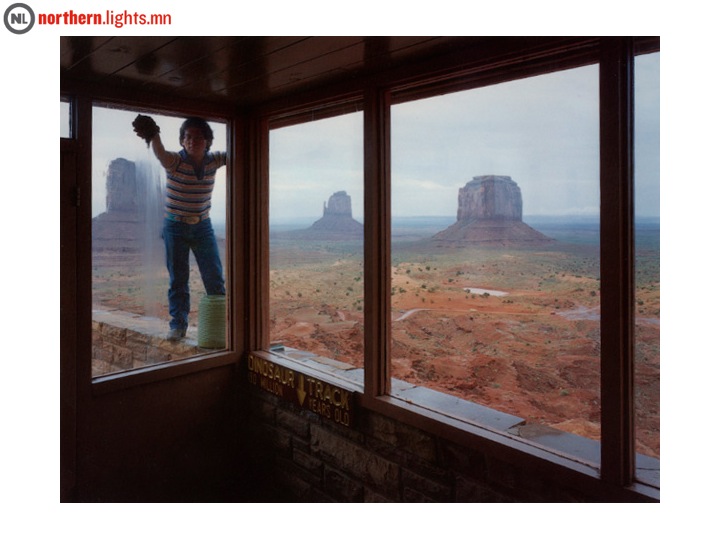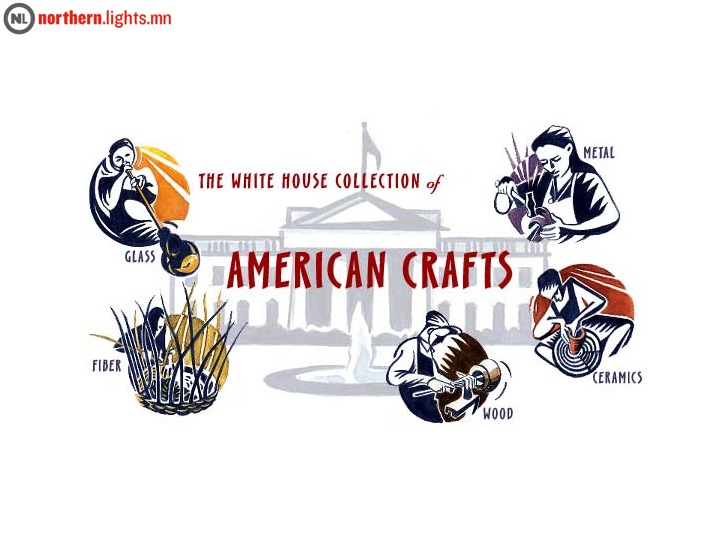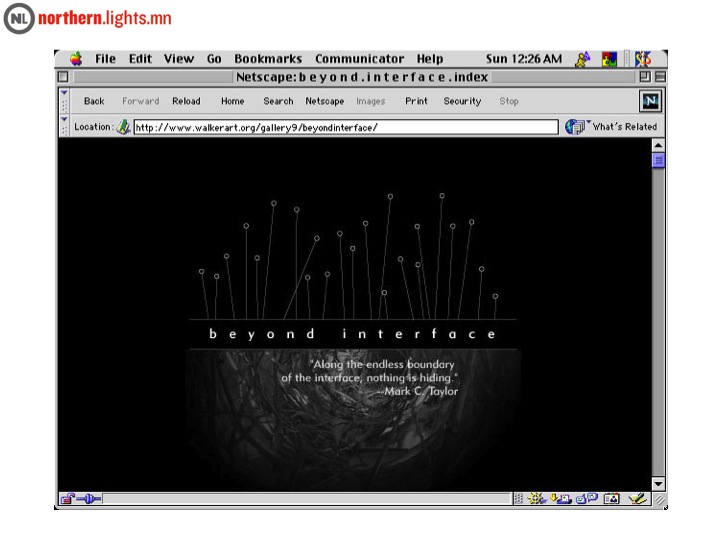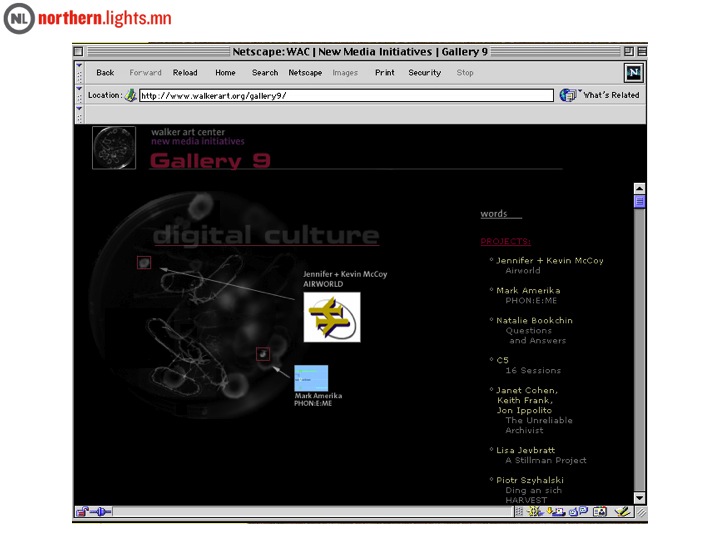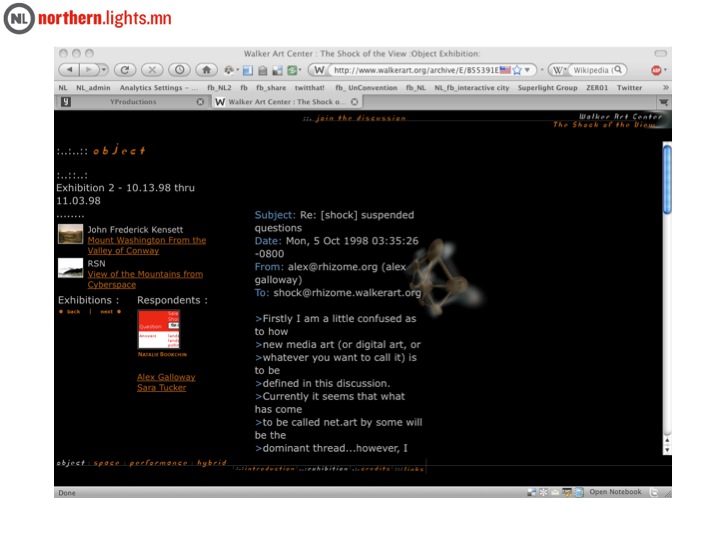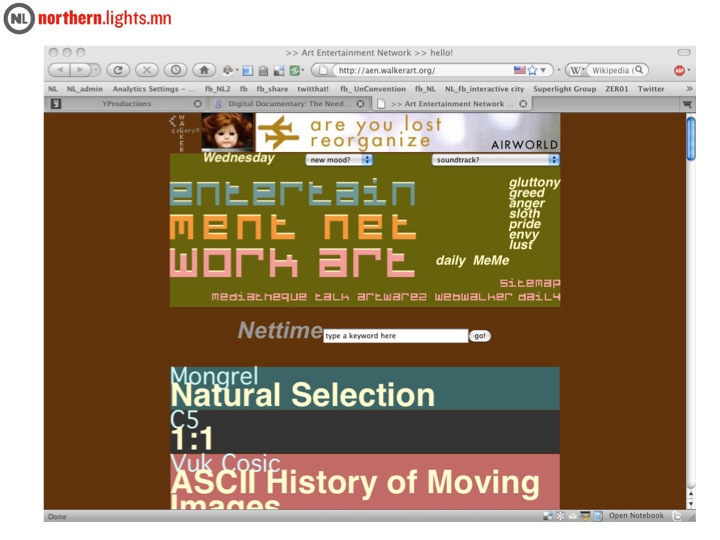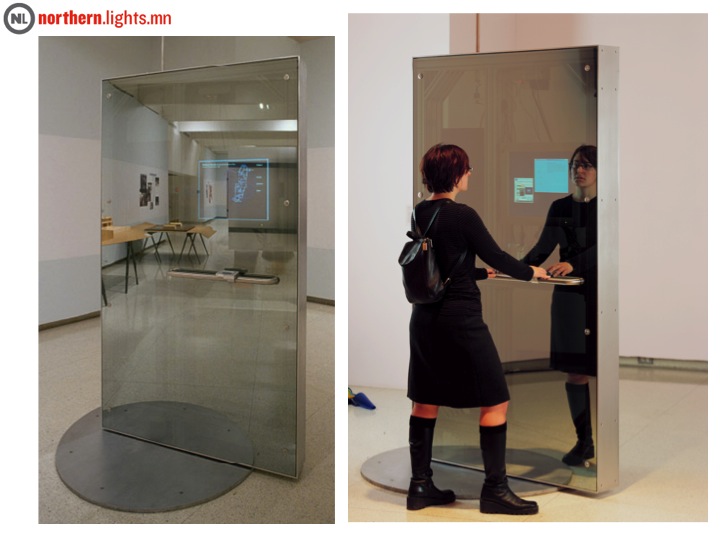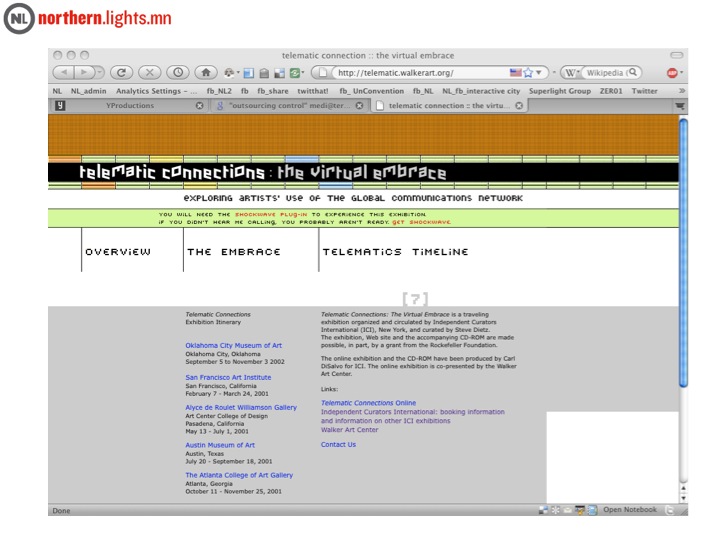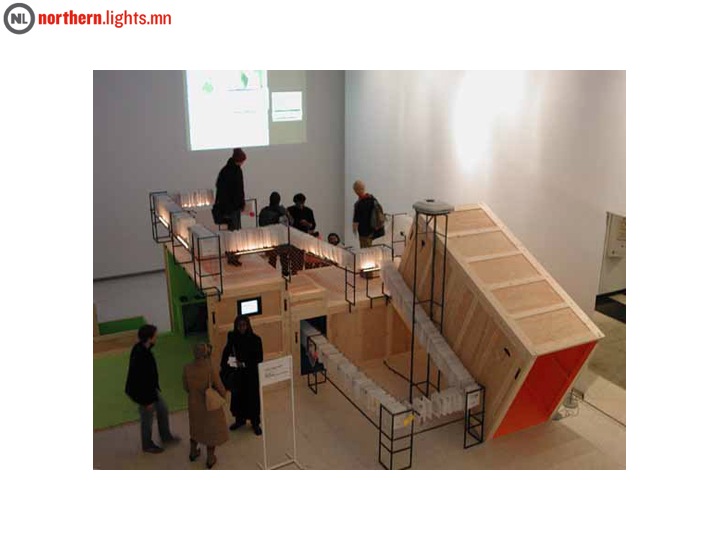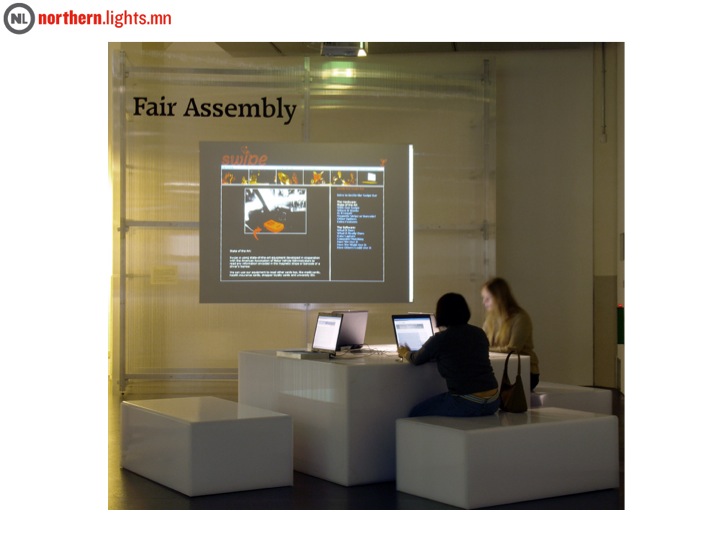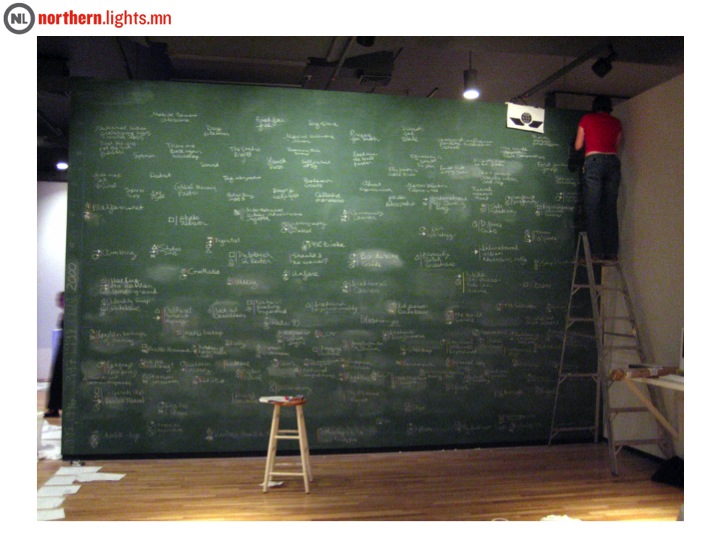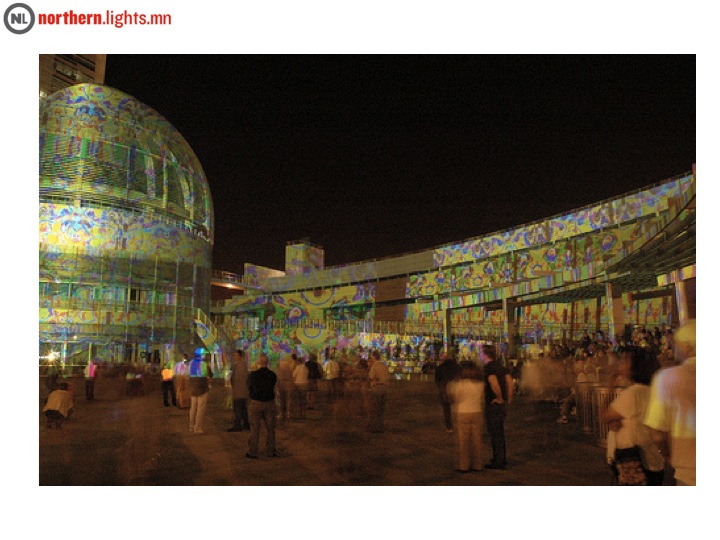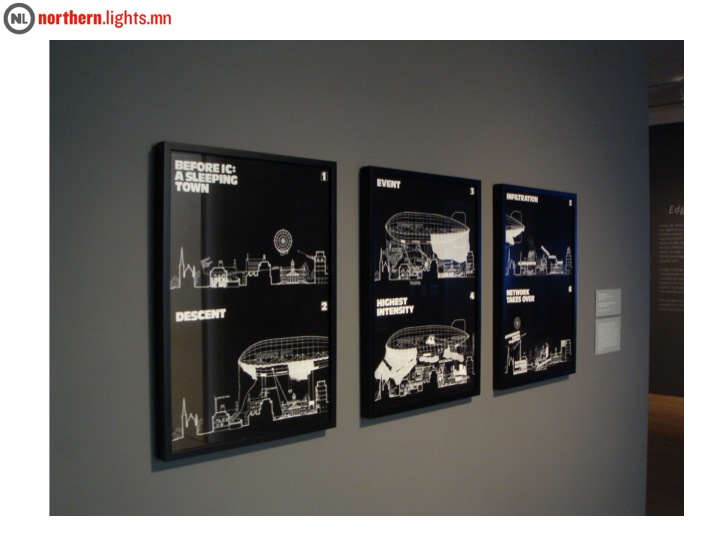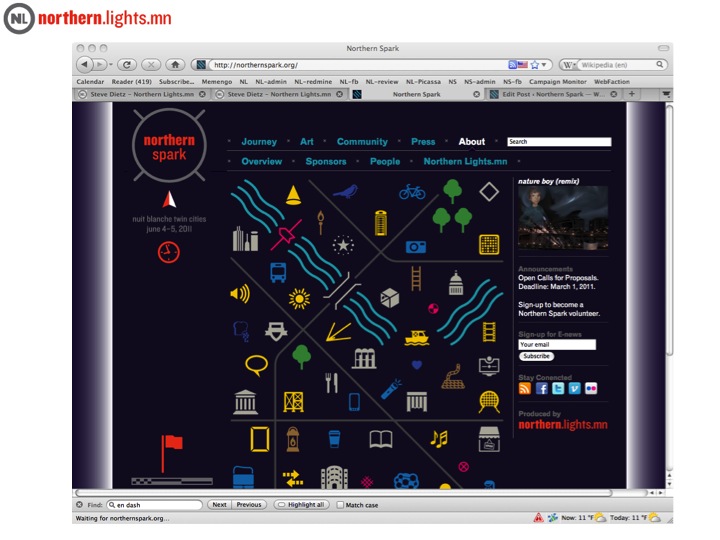 ---
Log in to www.ustream.tv/channel/iarta to watch the entire event live. Mr. Dietz and Ms. Crowley will also present an additional lecture on Friday at UNT in the College of Visual Art & Design, RM 226 from 10:00am – noon. We look forward to seeing you at our next scheduled ART-TEC Event : Dancing with Wires – Feb. 17, Thurs. 8PM see http://iarta.unt.edu/art-tec.html for details.
---
Colleagues and friends Sarah Cook and Beryl Graham have just published Rethinking Curating: Art After New Media. I had the privilege of writing the Foreword for the book, and this is, in part, how I discuss their thesis.
"Graham and Cook strategically define so-called new media as a set of behaviors, not as a medium. Once you go down this road, it becomes readily apparent that a similar strategy is equally useful for much of contemporary art. At one time, the new media of photography both changed the aesthetic understanding of painting and participated in the creation of a cultural understanding of (fixed) time and representation. At another time, the new media of video changed the aesthetic understanding of film while participating with television in the creation of a cultural understanding of (real) time and distance. The art most recently known as "new media" changes our understanding of the behaviors of contemporary art precisely because of its participation in the creation of a cultural understanding of computational interactivity and networked participation. In other words, art is different after new media because of new media–not because new media is "next," but because its behaviors are the behaviors of our technological times."
It is perhaps wishful thinking that this book will end the eternal recurrence of the same set of questions about what is new media, but it is a huge step forward.
"In Rethinking Curating, the sheer depth and breadth of intelligent reflection among a dedicated, global group of loosely aligned peers belie every summative, simplistic question or statement one has heard or made. "How much does it cost?" "What's new about it?" "Why is it art?" "What's next?" "It's about process." "It's computational." "It crosses boundaries." "It's new." These questions and statements are not "bad," but in this book Beryl and Sarah give them the context they deserve–the context necessary to move on to the real-world questions and issues of working with dynamic and emerging contemporary art."
Buy it. Read it. Enjoy it. Ask some new and different questions.
---
In a related vein, see also my essays Art After New Media and  "Just Art": Contemporary Art After the Art Formerly Known As New Media and the exhibition Sarah and I co-curated, The Art Formerly Known As New Media.
---
I can't help but wonder when we will be able to stop writing about the art formerly known as new media primarily in terms of its technology – or how much it costs. Nevertheless, Christopher Baker, a recent Art(ists) On the Verge grantee received his due in a nice round up in City Pages: "Twin cities arts buzz: Meet the creatives and their productions."
"Nobody loves contemporary networked life more than Christopher Baker. 'I would absolutely love it if the internet could be truly "free,"' the Minneapolis-based new-media artist emails from Hungary. 'Free of censorship, free of bandwidth restrictions, free of cost, accessible to all, environmentally free, free of the political influence and the weight of capitalism. At the same time, I think it's extremely important the people realize that it isn't.'
"Baker isn't just talking out of his beret. This year alone, his web-intensive installations and public works have appeared everywhere from the Weisman to art-tech crucible Kitchen Budapest, where the artist finishes a yearlong residency next month—leaving him just enough time to prepare for the November 20 opening of his first Franklin Art Works solo exhibition. With eight shows in locales ranging from Barnsley, U.K., to Fargo, North Dakota, scheduled for the next six months, the poor devil might perish of exhaustion if not for automation."
via City Pages
Chris's work is important – and often mesmerizing – for what it says about the human condition, not because he is a "tech artist," regardless of how facile.
---