Forecast Public Art is excited to announce its newest public art project on University Ave, Echoing Voices, a billboard installation by artist, Kao Lee Thao. With support from the Jerome Foundation, Forecast Public Art selected Thao from a pool of local applicants to create a design for a billboard at the intersection of University Avenue and Cleveland in St. Paul. Thao chose to use the public visibility of the project to create a visual dialog about a topic close to her life, the Hmong Secret War.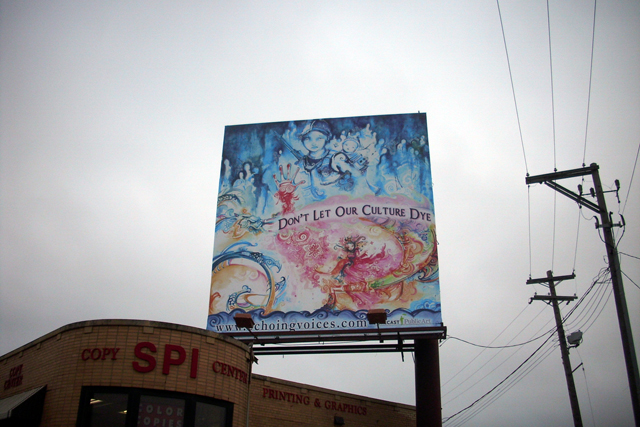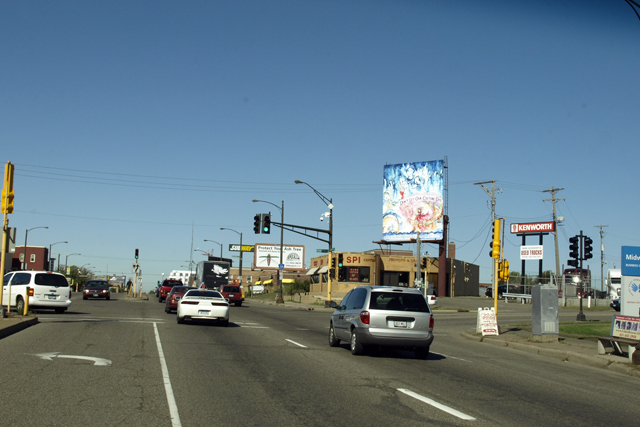 "I was one of the first Hmong children born in America, each year my birth is a constant reminder of those who were left behind and continue to fight for my freedom. My aspiration was to create a painted billboard that speaks out about the injustices of the remaining Hmong soldiers called Freedom Fighters from the "Secret War" during the Vietnam War.
Inspired by Hmong textiles and vibrant colors of my culture I divided the billboard representing the two worlds I live in. My spirit is still trapped in the Jungles of Laos and my soul is in America living out my dreams. I want to inspire young minds to pursue their passion, but remind us not to forget how we won our freedom to America. I hope someday we can end the "Secret War" and bring peace to those remaining in Laos still fighting…" – Kao Lee Thao,
The Echoing Voices and a companion website (www.echoingvoices.com) will be installed on Monday September 21, 2009 and will remain on view through November at the intersection of University Avenue and Cleveland in St. Paul, MN.
---