Updates
via Inhabitat
via Inhabitat
"The Hudson River Park Trust announced a winning plan for Pier 57, the brooding hulk at West 15th Street: a rooftop park crowning a small city of local artisans working out of shipping containers, the vision of developer YoungWoo & Associates with New York architects LOT-EK."
A student housing complex design by Olgga, each container is a room for one student, complete with a study area, bathroom, and living room.
via Inhabitat. More student housing via Flavorwire.
"We think outside the square but inside the box. Creators of the amazing SMALLisSMART HOUSE. Experience the difference!"
Architects Fulton + Salomon
via Inhabitat
"As COP15 delegations continue in Copenhagen, Danish architects MAPT have erected a striking pavilion composed of a set of old shipping containers stacked up like building blocks. The recycled pavilion will host an interactive exhibit focusing on urban sustainability, and the interior of the structure is constructed entirely of materials salvaged from the wood and wind turbine industries." – via Inhabitat
"Is there anything shipping containers can't do? Here they are arranged on a barge in St. Jørgens Lake in Copenhagen to visually represent one metric ton of carbon dioxide stored at standard atmospheric pressure. An average person in an industrialized country puts that amount out monthly." via Curbed LA
See also CO2 Cube
Original Post 09.23.09
via Fun Cool Pix; also Treehugger
via Webecoist
via New York Architecture Images
"Pulsing with a dramatic lighting that signals S-O-S in morse code, this towering installation stands thirty-five feet high. Constructed out of shipping containers it addresses the trauma of migration, displacement and change. Influenced by Moshe Safdie's utopic Habitat housing scheme produced for the 1967 Montreal Exposition and designed to include all people regardless of class, race or gender, this monumental structure reflects on the failure of this ideology and the susceptibility of these social projects to capitalist forces. Future (· · · – – – · · ·) Perfect has a local relevance, reflecting on the politics of gentrification and the displacements inherent to the project of urban renewal."
via Storybox
via Arch Daily
Architects Ada Tolla and Giuseppe Lignano (Lot-ek) talk about their work transforming shipping containers into livable homes at the Postopolis event in NYC.
via Global Emotional Architecture
via AfriGadget
via RIAI
Other Links
Zack Smith, Shipping Container Architecture
Shipping container architecture – Wikipedia
Shipping container architecture – original
The Container Project: Explorations in Mobility at UC Santa Barbara
The Dynamic Shipping Container
The Shipping Container as Building Block (NYT)
More
Via WebUrbanist
via Inhabitat
"The Manifesto House by Infiniski utilizes pre-made materials like shipping containers and wooden pallets to create a totally rad modern house. Infiniski's mission is to build homes cheaply and quickly using sustainable materials while incorporating renewable energy systems."
via Inhabitat
One twelfth-scale miniatures by Paris Renfroe of shipping container habitations.
Sean Godell's Future Shack
via ISBU News
via WebUrbanish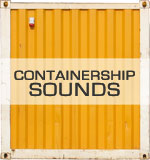 Containerwelt (an Deck) / container world (on deck) (audio)
Working It: 30 Cargo Container Offices, Stores and Businesses via WebUrbanist