Robert Smithson's Spiral Jetty has an almost mythic status. Perhaps less so, now that is has been routinely visible for some years. According to Wikipedia
"At the time of its construction, the water level of the lake was unusually low because of a drought. Within a few years, the water level returned to normal and submerged the jetty for the next three decades. Due to a drought, the jetty re-emerged in 2004 and was completely exposed for almost a year. The lake level rose again during the spring of 2005 due to a near record-setting snowpack in the mountains and partially submerged the Jetty again. Lake levels receeded and, as of spring 2010, the Jetty is again walkable and visible."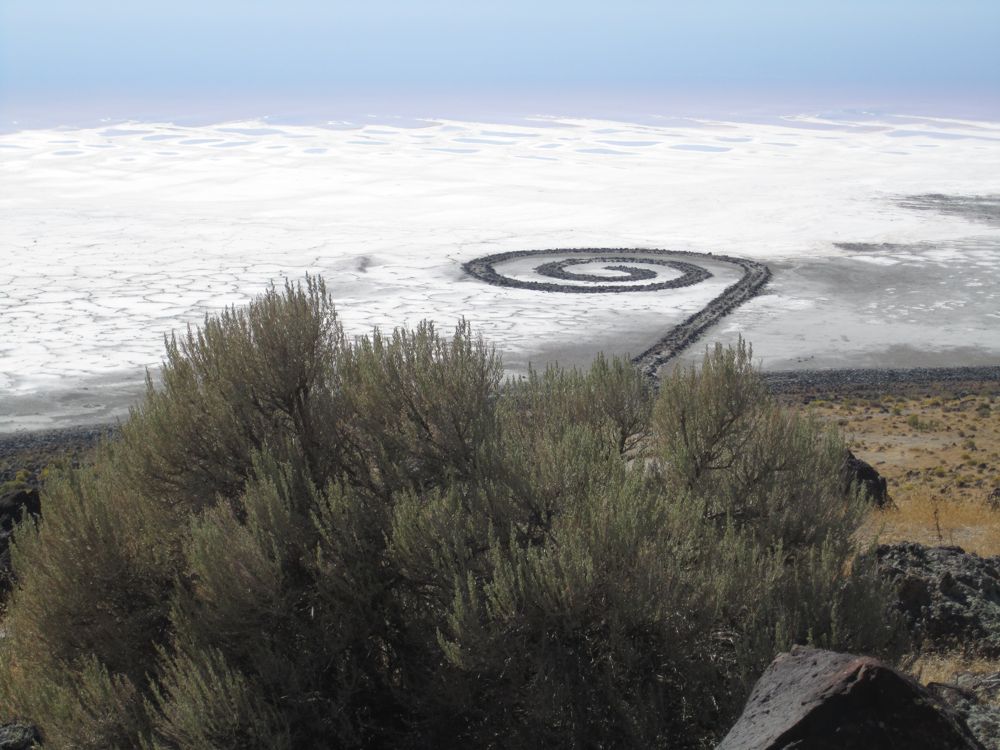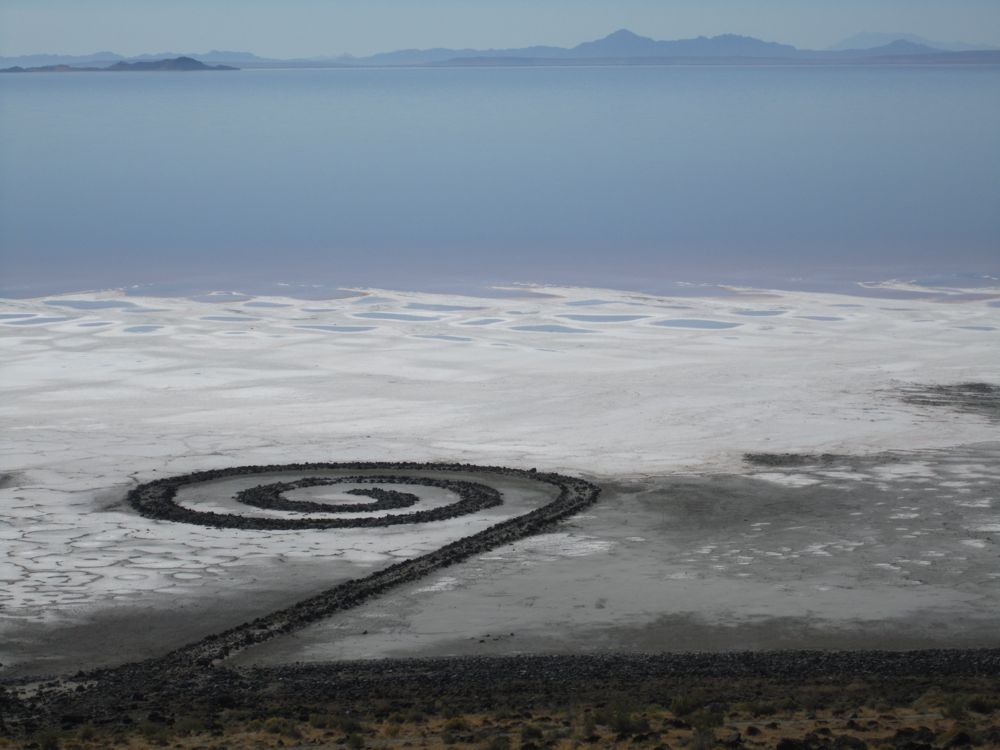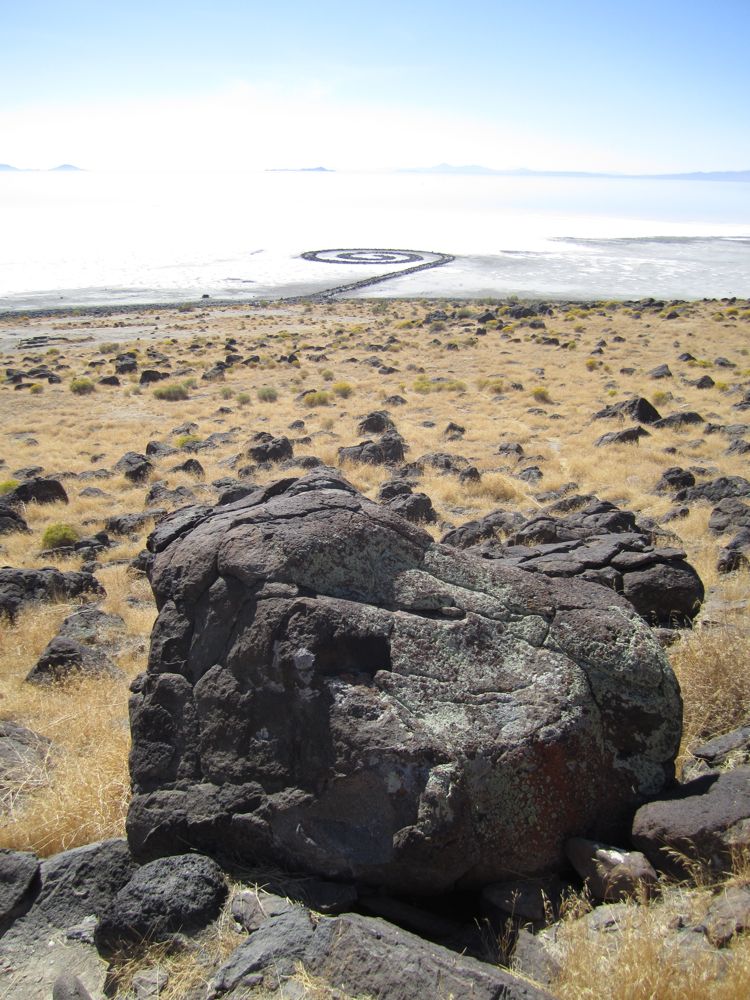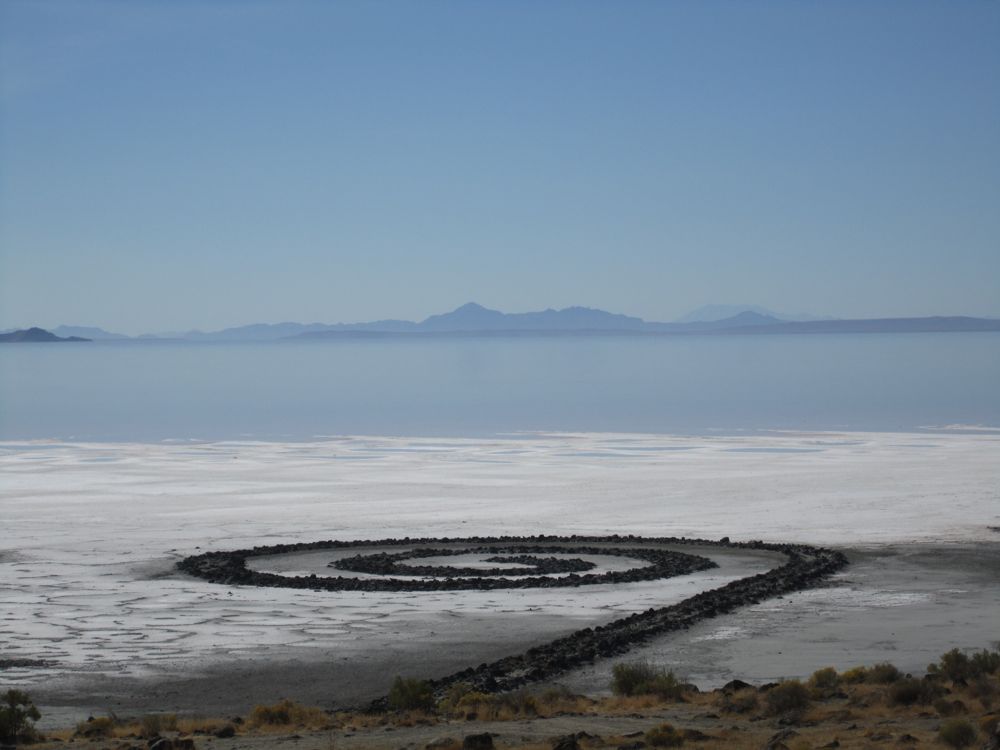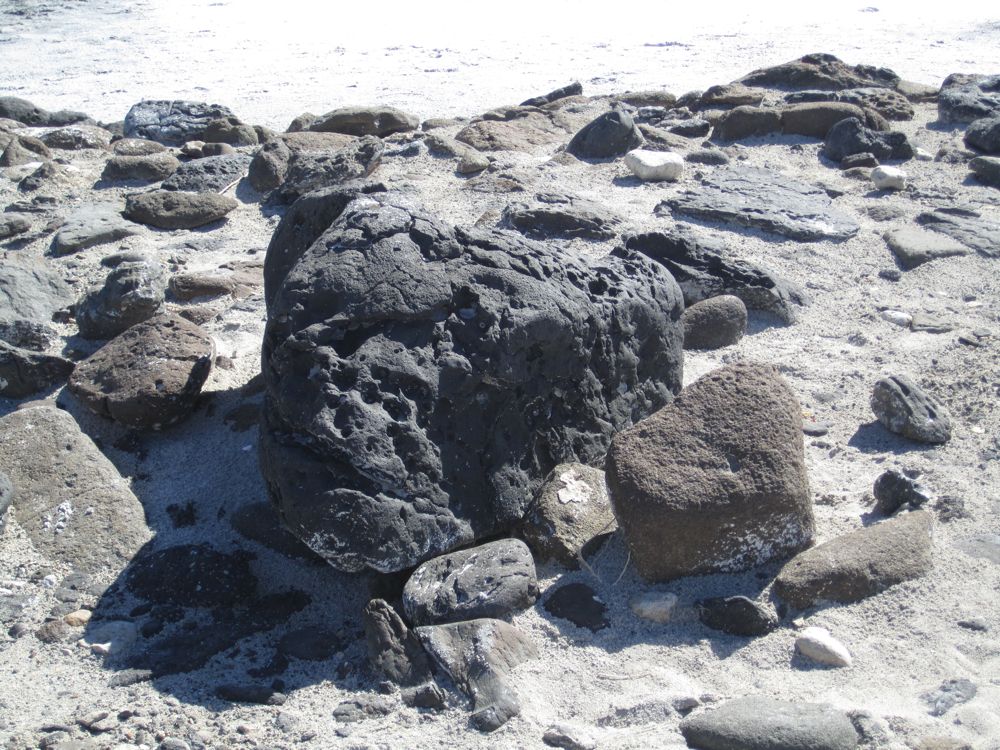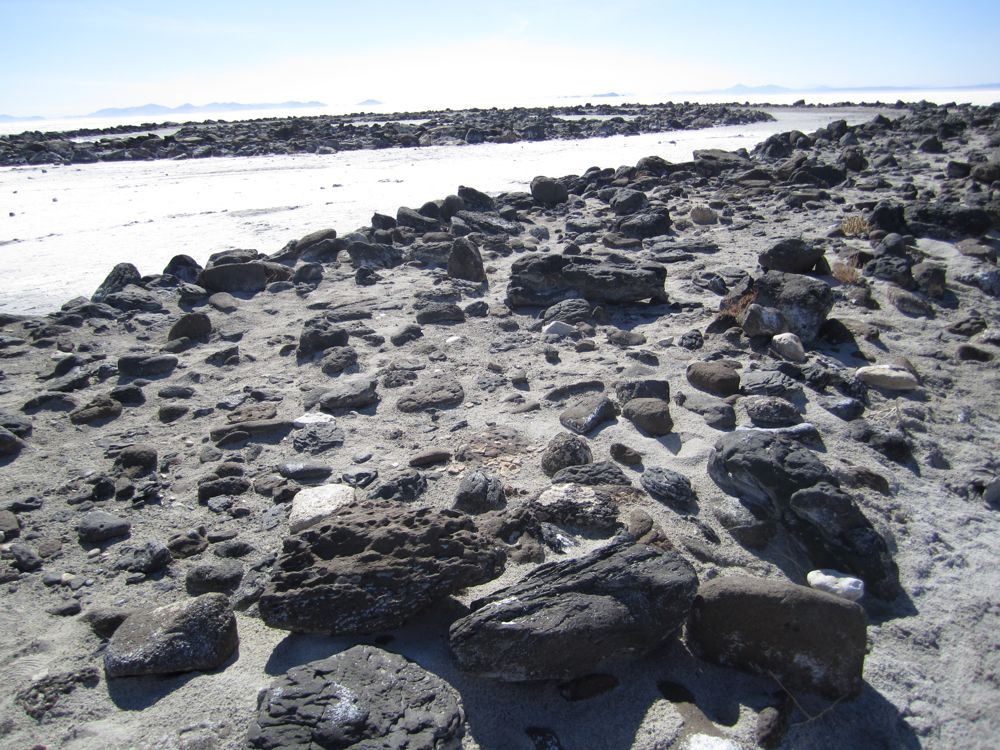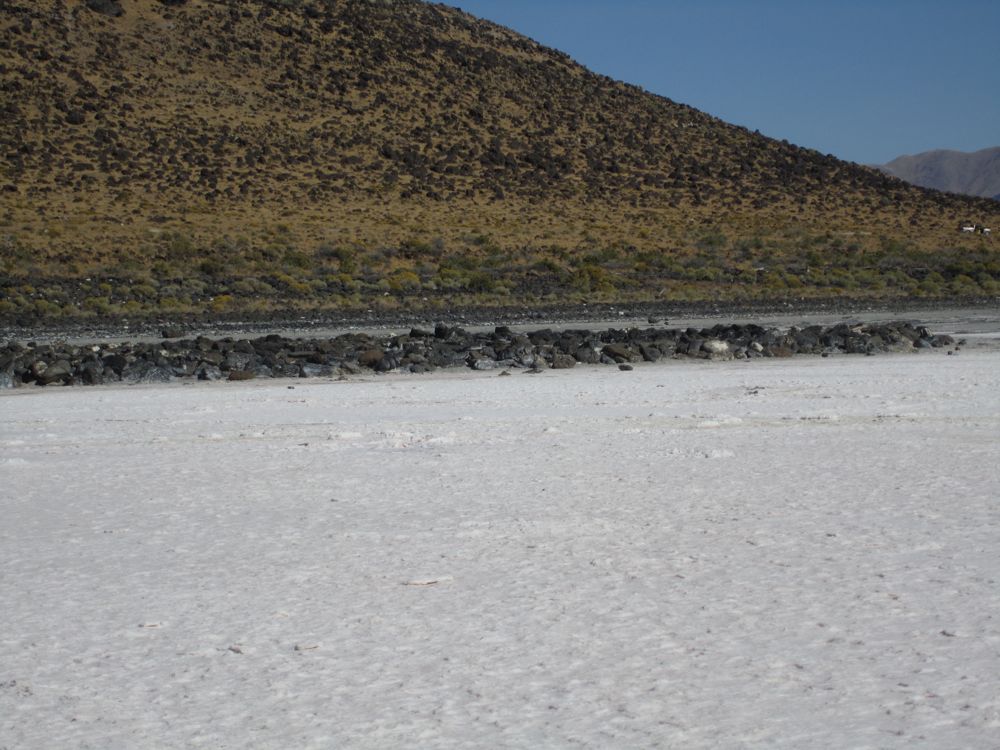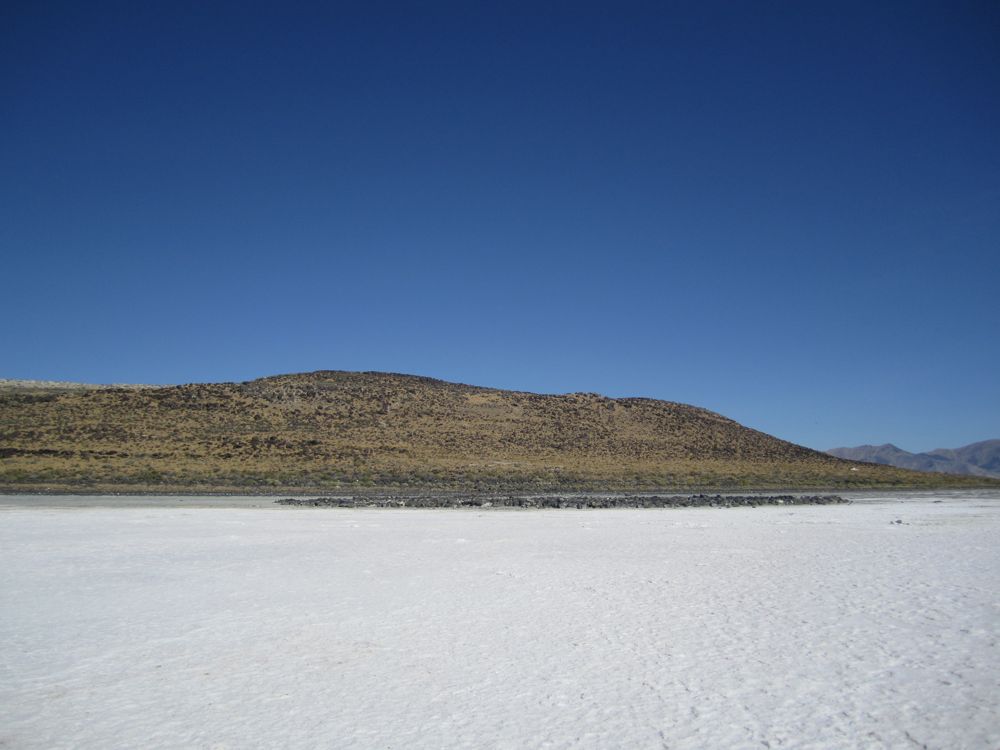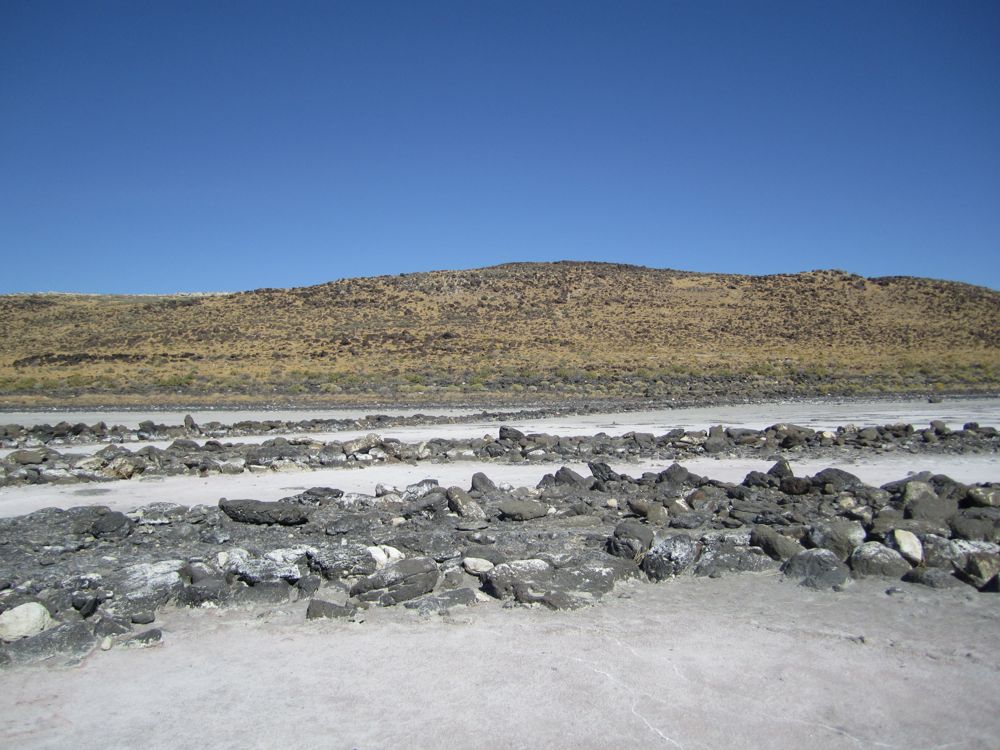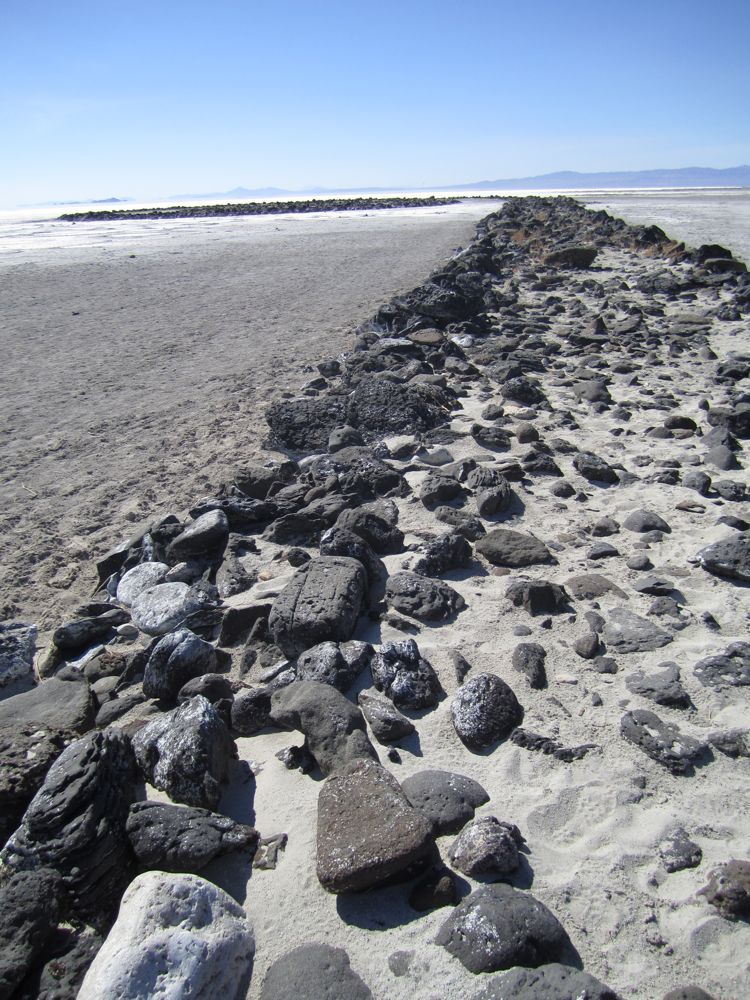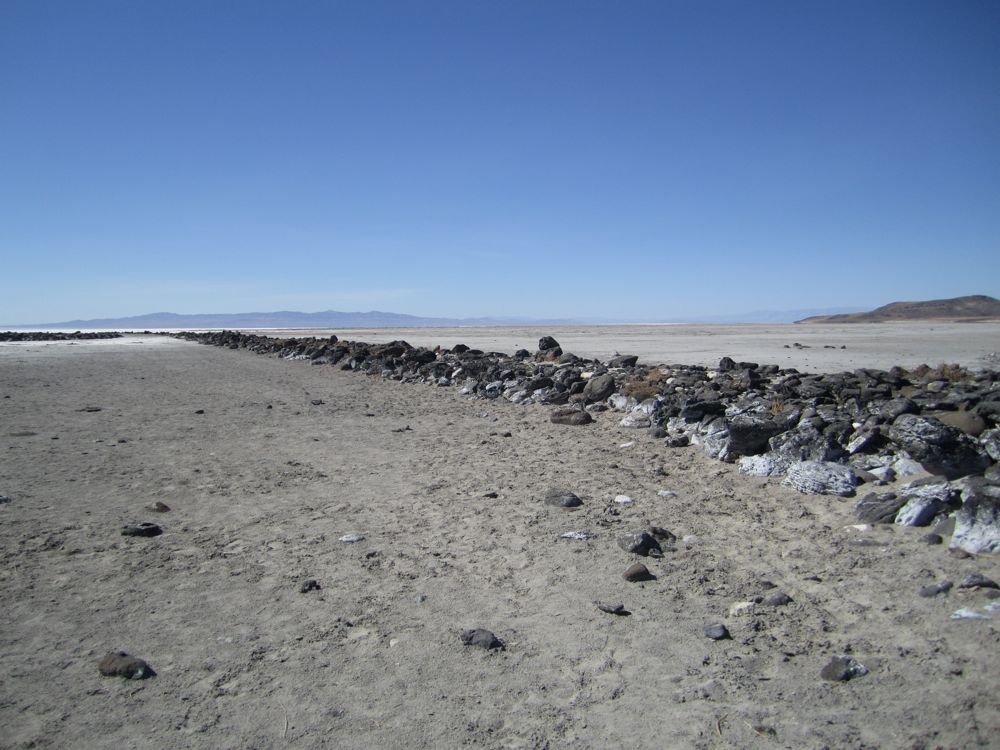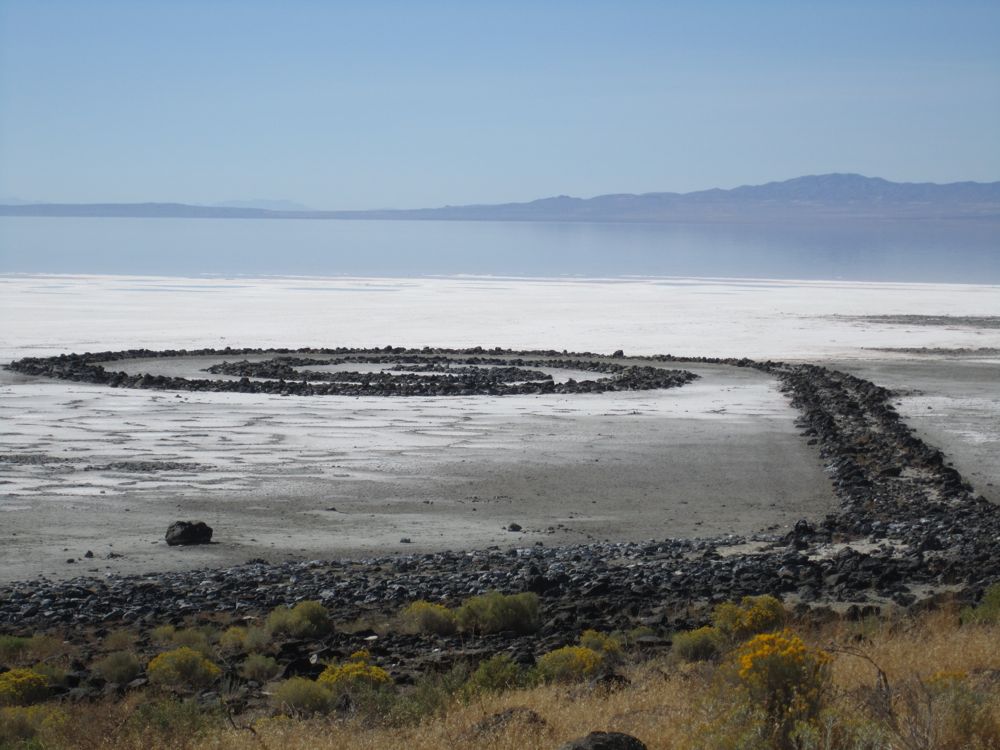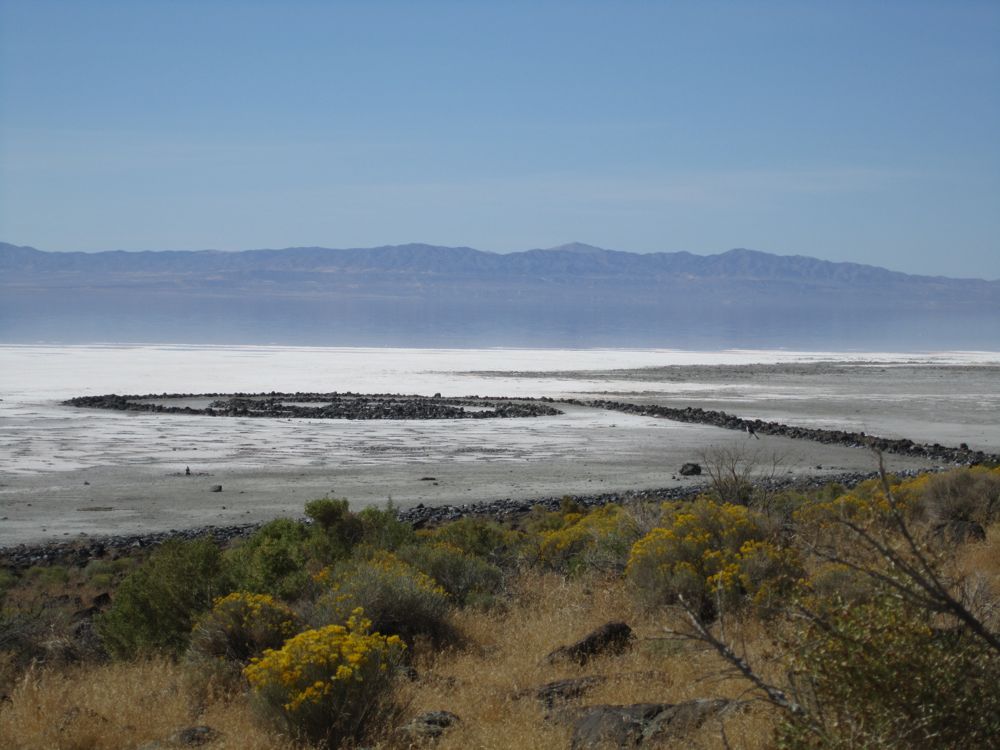 Spiral Jetty was completely exposed when I visited, and I walked around and along it easily. Nevertheless, it was "hard" to see. Like driving through Yosemite earlier in the week and feeling as if all I could see through the windshield were the views of Ansel Adams.
I walked up close to Spiral Jetty. I walked out to the edge of the water, now far from the jetty. I climbed the hill overlooking. Sat still. Walked some more. In the end, I was not disappointed. It wasn't the pictures of Spiral Jetty I was seeing. It wasn't like the Mona Lisa, behind its bullet-proof glass, where the crowds were more "interesting" than the artwork. It was somehow, still, the thing itself.
---
Saw this sculpture along the road to Mt. Whitney, right next to "Movie Flats" in the Alabama Hills outside Lone Pine, CA.
"Since 1920 hundreds of movies and TV episodes, including Gunga Din, How the West Was Won, Kyhber Rifles, Bengal Lancers, and High Sierra along with the Lone Ranger and Bonanza with such stars as Tom Mix, Hopalong Cassidy, Roy Rogers, Gary Cooper, Glenn Ford, Humphry Bogart, and John Wayne have been filmed in these rugged Alabama Hills with their majestic Sierra Nevada background."
And some "street art" also in the same area.
---