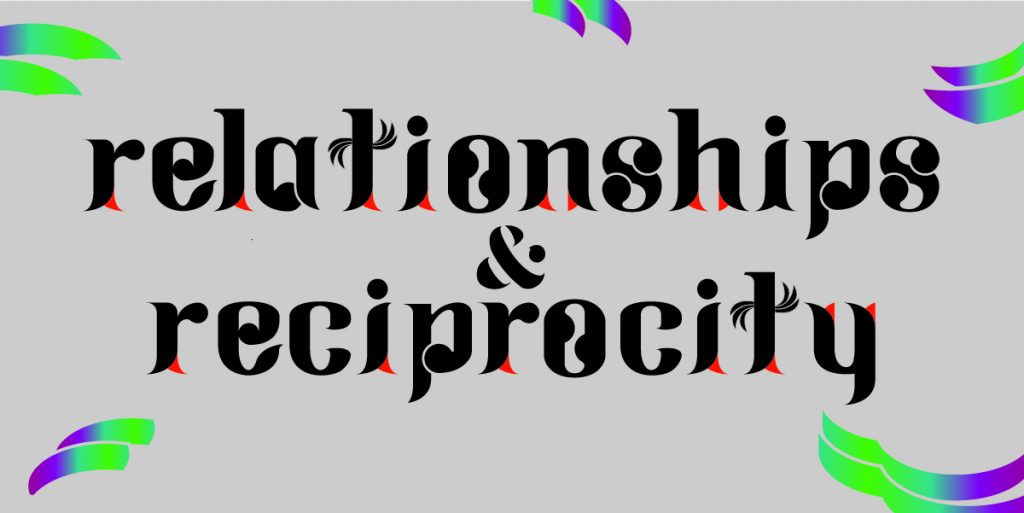 We are excited and proud to announce the release of the collectively authored document Relationships & Reciprocity: A Guide to Making Northern Spark.
Over the past year, the members of the 2019-2020 Artist Council (formerly known as the Program Council) met with Northern Lights.mn staff to dream, define and then draft a set of values to guide the creation of an an equitable, community-engaged Northern Spark.
These meetings were long and rich with discussion. We reviewed past processes, themes and goals of Northern Spark festivals since the program launch in 2011, and talked through which elements of this event we want to collectively take forward, and what to leave behind.
Luckily, most of our meetings happened in person, prior to the COVID lockdown. We spent the summer refining the language, and are finally ready to share the work with the world. Relationships & Reciprocity: A Guide to Making Northern Spark begins with values and funnels into processes that embody those values. It is a living document that will evolve over time as we work together.
Download the PDF here, and let us know what you think!
Read more about the 2019-2020 Artist Council here. View a video of the 2019-2020 Council talking about this process here.
Thanks to Bayou (Donald Thomas Design) for the text graphic.
This project is supported by a grant from Saint Paul Cultural Star.