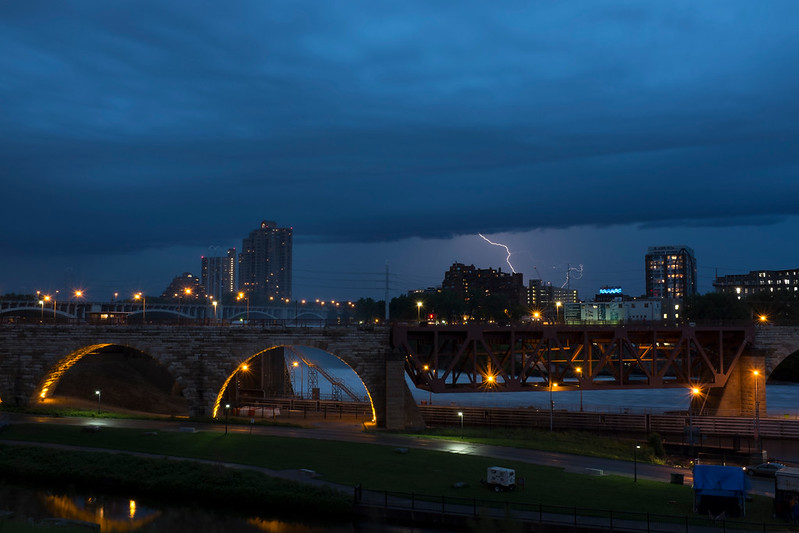 Last weekend would have been the 10th Northern Spark festival had we not decided, back in October, to take a hiatus this year. The weather was near perfect, I couldn't help but notice. After 9 years of obsessively checking weather apps in June, minding the radar screen of Dark Sky has become an early summer habit. 
Our hiatus decision turned out to be serendipitous, as our spring has been uncommonly shaped by two intertwined pandemics: a contagious respiratory virus and a flare of systemic racism. 
This year, instead of worrying about the effect of rain and wind on Northern Spark artist installations, when the weather turns sour I think about the memorial at 38th and Chicago that honors George Floyd. I think about how the rain will dampen the signs and scatter the flowers. Unlike the festival that requires a coordinated staff, the community will return to that corner autonomously and rebuild. 
Here in the non-profit arts world we have a lot of unbuilding to do before we reconstruct. We need to discontinue racist systems across the spectrum of our work, in funding, curating, community engagement, and partnership. Northern Lights.mn is small in the big scheme of things, but the work is big to us, to the artists with whom we're lucky to collaborate, our community partners and our cities. 
Although COVID-19 slowed down our process of finishing the Northern Spark Framework for Community Engagement this spring and early summer, we are working with the 3rd Program Council to complete this vision now. This crew of Indigenous artists, Black artists, and artists of color have created a plan that operationalizes equity through a set of values and processes that give time to relationship building.  We'll soon be announcing more details of the content of the plan and opportunities for feedback and discussion. 
When the 4th Council is recruited and on-boarded with the mentorship of returning members, we will continue the messy conversations of building equitable arts practices together. The pandemics have cracked open new versions of familiar questions – what kind of public space do we need to collectively build? How are excluded voices centered instead of merely "seated at the table?" What would it look like to uplift and honor Black life through our work? 
To sit here today and look out a year from now to June 2021 when Northern Spark is scheduled to return in some form, we must ask what it may mean to be outside, at night, in the streets.  The uprising for justice of the past few weeks leaves a mark that we must honor. Maybe a late night arts festival is not the answer. Maybe it is absolutely necessary. What kind of a coming together of artists and community will be needed?
We will find the answers together, along with the rest of the questions. 
Image credit: Thunderstorm on West River Parkway at Northern Spark 2014. By Ian Hanson.