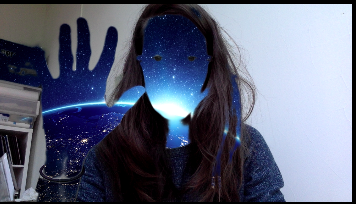 We've been on #StayAtHomeMN orders here in Minnesota for 6.5 weeks as of today. Here at NL we're fortunate to be able to shift our work to the virtual sphere, and in doing so we've found our way into new modes of communication and connection with artists and collaborators. 
By some luck of the universe, we are already on hiatus from the Northern Spark festival this summer. We've been doing the kind of deep thinking and reflection that only a pause makes possible. This economy of attention also allows us to look around and witness all of the creative uses of public space, both hyper locally and afar via the internet. 
We're seeing lots of ways that people are organizing creatively despite social distancing. Perhaps you've been to one of these now familiar examples: the drive-by graduation parade, the dinosaur costume parade around the block, the grid of faces singing happy birthday disjointedly on a video birthday party, or a concert played by a musical neighbor performing their craft for folks who live on their street. 
And of course, because we live in social media times, these hyper local acts become global as they are splashed online for anyone with an internet connection to experience. The internet already has the power to collapse time and distance, but in the era of global #StayAtHome (for those who can), this space is further diminished. 
A new kind of intimacy arises when we get to see people's pets and kids during meetings, as well as peering into the living spaces of artists and performers we admire. Look, there's Dessa singing in her bathroom! Is that really Michael Che's basement? 
What does the future hold? 
Very few of us can answer this question with certainty. We don't know how long we'll be watching art online or on from the curb before it is safe to gather in small or even large groups again. In talking with colleagues who organize events; we all realize that we're going to have to make up the answer for ourselves, to some degree. 
Uncertainty is the polar opposite of the kind of planning a large-scale event like Northern Spark requires. But we're keeping at it. For now we're exercising our new muscles of patience and re-imagination and taking inspiration from the creativity of online and hyper local public space creativity that arises around us.  
Take a look below at some of the artists and neighbors we're following from near / far. 
Artists Online and in the Neighborhood (and both) 
Here are a handful of creative uses of the web to broadcast artwork that we're tuning into: 
Piotr Szyhalski / Labor Camp's daily COVID briefing drawings on Instagram 
See More and Kat's Saturday Night Jam Sessions on Facebook Live 
Onassis Foundation commissions global artists to create a new work at home in 120 hours. Week 2 features MN-related dancer artist Emily Johnson
Zoe's Trope,  Zoom play sessions with artist Zoe Cinel and Skewed Visions Theater 
Funny Asian Women Kollective's Ramen Salon 
What are you watching / playing? Let us know. info@northern.lights.mn 
Stay safe and healthy everyone. Support essential workers!