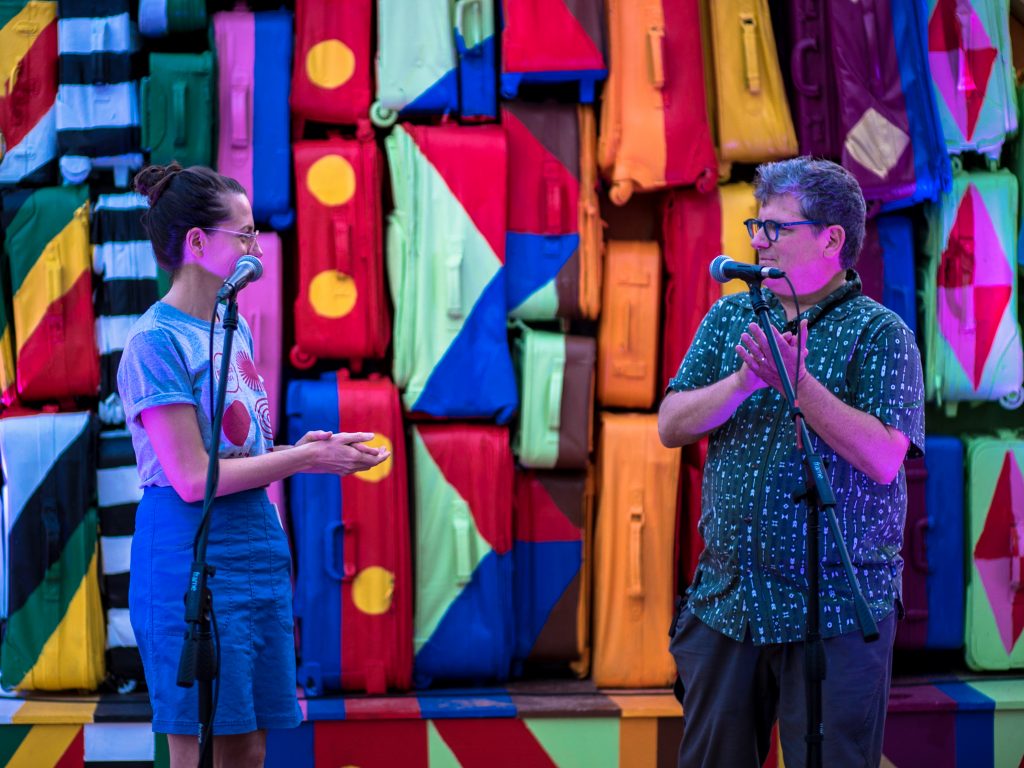 It's hard to believe that 12 years ago this fall, Northern Lights.mn presented its first proto-Northern Spark festival, The UnConvention, a collaboration of local and national cultural organizations and citizens exploring the creative intersection of participatory media and participatory democracy.
Ever since we have endeavored to build Northern Lights as a platform for artists working in public spaces from annual events like Northern Spark and supportive programs like Art(ists) On the Verge to innovative projects like the Giant Sing Along at the Minnesota State Fair, Illuminate the Lock on the Mississippi and transformative efforts like our Program Council, now in its third year.
The nature of a true platform is that it becomes what it's users need. I am sad, naturally, to be leaving NL at the end of the month, but I feel joyful about the next ten years and the directions that Sarah Peters is leading the organization along with the Program Council and the Board – and you. I know you will continue to let them know what you need and hope that you will support them in these efforts.
It is impossible to express the depth of my gratitude for the opportunity to help birth Northern Lights.mn. Every encounter with artists with colleagues with supporters with challengers has brought insight into my life. I am humbled to have dreamed together with such amazing people. Together, we have helped us all to see the world in a new light, something that is sorely needed today and always.
Thank you.
Steve
P.S. I am sorry that we will not be able to bump elbows at Spring Howl tonight, but I hope you will sign up for the amazing digital collaboration of Hawona Sullivan Janzen and Kathy McTavish and share a virtual howl to the future. Till we meet again.