NORTHERN SPARK 2019 PRODUCTION CREW JOBS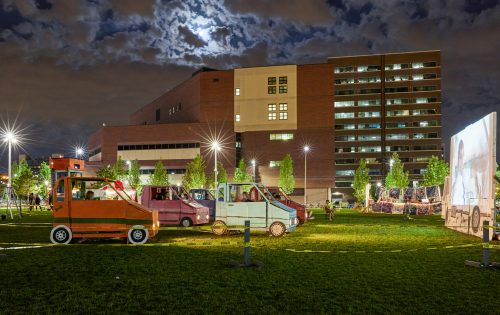 The Northern Spark festival takes place on Friday, June 14 and Saturday, June 15 from 9 pm to 2 am each night.
We are looking for candidates with technical experience who can think on their feet and work collaboratively with a team. Read more about Northern Spark below. 
The Northern Spark Production Team currently has several positions open:
This year we're looking for candidates with cultural connections and community involvement in the Rondo neighborhood of St. Paul and the American Indian Cultural Corridor (AICC) in Minneapolis where part of the festival takes place.  
To apply for these positions, please click here.
If you have any questions or concerns, contact Erin Lavelle at erin@northern.lights.mn. 
MORE INFORMATION
Northern Spark is a free, annual, late-night, multidisciplinary arts festival that takes place in June and draws tens of thousands of Minnesotans each year. In collaboration with arts organizations and community partners, we turn the city into a surprising arts experience.  Northern Spark is produced by Northern Lights.mn. For more information on our work, visit our website: http://northern.lights.mn/.
In 2019 Northern Spark takes place in three neighborhoods in Minneapolis and St. Paul: Downtown East in The Commons (Minneapolis), American Indian Cultural Corridor along Franklin Ave. (Minneapolis), and Rondo at Hallie Q. Brown Community Center (St. Paul). Festival dates are Friday, June 14 and Saturday, June 15 from 9 pm to 2 am each night. For general information about the festival, visit here.