It's been a year.   A challenging, stirring, uncommon year.  Don't you think?
We began 2018 in the sub zero temperatures of Minnesota's Super Bowl weekend. (remember that?) At Illuminate South Loop, we launched 9 original artist projects that put our local creativity on display, all the while seeking to resolve a key truth: is it duck, duck grey duck or goose?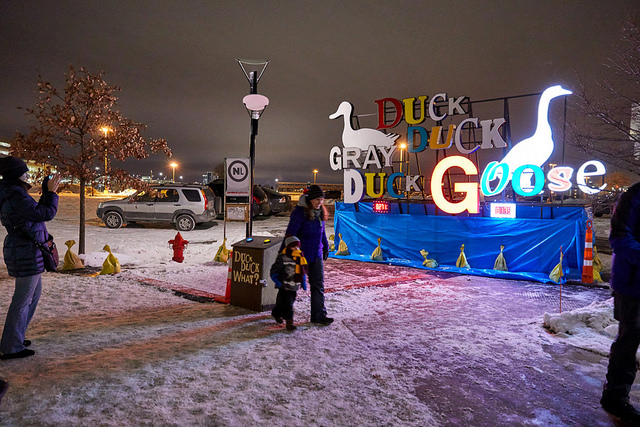 In February we convened the 2nd Northern Lights Program Council, a leadership group of 9 artists of color working with us to address barriers to racial equity and inclusiveness in our programming. We also welcomed back Teeko Yang to lead this group.
In June we lit up two nights for the annual, beloved Northern Spark festival. Under the urgent call of Commonality, we brought people together for art and connection in three downtown Minneapolis sites – including late nights in the stacks of the Minneapolis Central Library!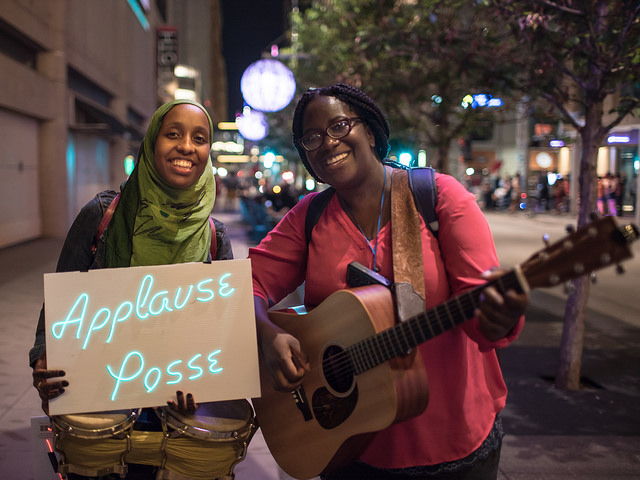 In July we announced a leadership shift with Sarah Peters joining Steve Dietz at the helm of Co-Directorship of Northern Lights. Onward with collaborative decision making and innovative skill sharing!
All summer we worked with a fantastic team on a re-design of our futuristic mystery game about watersheds, Aquanesia. Then we took it on the road to work with local actors and partners in Grand Rapids and Rochester, MN.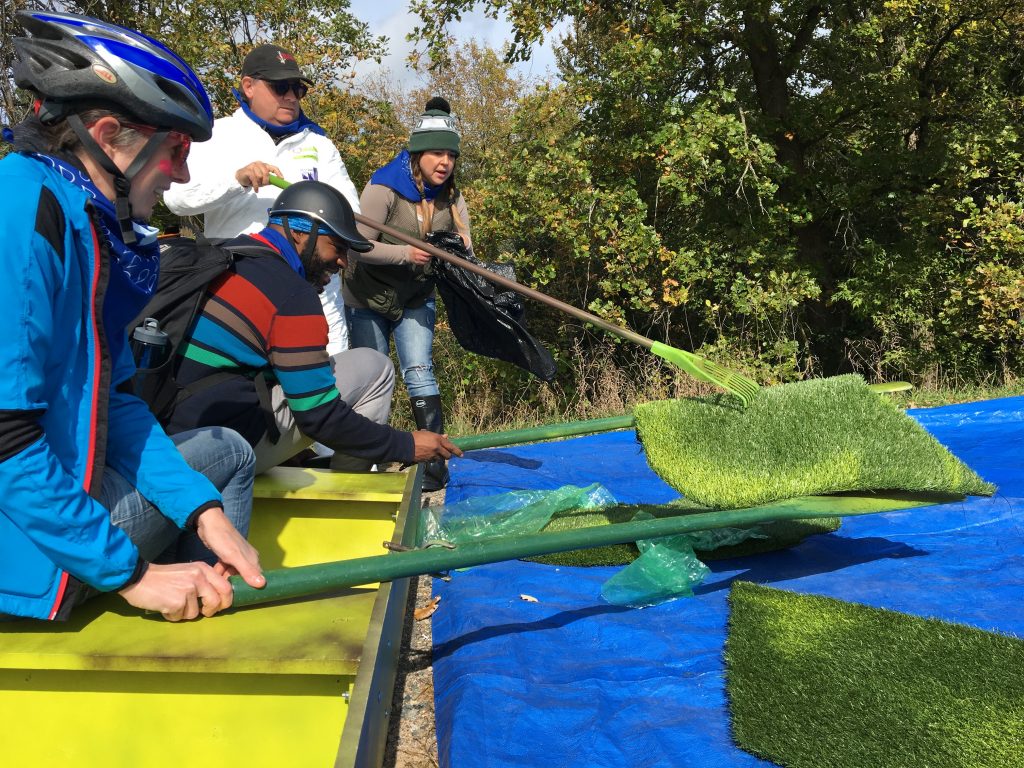 Oh, and just before that, we supported the development and world premiere of an epic tale of rewilding the river by four multidisciplinary artists at the Upper St. Anthony Falls Lock and Dam.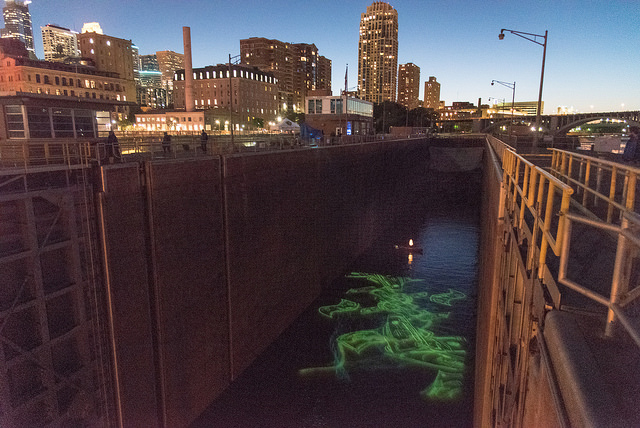 In October we opened an exhibition at Rochester Art Center of our 9th cohort of mentored emerging artists working in/around digital media, bringing art on the verge to southeast Minnesota.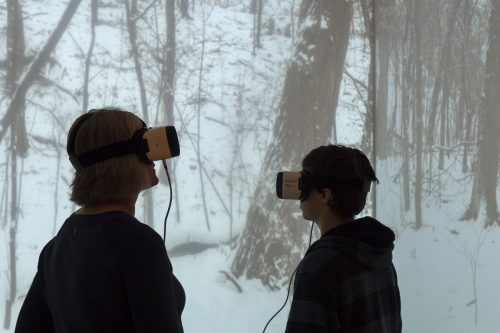 And finally, we recently launched Artist Open Calls for the 7th Creative City Challenge and for Northern Spark 2019 with a theme woven by the Program Council from community responses: We Are Here: Resilience, Renewal & Regeneration. 
It's been a big year!  And we're going to keep it up next year. We've got a goal to raise $4,000 by Dec. 31 to support our ambitious programming for 2019.
Your tax-deductible donation makes a big difference, helping us to reach more audiences, support more artists and sustain Northern Spark annually.
Everything you need to know about becoming a Sustaining Member is on our Support page. Whether monthly or one-time, your donation helps. You can contribute any time until December 31 to help us meet our goal!
Thanks for seeing us through another great year.
–Sarah Peters, Steve Dietz and Teeko Yang
Northern Lights.mn Team
2018 Project Image credits from the top:
1. Robin Schwartzman, Duck Duck What? At Illuminate South Loop, February 2018. Presented by Northern Lights.mn, City of Bloomington and Artistry. Photo: Dusty Hoskovec
2. Kashimana Ahua with Filsan Ibrahim, Applause Posse along Nicollet at Northern Spark 2018. Photo: Ryan Stopera
3. Players scoop toxic algae into the Pearly Mussel during Aquanesia in Grand Rapids, MN, September 2018. Photo: Northern Lights.mn
4. Illuminate the Lock: Returning the River by Mike Hoyt, Dameun Strange and Molly Van Avery with Ritika Gangly at Upper St. Anthony Lock and Dam. Presented by Northern Lights, Mississippi Park Connection and National Park Service with support from the U.S. Army Corps of Engineers.  Photo: Dan Marshall
5. Areca Roe, Founder Effect, Art(ists) on the Verge 9, Rochester Art Center, 2018. Photo: Rik Sferra