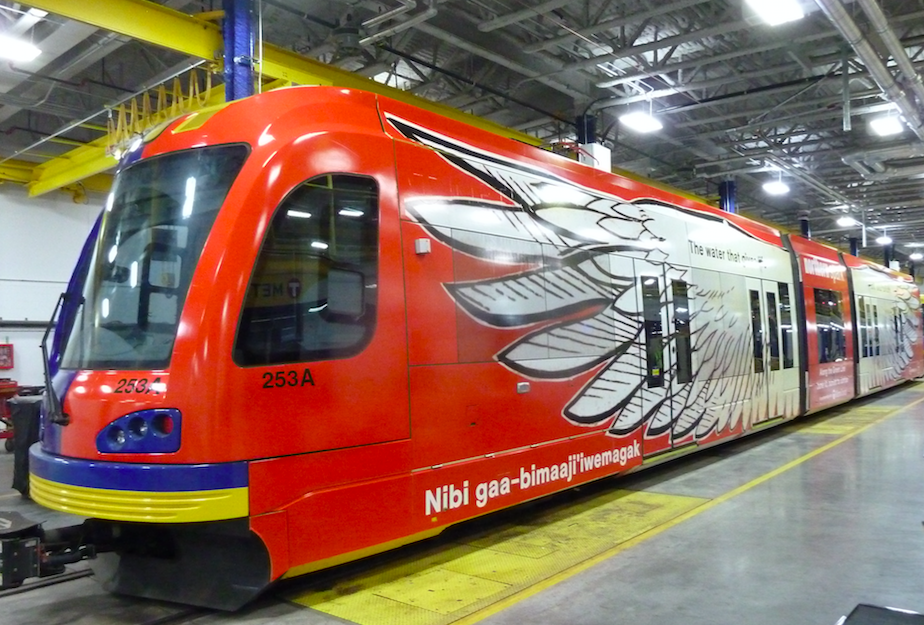 Andrea Carlson has created a stunning train wrap design entitled Water Is Life for the METRO Green Line, promoting Northern Spark 2017. The train is currently speeding along the tracks between Minneapolis and Saint Paul. We challenge you, talented and creative friends, to capture a photo of our train–and we'll select the best one to go in our April newsletter, on our website, and shared amongst our social media accounts. The winner will receive two tickets to our highly anticipated Northern Spark Launch Party with musical guests ZuluZuluu, and delicious complimentary food and drinks!
The juror of the Catch-A-Train Photo Contest is Yasufumi Nakamori, new curator of Photography and New Media at the Minneapolis Institute of Art
To submit to the contest, simply hashtag your photos on social media with #catchatrainNS. Submissions must be posted to social media by March 31st, 2017. Winner will be announced the week of April 3rd.
Northern Lights strives to transform our sense of what's possible in public space and supports artists in the creation and presentation of art in the public sphere.
The train is a reflection not only of Northern Spark's connection to the transitway but of Metro Transit's commitment to sustainability.
*By submitting your photo to the Catch-A-Train Photo Contest, you give permission to Northern Lights.mn to share and reproduce your photo on any of its media platforms for non-commercial purposes.