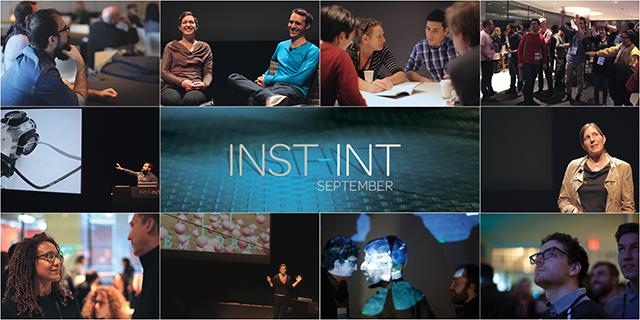 INST-INT 2014: Exploring the Intersection of Art, Technology, and Interaction
September 25-27 in Minneapolis, INST–INT presents three days of lectures and workshops with renowned creators of interactive art and media-rich experiences. Centered at the Walker Art Center, the international roster of conference speakers and guests will explore the intersection of art, technology and interaction. If you're interested in installation art, interactive art, or responsive environments,  INST–INT is a great opportunity to learn from and connect with some of the most fascinating people in the field today.
14 TALKS FROM AN INTERNATIONAL ROSTER OF ACCLAIMED ARTISTS
2 UNIQUE WORKSHOPS ON DIY INTERACTIVE SYSTEMS
3 DAYS • 300 PEOPLE
SEPTEMBER 25-27
MINNEAPOLIS
INST-INT.COM
@inst_int
View some of the INST-INT 2013 talks here. For more information, visit inst–int.com.