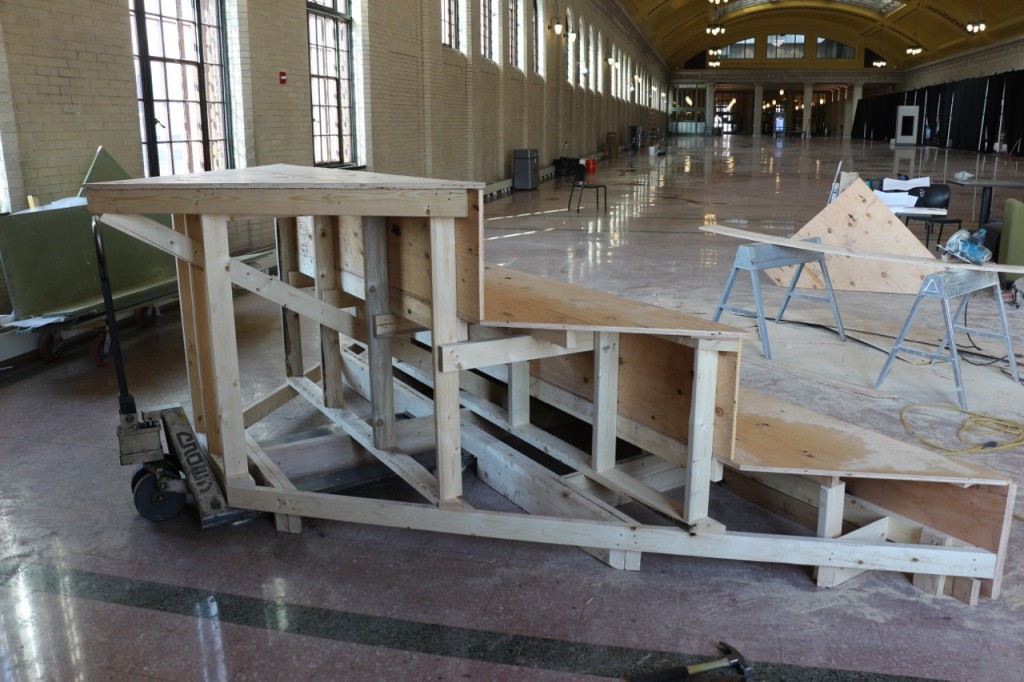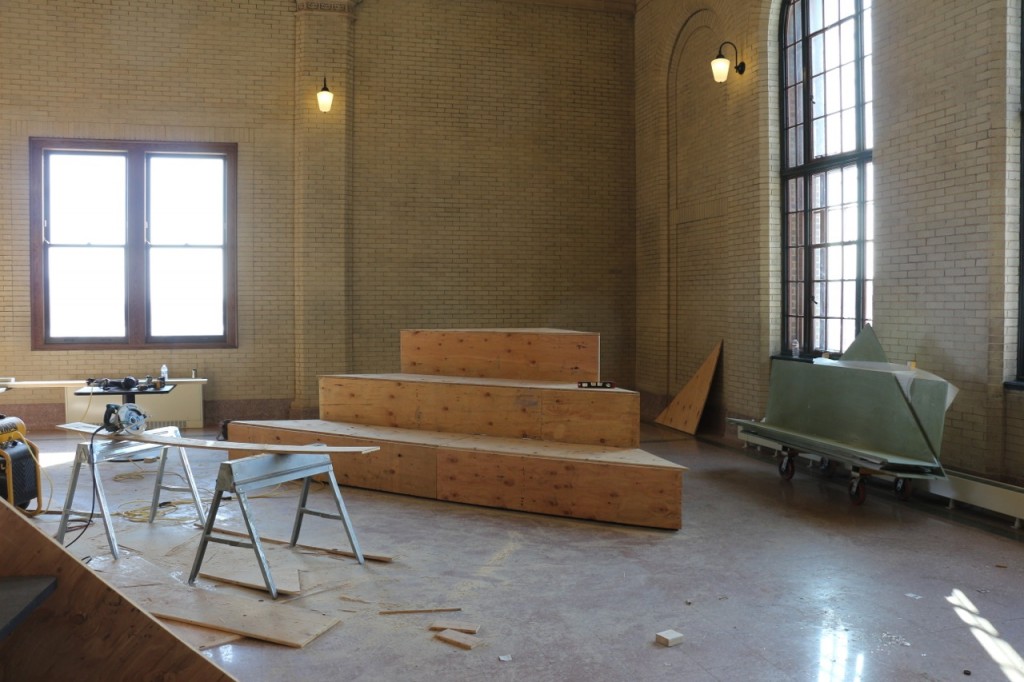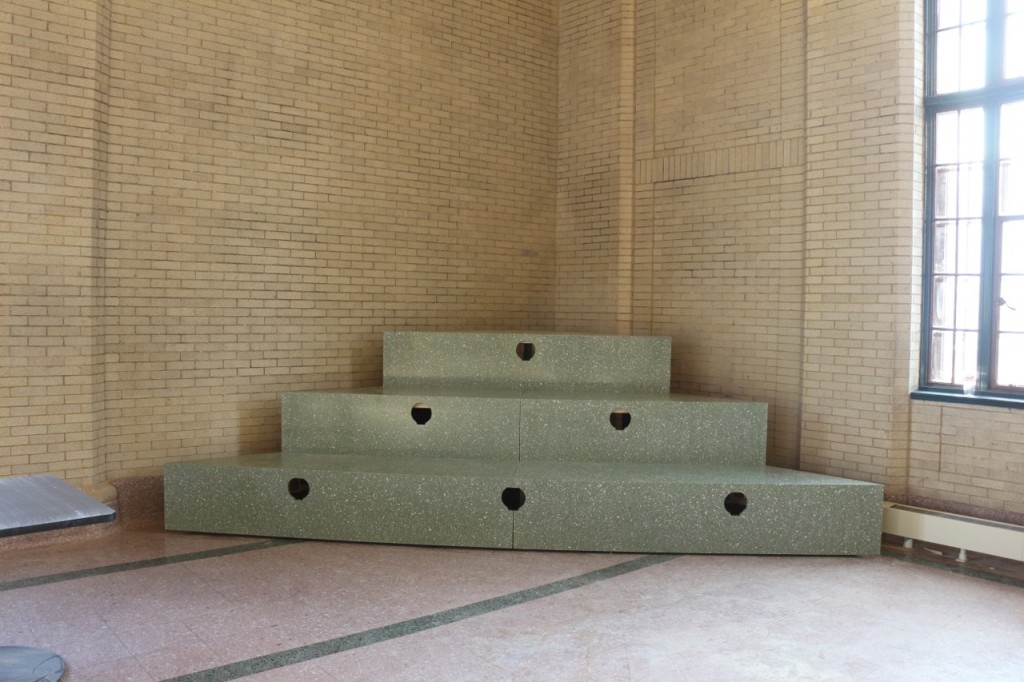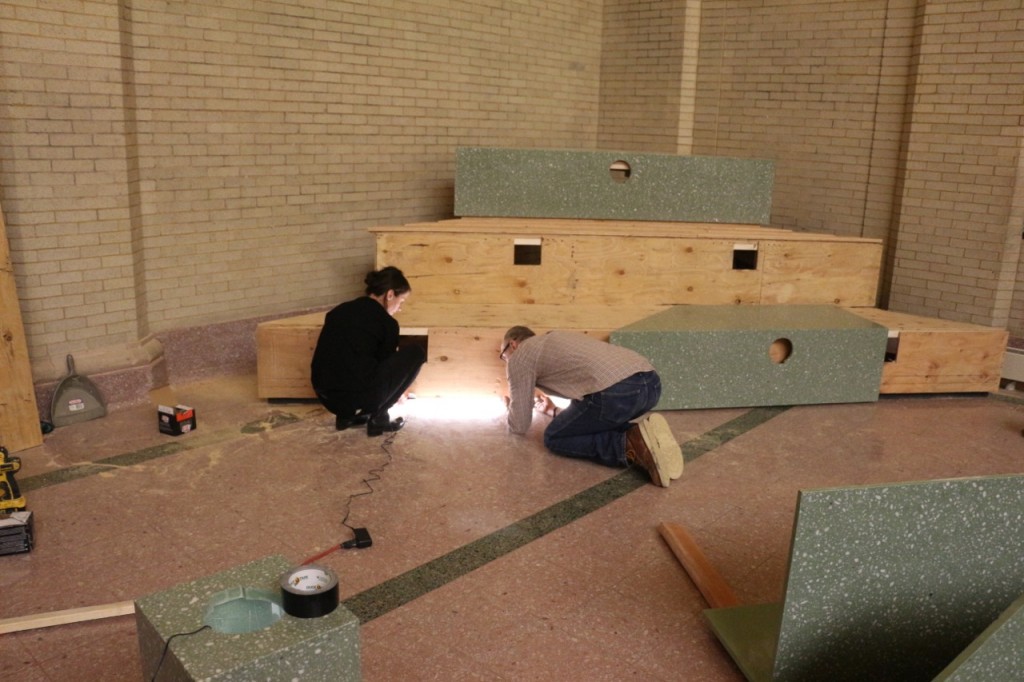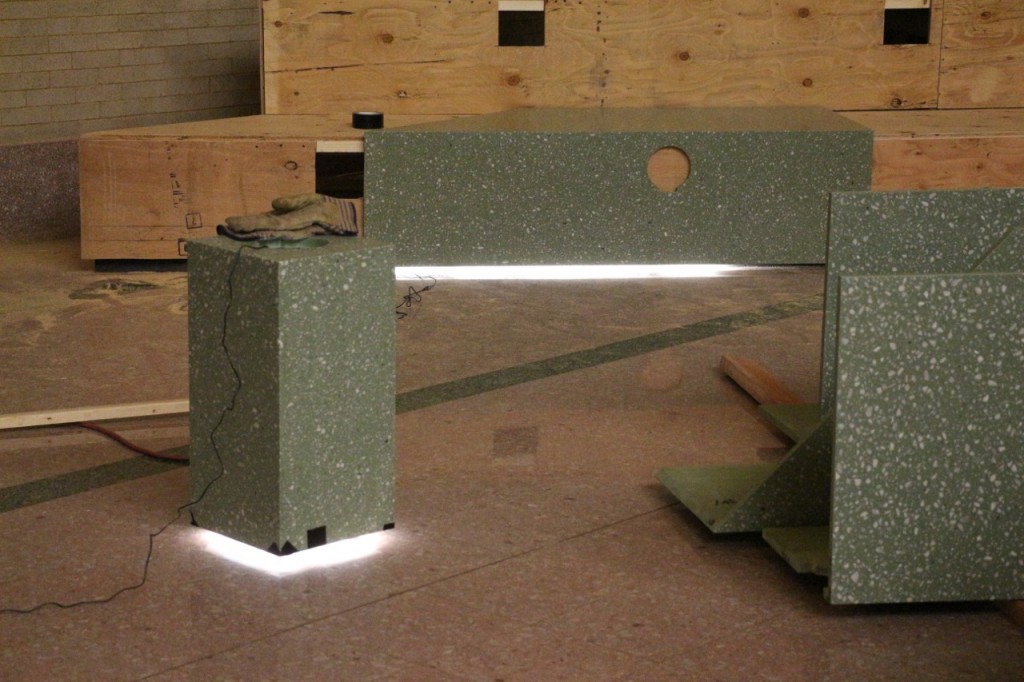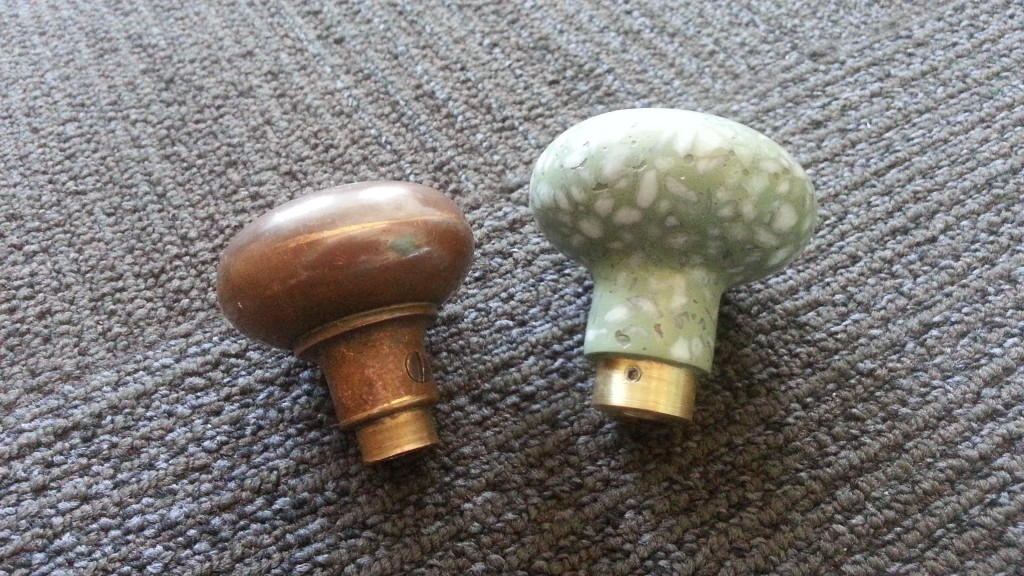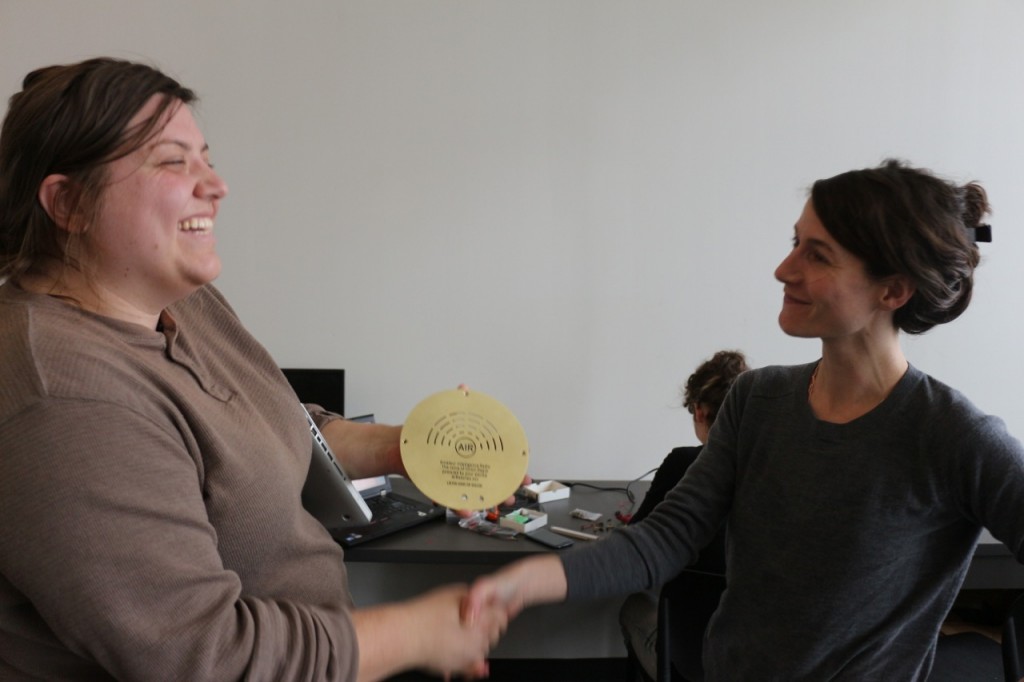 After months of planning, designing, and fabricating, Daily tous les jours, a Montreal-based design studio, is in town to install Amateur Intelligence Radio (AIR) at Union Depot this week as part of Northern Lights.mn's Interactive Multimedia Artwork Platform.
AIR is the voice of the building, connecting people to Union Depot. As people come and go, AIR narrates activities within its walls and stages little interventions to celebrate the renewed life at this major Saint Paul site–both landmark and living room. Union Depot has seen a lot: booms and busts, wars and peace, and in many ways, Saint Paul's history, if not the region's,  is Union Depot's history. A building as old as Union Depot  has spent a lot of time people watching. It has memories, and it has a personality.
AIR will be accessible through a series of Listening Stations in Union Depot's Waiting Room, and through a webstream. The public will be able to add their stories to AIR through a custom interface and community AIRstory workshops.
Daily tous les jours was recently awarded the Grand Award by Unesco/Shenzen, and we are honored to be working with them on AIR.
Stay tuned for the grand opening of Interactive Multimedia Artwork Platform and experience AIR and Jim Campbell's 8 ½ x 11 in April 2014.