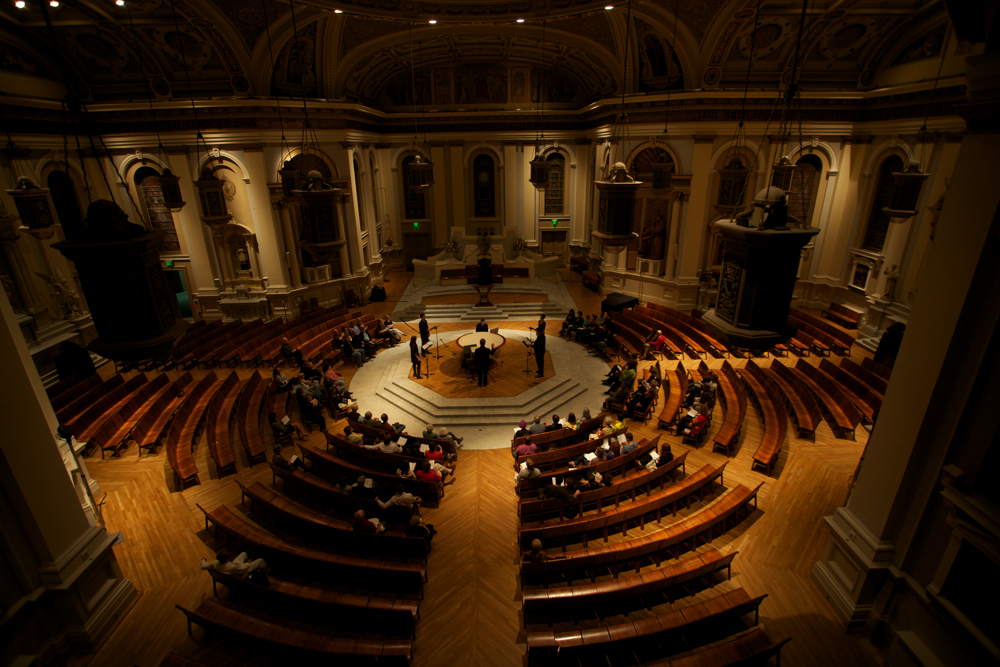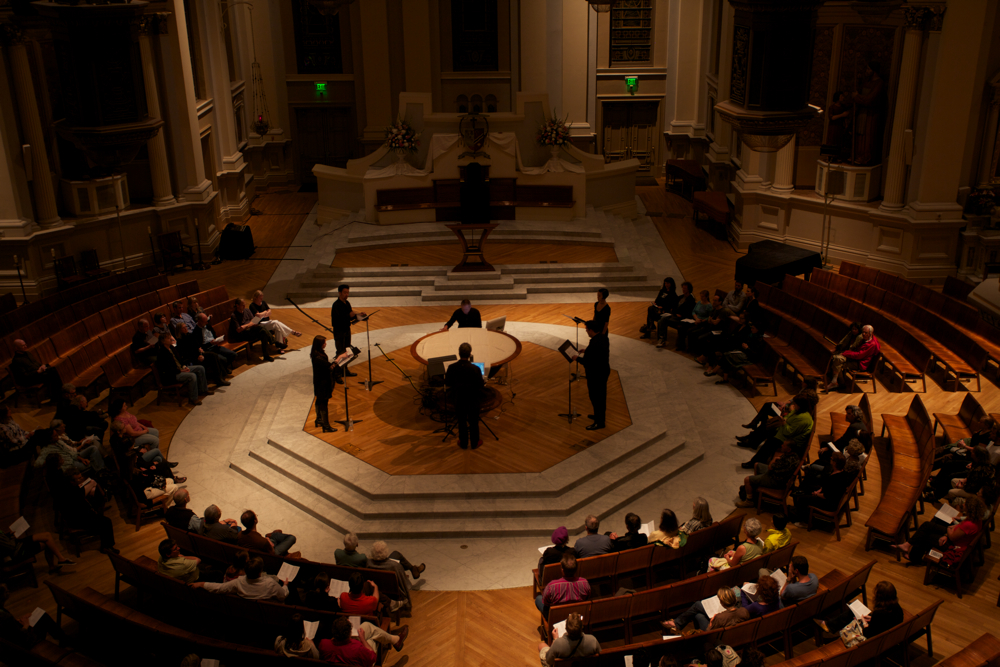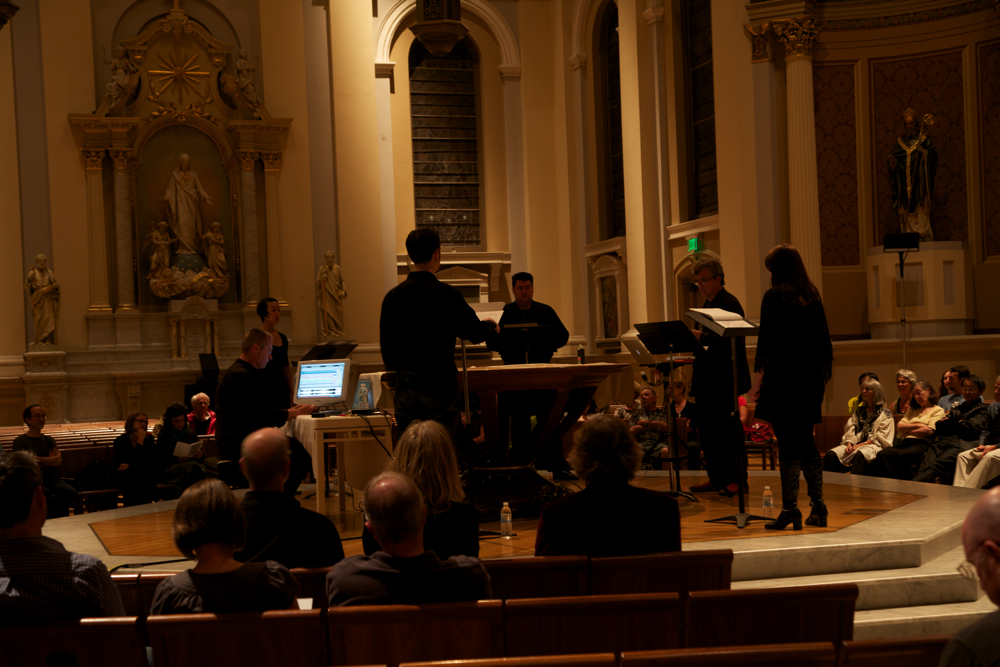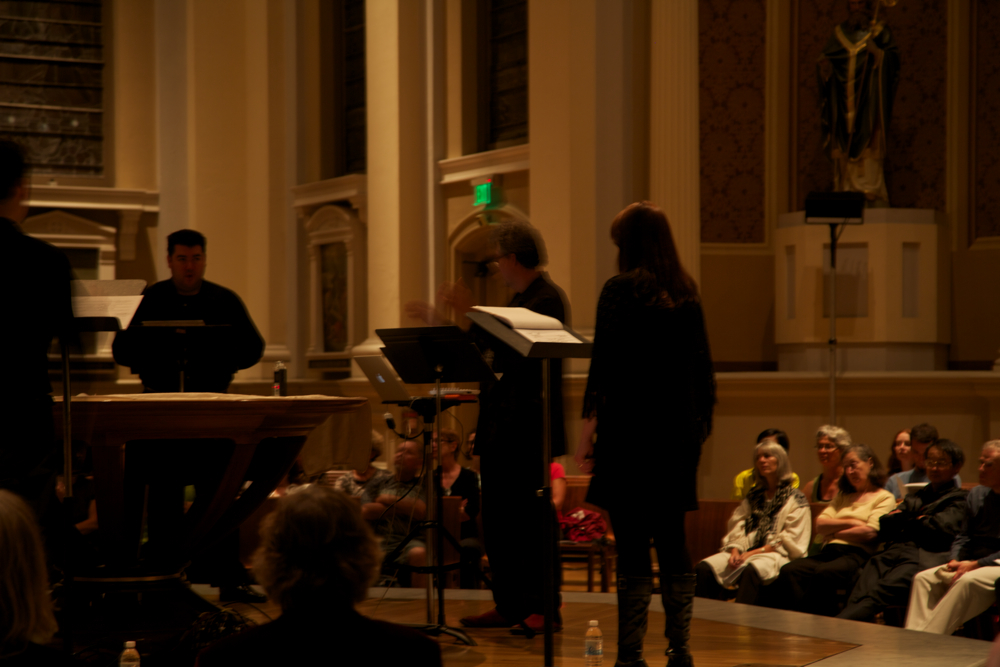 O+A's Requiem for fossil fuels was a transcendent performance in St. Joseph's Cathedral at the 01SJ Biennial in San Jose.
"At the intersection of four virtuosic human voices and the fossil-fueled din of helicopters, jets, traffic, busses, horns, train wheels, and sirens erupts a composition that pours gasoline on Dante's Inferno.  Requiem for fossil fuels, written and performed by O+A (Bruce Odland and Sam Auinger) with four singers and an 8-channel 'Orchestra of Cities,"  is a unique setting of the Requiem Mass offered to a world struggling to reconcile its utter dependence on fossil fuels with the coming end of oil, coal, and peat."
In November, O+A again performed Requiem at the World Financial Center's Winter Garden, in New York, and the concert will be broadcast Thursday evening, December 2, as part of WNYC's New Sounds series. Don't miss it. Below is a mini-preview.