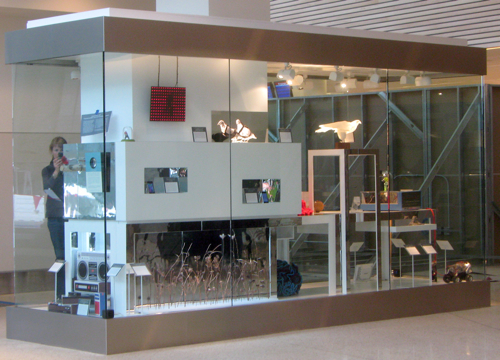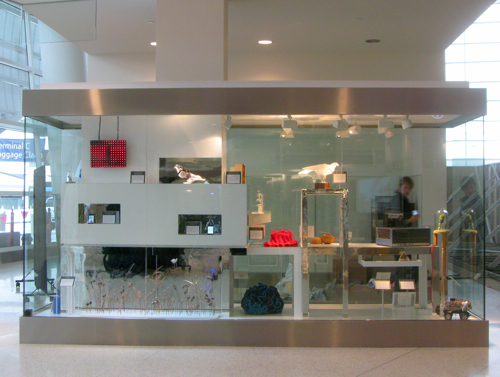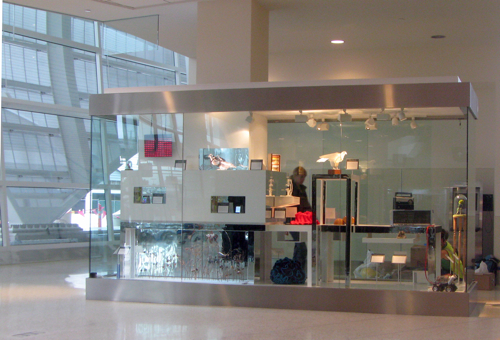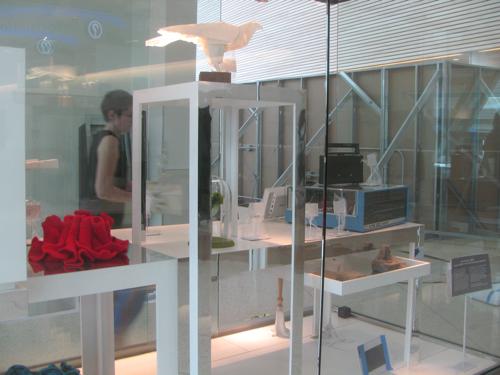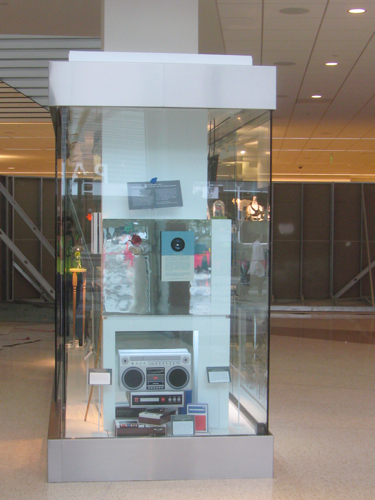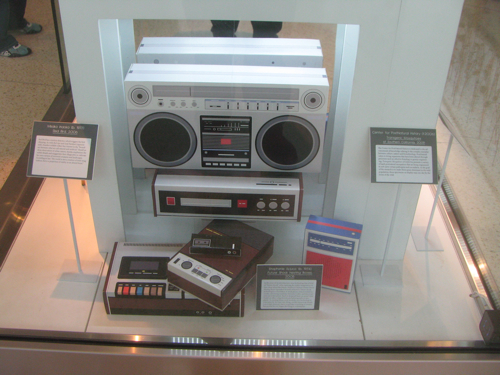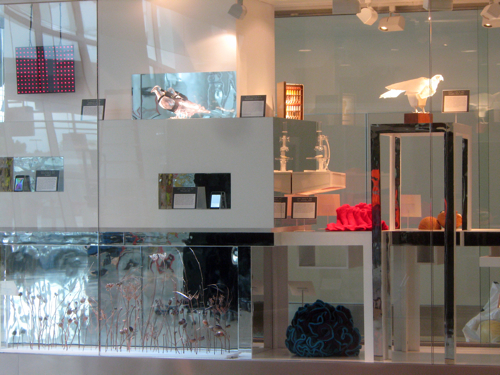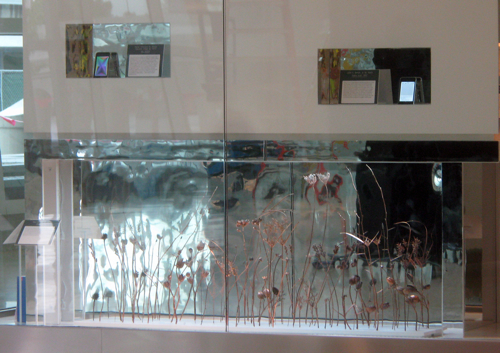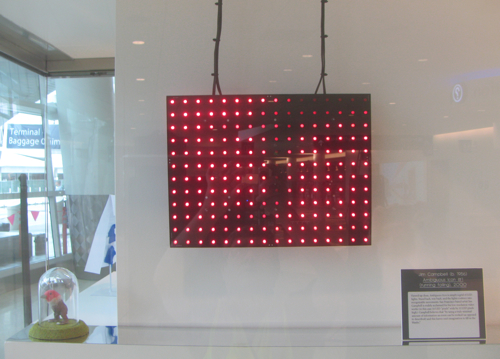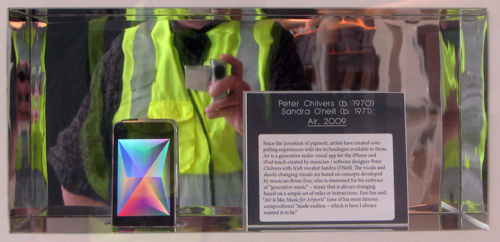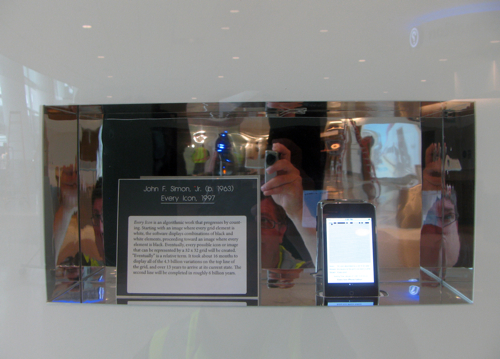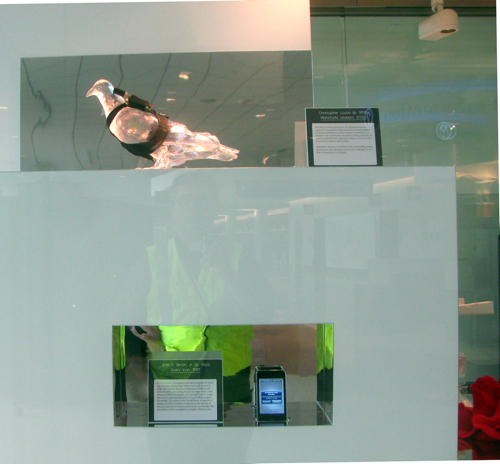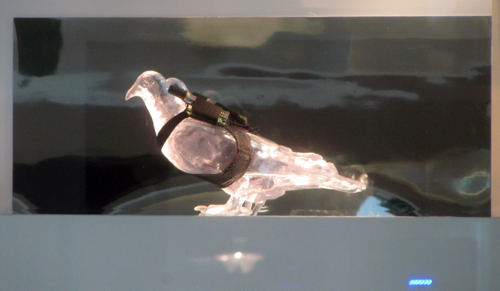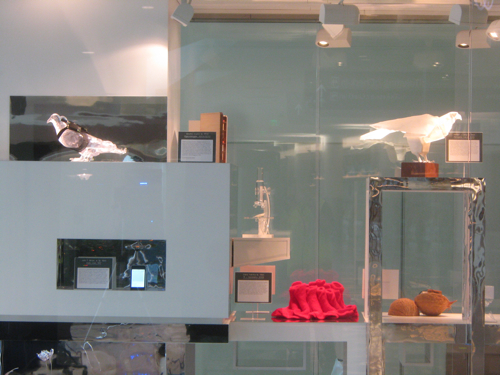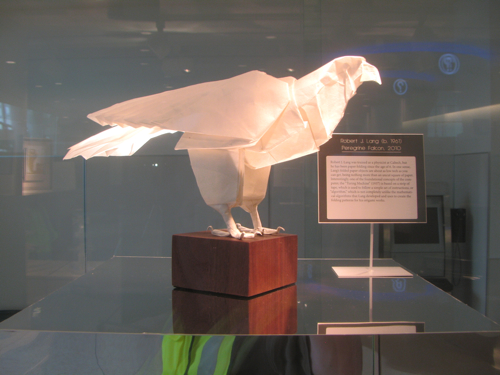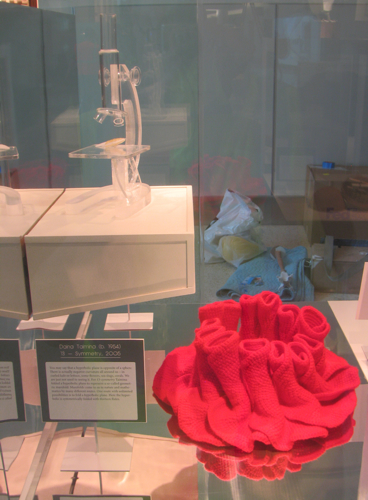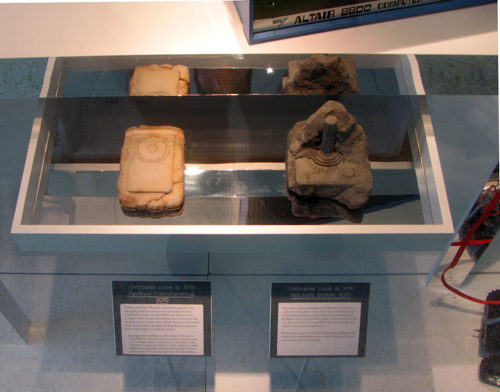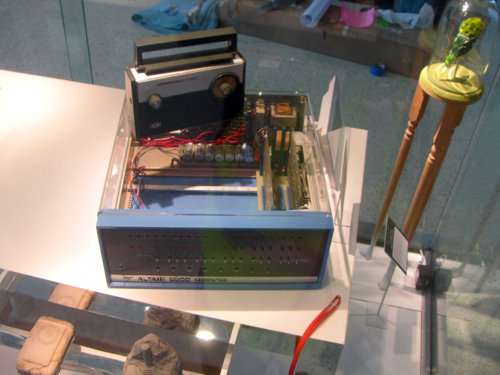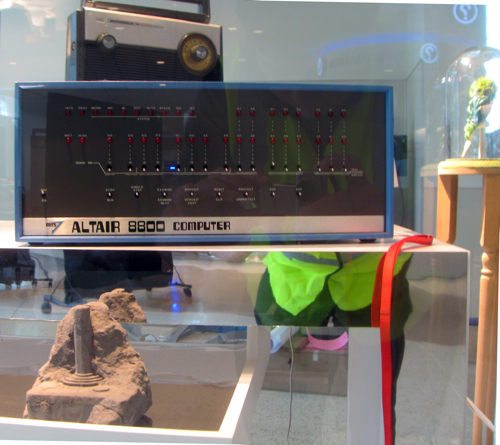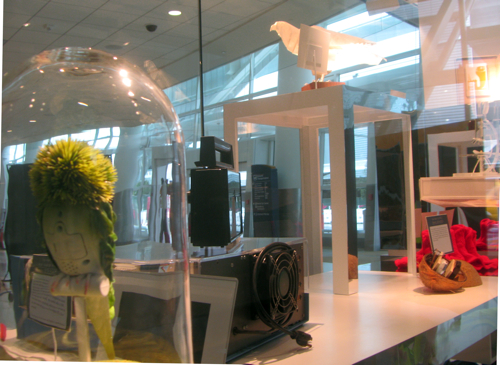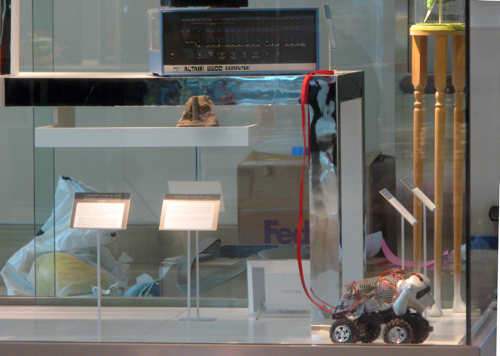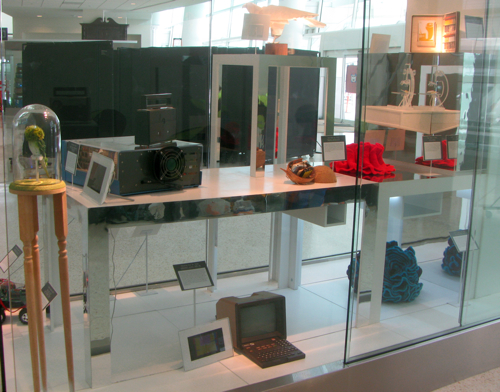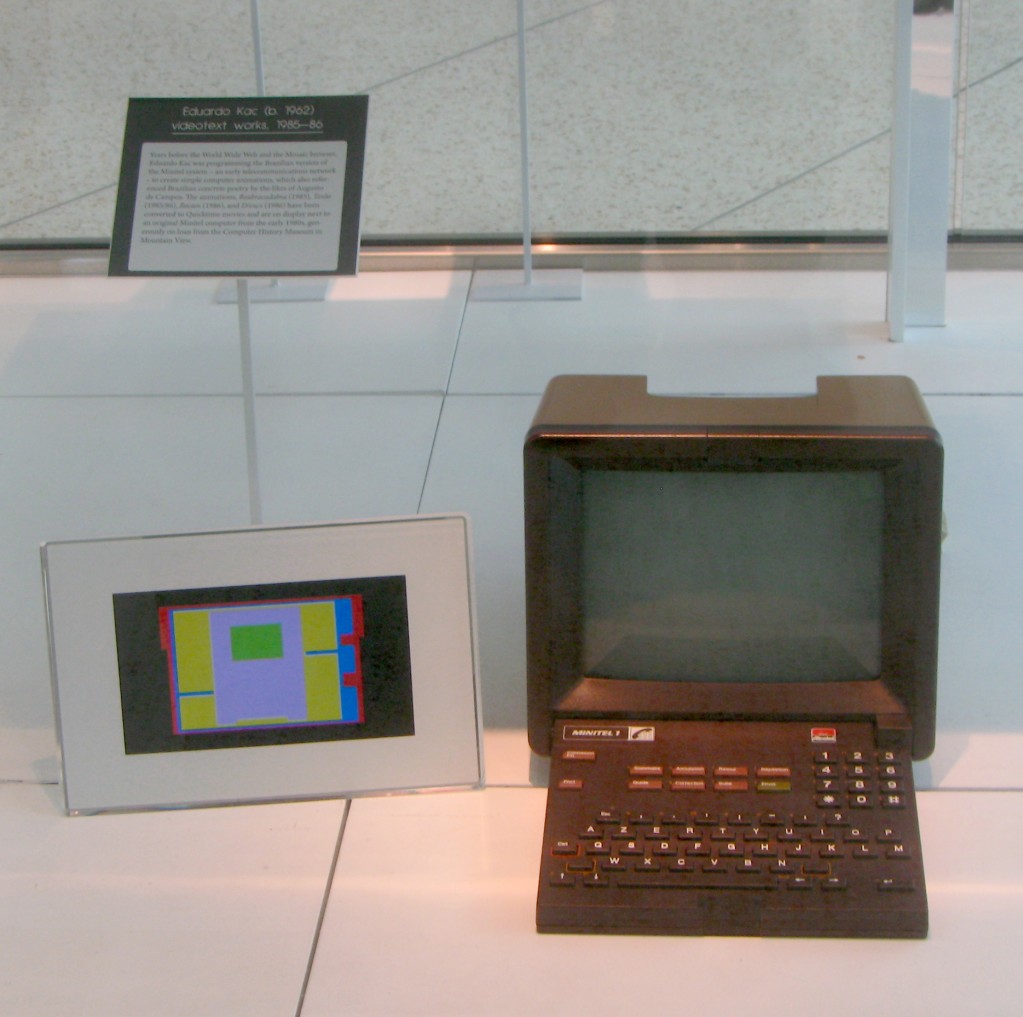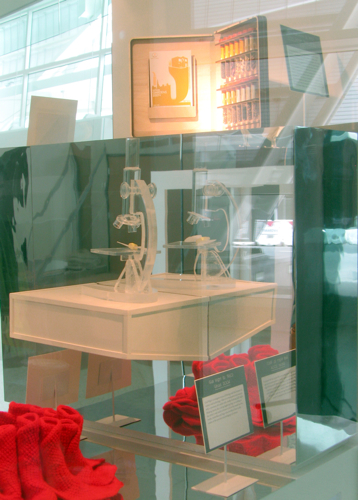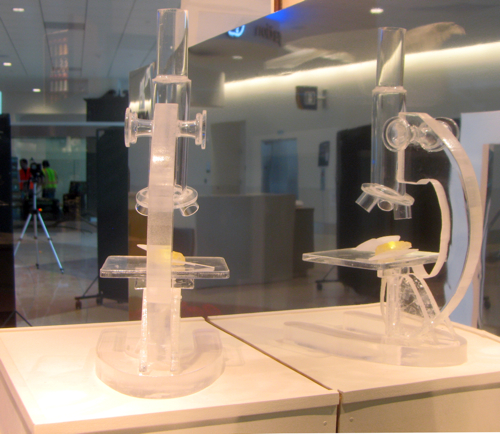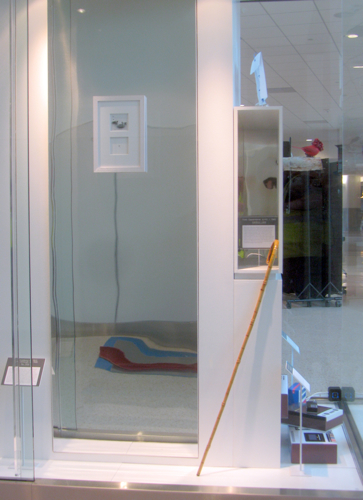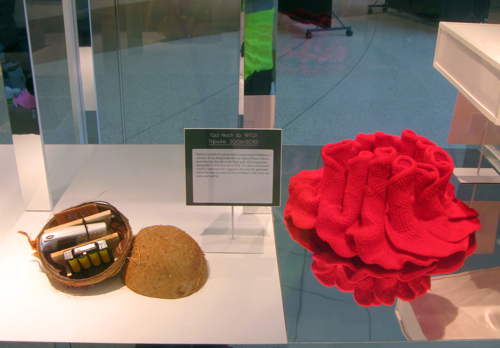 I just returned from San Jose working on the 2010 01SJ Biennial where, among other projects, I worked with Jaime Austin and Shona Kitchen to install "Small Wonders," a cabinet exhibition based on the idea of the wunderkammer at the new expansion of the San Jose International Airport – which has some amazing public art, and you should definitely fly through there next time you come to the Bay Area.
"Small Wonders" includes work by Saul Becker, Jim Campbell, Center for PostNatural History, Peter Chilvers and Sandra O'Neill, Beatriz da Costa, Amy Franceschini, Ken Goldberg and Karl F. Böhringer, Tad Hirsch, Misako Inaoka, Natalie Jeremijenko, Eduardo Kac, Erik Klein, Robert J. Lang, Christopher Locke, Frank Oppenheimer, John F. Simon, Jr., SuttonBeresCuller, Stephanie Syjuco, Daina Taimina, and Gail Wight.
"Wunderkammer, also known as cabinets of curiosities, were diverse collections of objects popular during the Renaissance and considered an early form of the museum. Literally meaning "wonder room," a wunderkammer was meant to invoke a sense of wonder and often included a wide range of objects from natural history specimens (such as taxidermy) to geological artifacts (such as precious stones) to cultural objects (such as handicrafts). Small Wonders presents a range of objects by mostly local artists.  The displays are meant to evoke the wonder of the early history of Silicon Valley, and computing in general, with projects making use of the early Minitel for animations or a hack of an Altair computer.  Other wonderful 'curiosities' that artists create employ various forms of technology from blogging pigeons, to spying coconuts, to a lifelike origami peregrine falcon."
ZER01 also commissioned a project by SuttonBeresCullter, The Wunderkammer, which they are almost finished installing. Here is a video stream of a talk they gave about the project tonight.