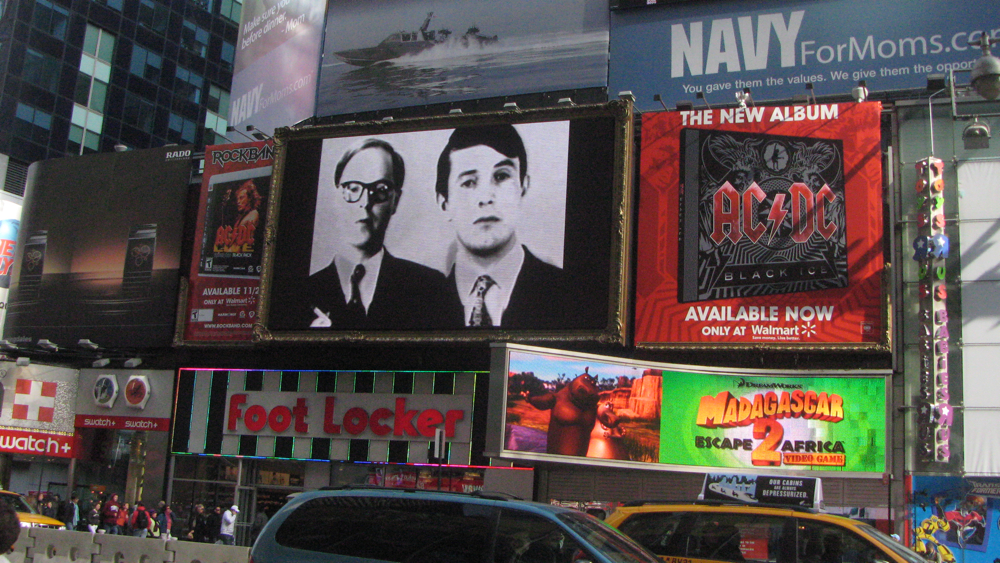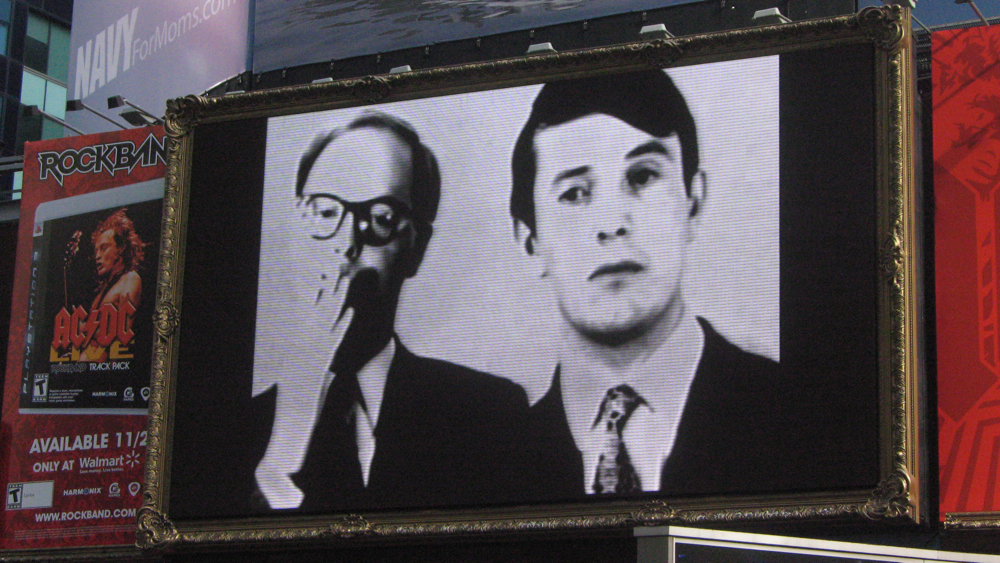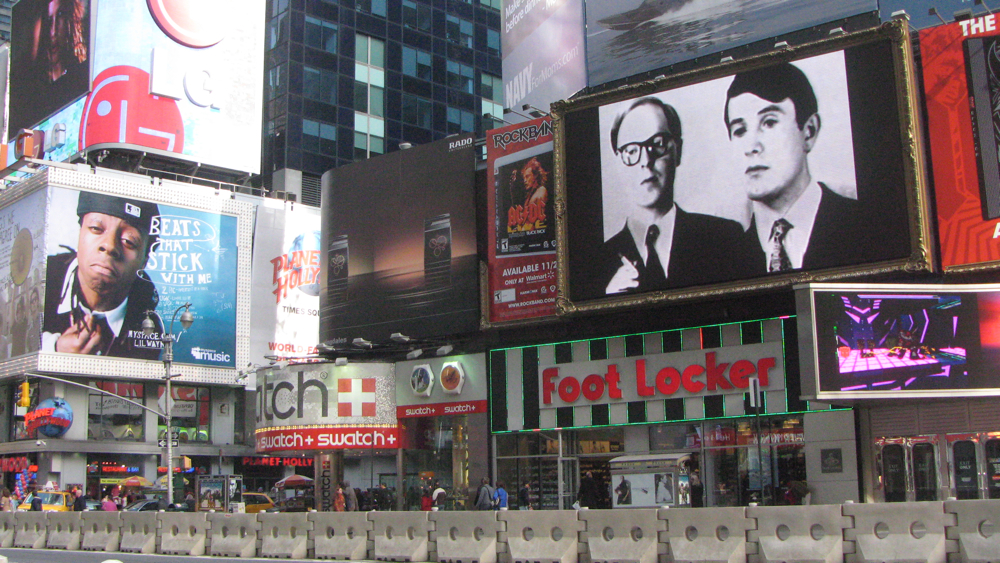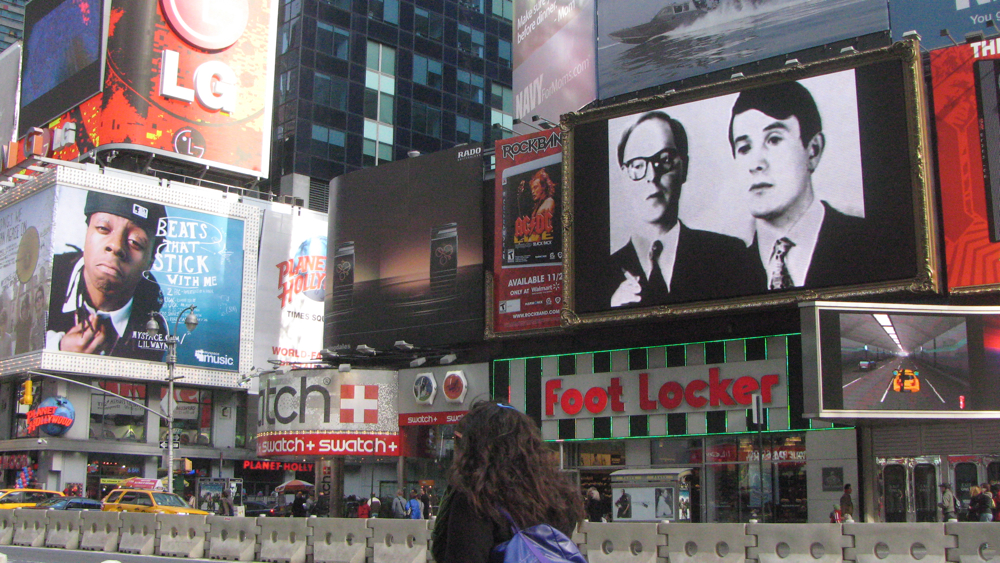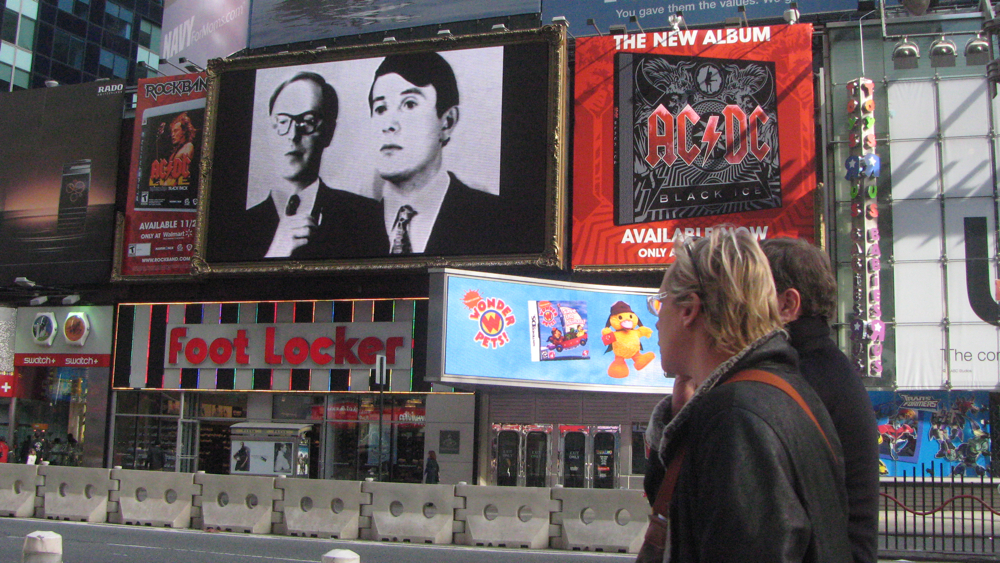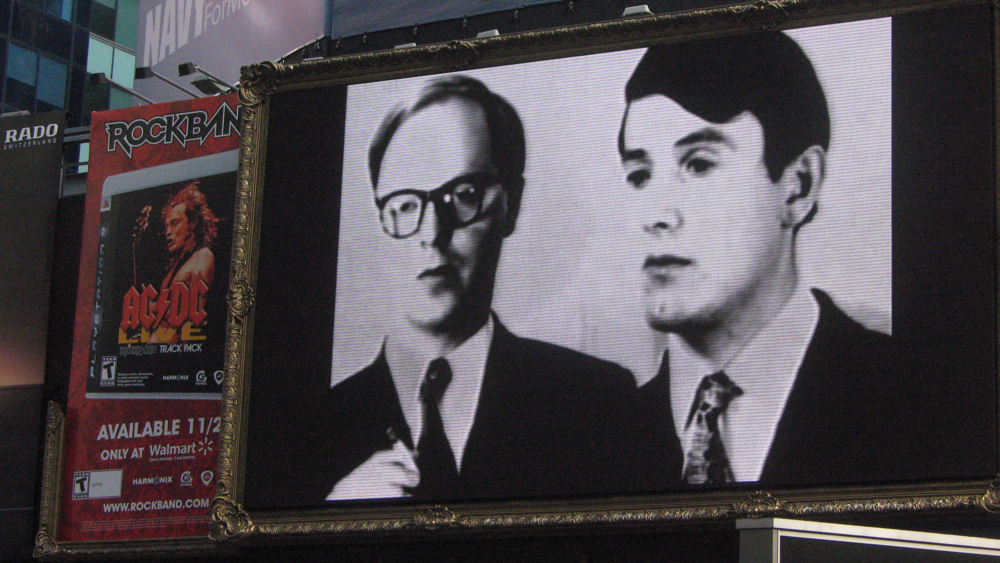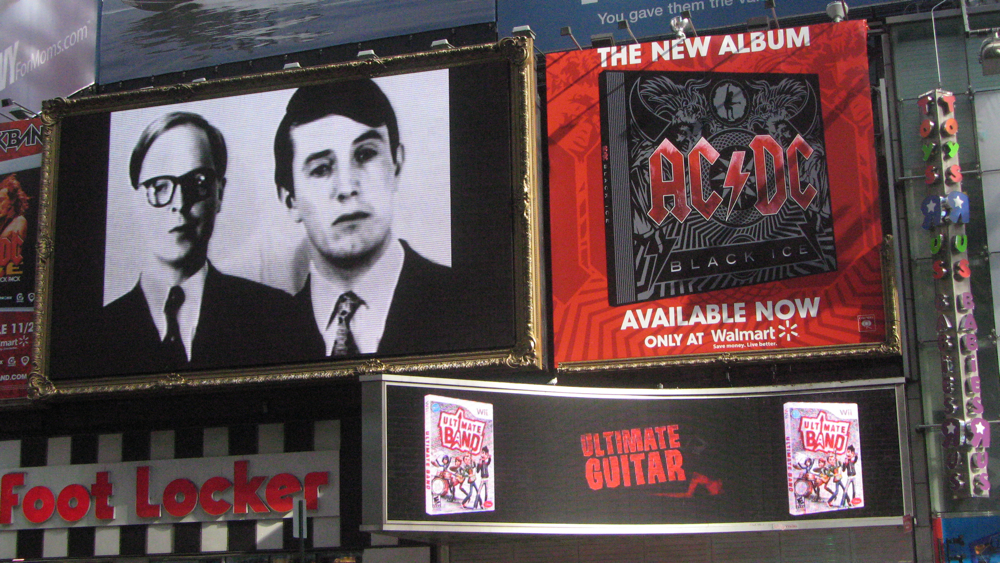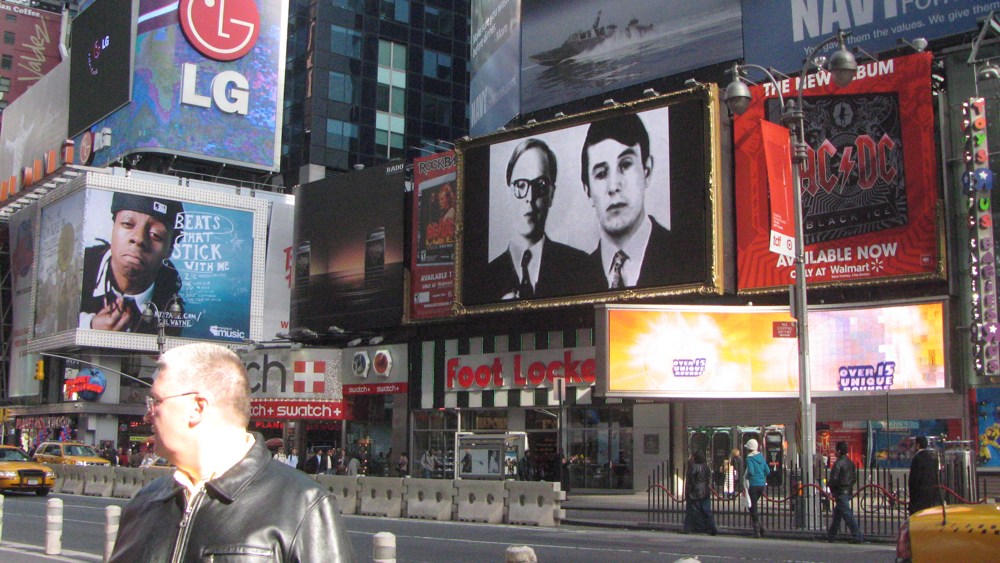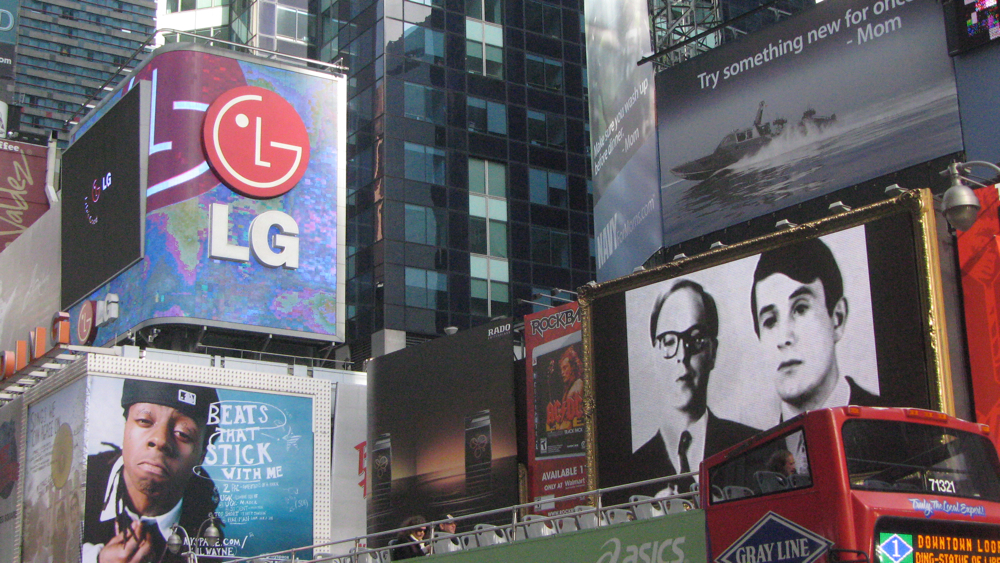 I was in New York last weekend and made a point of going to see Gilbert & George's 1970 video "A Portrait of the Artists as Young Men," which Creative Time was presenting as part of its 44 1/2 program in Times Square. I was not disappointed. The dissonance between the stillness of the video, where they stare unblinkingly (pretty much) at the camera without making any kind of effort – including to be perfectly still – and the frenetic blinking of the Times Square signage around them is even eerier than seeing the video in a white cube setting.
PDPal: Julian Bleecker, Scott Paterson, Marina Zurkow
PDPal, which I commissioned while at the Walker was also presented by Creative Time as part of its 59th minute program in 2003, and the sheer scale is always impressive, but Gilbert & George's video was memorable for more than its scale.


I suppose at some level it's just the difference of stillness, length, and black and white, which makes it stand out and like the Richard Linklater-influenced Chuck (Schwab) ads, the effect would lose its power through over-saturation, but I enjoyed it immensely.
Journal: Germaine Koh
Gilbert & George also reminded me of another favorite work, "Journal," by Germaine Koh, which I commissioned for the Cleveland Ingenuity Fest in 2007. She wrote a daily 40 word "diary" on a LED news ticker in downtown Cleveland for a month – each day, the cumulative entries would be displayed hourly. Something about inserting her private tribulations into the latest stock news and international crises was equally compelling, even if one didn't know her or the characters in her life (apologies for the dirty window through which this was recorded).

Germaine Koh, Journal from Steve Dietz on Vimeo.
Urban Screens
Where can we start an art urban screen program in the Twin Cities?